What's the Best Body Lotion for Dry Skin?
Winter brings chilly mornings, cozy evenings by the fire, and — for many of us — dry skin.
Dry skin can lead to cracking, chapping, itchiness, irritation, and even infection. So if your skin isn't as dewy as it was in the warmer months, you may be looking for the best body lotion for dry skin.
"Maintaining the skin barrier is essential to the functioning of healthy skin," explains Susan Van Dyk, M.D., a board-certified dermatologist and founder of Van Dyke Aesthetics in Scottsdale, Arizona. "Dehydration of the surface cells initiates a chink in the armor that protects your skin."
Healthy skin helps to protect you from germs and toxins, so it's important to maintain that barrier.
So even if you normally don't slather yourself with lotion from head to toe, winter may be a good time to add body lotion to your daily skin care regimen.
We asked dermatologists to share their recommendations for the best body lotions for dry skin in winter.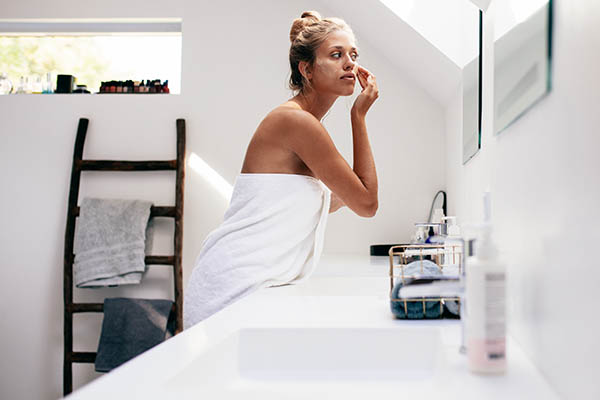 Look for These Body Lotion Ingredients
"Hydration, repairing skin damage, and maintaining the protective skin barrier are essential for a daily use body lotion," says Rina Allawh, M.D., F.A.A.D., a board-certified dermatologist at Montgomery Dermatology LLC.
Allawh recommend looking for these ingredients to promote hydration and help restore dry skin:
niacinamide
ceramides
hyaluronic acid
vitamin E
glycerin
Depending on how dry your skin is, you may want to find a thicker product, like an ointment or cream, that will stay on your skin and lock in moisture longer, Allawh says.
Best Affordable Body Lotion for Dry Skin
Body lotion (or cream, or ointment) doesn't have to be expensive to be effective. Try these budget-friendly options:
"This is a great, lightweight lotion that is perfect for morning use, before getting dressed," says dermatologist Tsippora Shainhouse M.D., F.A.A.D.. "This lotion contains hyaluronic acid, which helps to hold moisture in the top layers of the skin, to help it feel less dry and tight."
Especially in the winter months, Allawh recommends applying petroleum jelly to damp skin immediately after a shower to leave skin feeling silky smooth.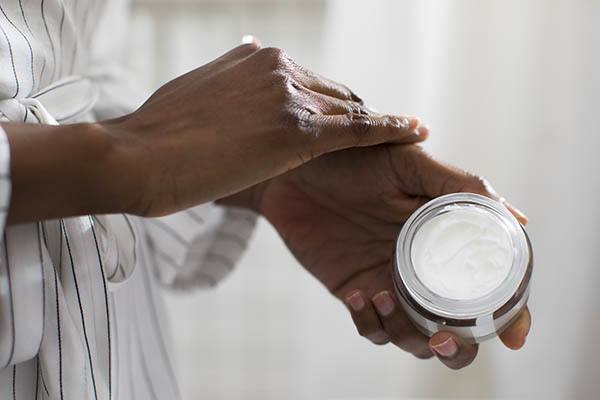 Best Body Lotion for Sensitive Skin
If your skin is sensitive to scents and additives, finding the right body lotion can be extra important to prevent added dry-skin stress.
Vanicream doesn't use fragrance, dyes, lanolin, parabens, or formaldehyde, making it a great choice for those with sensitive skin, says Anna H. Chacon, M.D., a board-certified dermatologist who serves on the advisory board for Smart Style Today. The pump makes post-shower application easy, and the non-greasy formula is soothing.
"This classic sensitive-skin lotion contains glycerin and natural colloidal oatmeal, both of which help to draw and lock moisture into the skin," Shainhouse says. "The oatmeal is also anti-inflammatory and anti-itch, and soothes dry, irritated skin."
And the fragrance-free formula is gentle even on super-chapped skin, she adds.
A combination of hydrating hyaluronic acid, organic shea butter, and antioxidant grapeseed polyphenols work together to hydrate, soften, and smooth dry skin from head to toe.
With no parabens, phenoxyethanol, phtalates, or mineral oils, this lotion is gentle on sensitive skin.
Best Body Lotion for Rough Skin
Looking for a lotion that can also help exfoliate? These dry skin lotions will do the trick.
The "SA" stands for salicylic acid, which works to gently exfoliate and smooth the skin while hydrating with hyaluronic acids.
This lightweight lotion is also "hypoallergenic and fragrance-free to avoid irritation, and contains ceramides to help restore the skin barrier," says Adam Mamelak, M.D., a board-certified dermatologist in Austin, TX.
Recommended by Morgan Rabach, M.D., this body serum contains lactic acid to help exfoliate, probiotics to help strengthen skin, and shea butter for moisture.
Best Body Lotion With SPF
Even in the winter, it's important to keep your skin protected from sun damage. These lotions help to hydrate your skin while providing SPF protection.
"Elta MD Lotion is our favorite body lotion because it has built-in SPF combined with a lightweight moisturizer," says Scott Paviol, M.D., of Paviol Dermatology. With a variety of formulas to choose from — Active, Sport, Pure, and even a spray — you're bound to find a lotion that fits your skin's needs.
This SPF body lotion combines fragrance-free moisture with sun protection to keep your skin soothed and protected.
"Apply this daily to exposed skin on your way to work or when running errands to keep skin hydrated and protected," Shainhouse says.
Best Body Lotion for Extra-Dry Skin
Certain skin conditions can make dry skin even more irritated. These super-restorative lotions can help.
This body lotion contains antioxidants and niacinamide to help restore the skin's natural balance and minimize irritation, while still being gentle enough for sensitive skin, Shainhouse says.
Plus it's affordable and easy to find at drugstores.
The LaRoche Posay Lipikar line is specially designed for extra-dry skin, and Allawh says it's especially a favorite among her skin of color patients.
"The ingredients are safe and, above all else, provide optimum hydration with minimal irritation," she adds.