How to Set Up a Skin-Care Routine for Sensitive Skin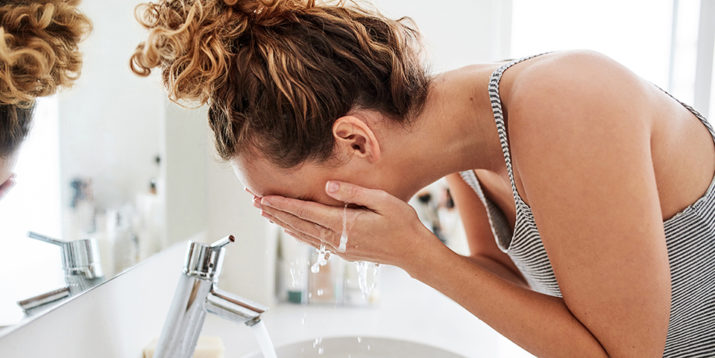 While there's really no good definition of what constitutes "sensitive skin," if you have it, you'll know.
And you'll need to find a skin-care routine for sensitive skin that works for you.
Sensitive skin "is more reactive," explains Dr. Robin Evans, M.D., owner of Southern CT Dermatology in Stamford, CT, and a clinical instructor at the Albert Einstein College of Medicine.
This includes more redness, dryness, and peeling, and potential negative reactions to lifestyle factors.
Dr. Melissa Kanchanapoomi Levin, a board-certified dermatologist and founder of Entière Dermatology, adds that the term includes inflammatory skin conditions such as rosacea, eczema, or "cosmetic intolerance syndrome," a condition that makes it difficult to find skin-care products.
"Three steps are generally all that is needed for sensitive skin and should be done morning and evening," Dr. Evans says.
(Though you may also want to support it from the inside out with foods for great skin and habits for healthy skin.)
Here's what you need (and what you should avoid) if you believe you have sensitive skin.
Start With a Gentle Cleanser
Start with a gentle cleanser morning and evening.
Both Dr. Emily Fritz, Principal Scientist for BODi Scientific Affairs, and Dr. Evans suggest that you may want to avoid common triggers and ingredients that research suggests are more likely to cause reactions in those with sensitive skin, including:
dimethyl sulfoxide
benzoyl peroxide preparations
salicylic acid
propylene glycol
amyl dimethylaminobenzoic acid
2-ethoxyethyl methoxycinnamate
fragrance
parabens
mineral oil
Getting personalized suggestions from a dermatologist can speed up the process.
As Fritz points out, "There's a lot of trial and error in figuring out what ingredients you might be sensitive to."
Apply One Targeted Product
Dr. Evans suggests choosing one product, such as an anti-aging or acne spot treatment. Retinoids are popular and get a lot of hype, but you may not be able to use them if you have sensitive skin.
Dr. Evans says some people may be able to handle the lowest dose in an ultra-moisturizing base.
Dr. Levin is more hopeful about this ingredient for those with sensitive skin, though, underscoring that it may come down to how all the parts of your skin-care routine work together.
If you're set on trying a retinoid, Dr. Evans suggests seeking out a dermatologist since prescription options such as tretinoin are more effective than OTC retinoids.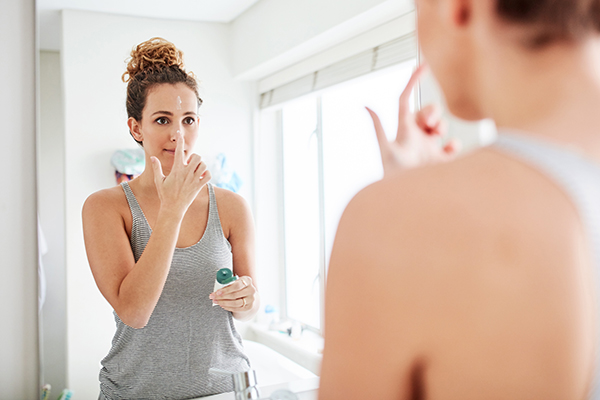 Finish With a Moisturizer
Your morning moisturizer should include sunscreen. Sun exposure has been linked to skin sensitivity in past studies, and sun damage is also the biggest external factor for skin aging.
Consistently using moisturizer "will help to maintain and repair the [skin] barrier, keeping water in and keeping allergens and irritants out," says Dr. Levin.
It's believed skin barrier issues are at the root of CIS, though research has yet to prove this idea.
Crafting a skin-care routine for sensitive skin is more about avoiding triggering ingredients than seeking out anything in particular, Dr. Evans explains, so look for products that avoid common irritants instead of chasing certain ingredients that sound promising.
4 Things to Watch if You Have Sensitive Skin
Your skin type is genetic, which means there may be no "fixing" sensitive skin.
But Dr. Evans points out that it can be managed and normalized by finding a skin-care regimen that works for you and avoiding environmental and dietary triggers.
Some things those with sensitive skin need to watch out for include:
1. Lifestyle triggers
Overall, more research is needed when it comes to lifestyle factors that trigger sensitive skin.
Fritz says that research suggests that smokers, even past smokers, and individuals with a history of low sun exposure have increased skin sensitivity reports.
Although the climate where you live may not set off a reaction, your skin may need some extra care when it's exposed to a new climate, Fritz adds.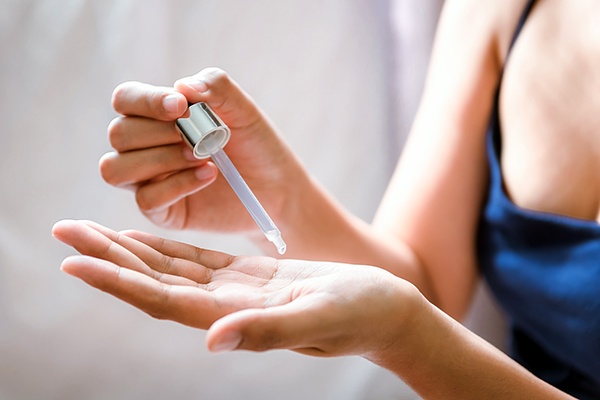 2. New products
Avoid the temptation to try out new products if you have sensitive skin.
"Products like peel pads and scrubs can be used a few times a week as long as they are gentle and non-irritating for sensitive skin types," Dr. Evans says, but she warns against deviating from products you know your skin can handle. "If a new product is tried, do a test spot area first."
3. Damage from exfoliation
Dr. Levin warns that over-exfoliating can lead to pinkness and redness in mild cases but may also cause scarring and hyperpigmentation over time.
She advises you skip exfoliating products with beads in the formula because "these particulates are too harsh on delicate skin areas or sensitive skin types."
4. Marketing language
Don't automatically be swayed by marketing language on products, either.
"Even products that are marketed for people with sensitive skin can be irritating to certain people, so it's best to see what your individual reaction is," Fritz says. "If a product causes irritation, keep looking for an alternative that works without irritating your skin."