Winter Skin Care Tips for Healthy, Hydrated Skin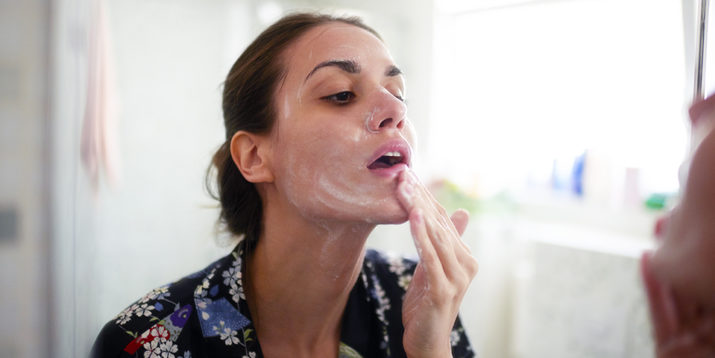 Like your eating habits or exercise routine, your skin care regimen can change with the seasons.
During winter, you may need totally different skincare tips — cold, windy weather and indoor heating can make your skin dry, itchy, red, and irritated.
Don't worry, though — you're not doomed to three months of dull, flaky skin just because the temperatures are dropping.
Experts say there are easy changes you can make to your winter skincare routine.
Ready to get started?
Check out these five winter skincare tips to keep your skin hydrated and healthy all winter long.
1. Switch to a Hydrating Cleanser
When it's cold and dry outside, your skin needs all the hydration it can get.
You can add another layer of hydration to your routine by using a milky or creamy cleanser instead of a gel cleanser, says Sydney Givens, PA-C, dermatology physician assistant, and the founder of Skincare By Sydney.
"I also recommend using an oil cleanser at night, followed by a regular cleanser," Givens says.
That's called the double-cleanse method and can help your skin feel cleaner and more nourished during the winter months.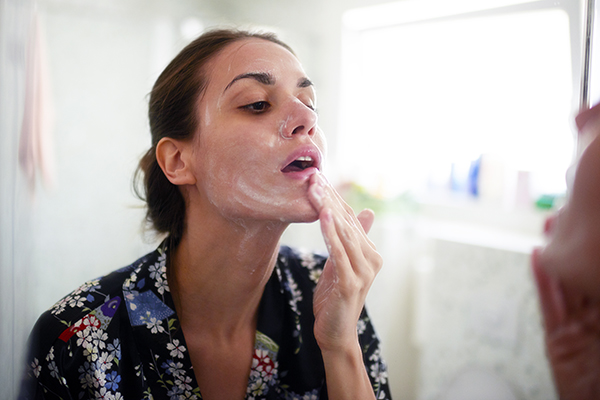 2. Cut Down on Hot Showers and Baths
Nothing feels better than a steaming hot bath or shower on a cold winter night, but it can dry out your skin, Givens says.
That's because can hot water strip away your skin's natural oils more quickly than warm or cold water, says Dr. Rachel Nazarian, F.A.A.D. and board-certified dermatologist.
To prevent your skin from drying out, it's a good idea to "keep your showers cooler and shorter, and make sure you're using a gentle skin cleanser," Nazarian says, like a fragrance-free sensitive-skin beauty bar.
After you get out of the water, Givens recommends patting your skin partially dry and applying a thick moisturizer.
"It's called the 'soak and smear' method," she says. "Our bodies will absorb the moisture better and will not feel greasy because the moisture isn't sitting on top of the skin."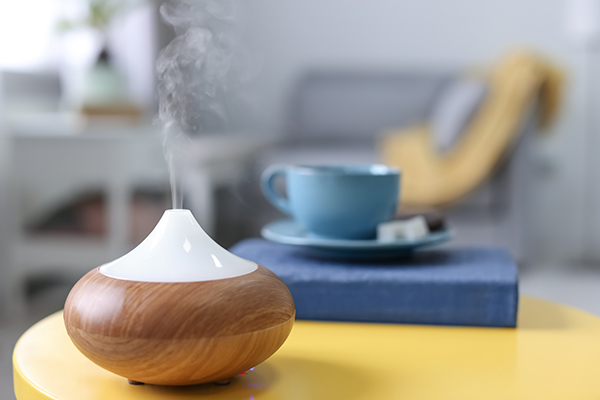 3. Use a Humidifier
Good winter skincare isn't just about what you put on your skin — it's also about what you expose it to.
"Humidity is the main environmental factor that affects the skin's moisture barrier," Givens says. When the air is less humid, your skin can become dry and cracked, she explains.
That's why a humidifier is helpful, says Nazarian. It adds moisture into the air, minimizing the potential for dry skin, she says.
4. Prioritize Hydrating Products
"For the winter months, the goal is to add hydration beyond just the typical hydrating step of moisturizer," Givens says.
If you use a moisturizing lotion or serum, consider switching to a thicker moisturizing cream, Givens says.
You may also want to incorporate a hydrating face mask into your skincare routine.
Look for products with emollients like hyaluronic acid, shea butter, and dimethicone, Givens suggests. "They are powerhouse moisturizing ingredients," she says.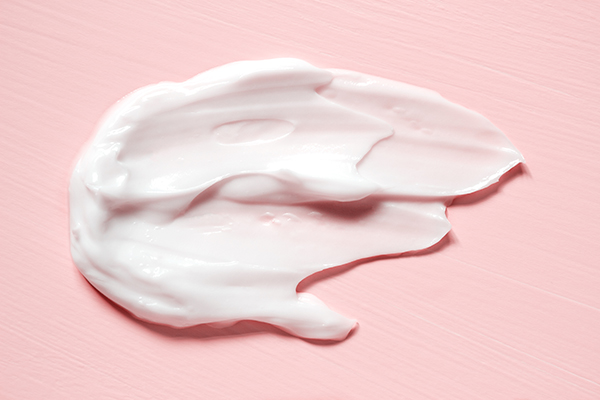 4. Continue Wearing SPF
You may think you don't need as much sunscreen during the winter months, but that's a myth.
"Because radiation causes damage to skin year-round, the best thing you can do is get into the habit of wearing sunscreen every single day regardless of temperature," Nazarian says.
"The damage from ultraviolet radiation is also cumulative," she says, "so even if you're getting a small amount every day, over the course of years it amounts to a large level of radiation that may increase your chances of premature skin aging."
To protect your skin, you should apply a broad-based spectrum sunscreen with SPF 30 or higher every day, Nazarian says, even if you're only heading outside for a short time.
5. Listen to Your Skin
One of the best skincare tips is to pay attention to your skin. Assessing your skin's look and feel can help you determine what it needs.
"I always encourage patients to listen to their skin, no matter the season," Nazarian says.
Healthy skin should feel comfortable, she says. "There should never be areas that feel irritated, itchy, stinging, or burning."
If your skin is breaking out, make sure you're using non-comedogenic products, Nazarian says, which won't clog your pores.
On the other hand, if your skin is feeling dry and rough, double-check that you're using a gentle cleanser and products with hydrating ingredients like hyaluronic acid and ceramides, she says.
If your skin is red, itchy, or inflamed, you may have sensitive skin, in which case you should try to avoid products with ingredients that can be irritating, Nazarian says.
"Avoid unnecessary fragrance in products, or ingredients that can irritate the skin such as glycolic acid or retinoids," she says.
Having hydrated skin in the winter may seem tricky, but it's not impossible. You can get a glowing complexion by ramping up the hydration and limiting activities and products that strip your skin of its natural oils.