The Powerful Phytonutrient in Beachbody Recover
It's always a little rankling when someone refers to Beachbody Performance Recover as "just" a protein powder.
Yes, the timed-release whey, pea, and casein blend in Beachbody Recover provide you with 20 grams of high-quality protein post-exercise to help speed muscle recovery and support muscle growth, but that's only half the story.
Also playing a huge role in helping you rebound faster?
The 650 milligrams of ellagitannin-delivering pomegranate extract you'll find in every serving.
(Pro tip: Don't run out of your Beachbody Performance supplements — get them here.)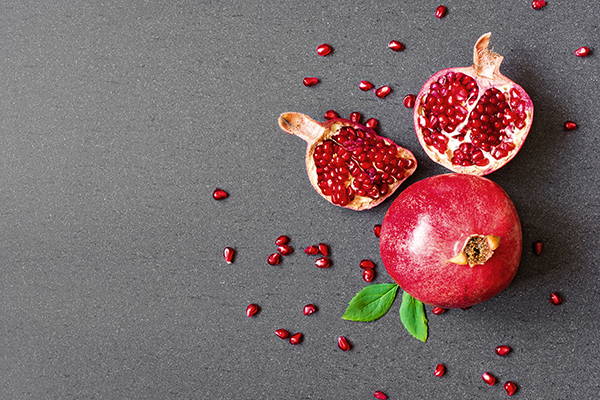 Benefits of Phytonutrients
While nutritionists have long known about the athletic advantages of increasing protein intake, they're only just beginning to comprehend the fitness benefits of eating more phytonutrients — bioactive (i.e., they have an effect on the body) compounds found in fruits, vegetables, grains, and other "phyto" (plant) foods.
You've likely heard about the most popular ones, including resveratrol, lycopene, and even curcumin.
But more than 5,000 others have been identified in the more than 150,000 known edible plants, and many scientists estimate that the bulk of phytonutrients — and their benefits — have yet to be discovered.
But one great benefit of a few phytonutrients — especially as far as athletes are concerned — is their ability to help fight exercise-induced muscle soreness.
If you've ever felt sore a couple days after a tough workout (a phenomenon known as delayed onset muscle soreness, or DOMS), you know what I'm talking about.
And one phytonutrient has been studied to be particularly efficient at checking this type of muscle soreness: ellagitannins, a type of polyphenol you'll find in raspberries, strawberries, walnuts, almonds, and most notably for our purposes, pomegranates.
In a study at the University of Texas, participants who drank pomegranate juice experienced 25 percent less muscle soreness two hours after working out than the placebo group.
They also recover 10 percent more of the strength they lost two days later following a muscle-damaging bout of exercise.
And in another study in the Journal of Strength and Conditioning Research, subjects reported less elbow soreness after resistance training when supplementing with pomegranate juice.
Combine this powerful phytonutrient with protein and you're tackling post-exercise nutrition from two angles — dealing with exercise-induced muscle soreness and muscle recovery ASAP so you're ready to go hard at your next workout!