FIRE AND FLOW Apparel Collection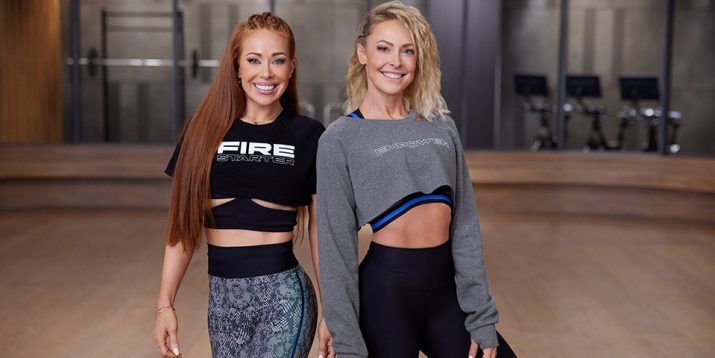 *Note: Program apparel is available for a limited time, while supplies last.
---
Introducing FIRE AND FLOW apparel, co-designed exclusively by BODi Super Trainers Jericho McMatthews and Elise Joan!
The collection features two brand-new Signature styles designed for the FIRE workouts with Jericho and those FLOW sessions with Elise.
What could be better than being good to yourself, and looking healthy and fit in the newest styles?
The complete collection is available in the U.S. and Canada.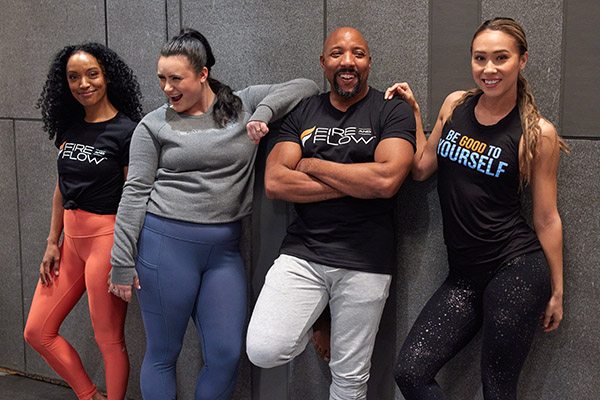 Elise FLOW Sweatshirt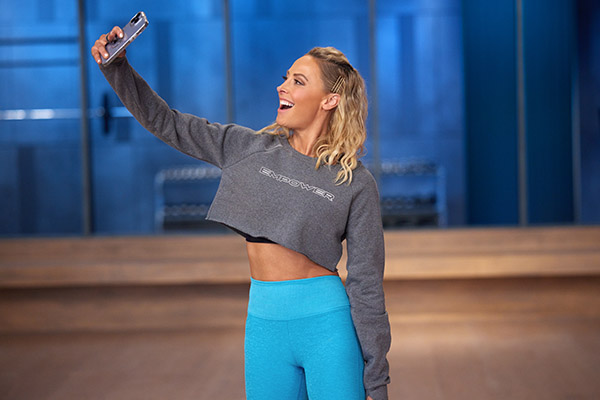 Designed exclusively by Super Trainer Elise Joan, the Elise Flow Sweatshirt features laser-cut graphics, off-the-shoulder cutouts, thumb holes, and slightly distressed details.
Elise designed this to be worn before, during, and after all your restorative FLOW days. Feel empowered in this super soft fleece.
Fabric: 60% Cotton, 40% Polyester
Price: $55, Coach Price, $44
Jericho FIRE Mesh Tee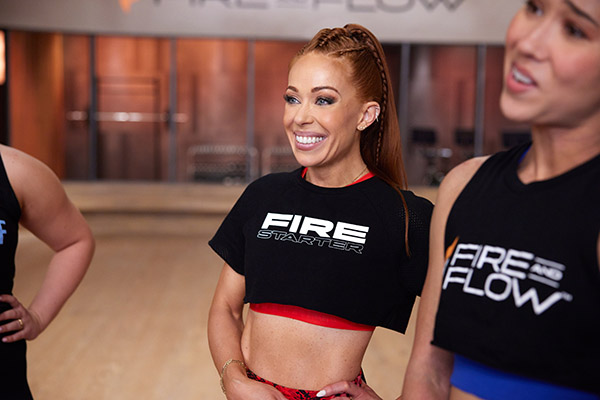 Designed exclusively by Super Trainer Jericho McMatthews, the Jericho Fire Mesh Tee features raglan mesh sleeves and a raised laser-cut graphic reading "FIRE STARTER."
Jericho designed this baseball-style tee for the days you feel that fiery Jericho spirit!  
Fabric: 95%Cotton, 5%Spandex
Price: $30, Coach Price, $24
Timeless Tank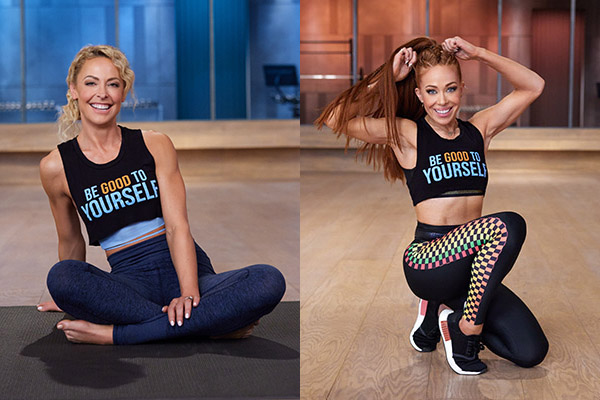 Our bestselling muscle tank is semi-fitted and skims your body for just the right fit. The fabric has a little extra stretch to move with you.
Fabrication: 95% Rayon, 5% Spandex
Price: $30, Coach Price, $24
Timeless Tee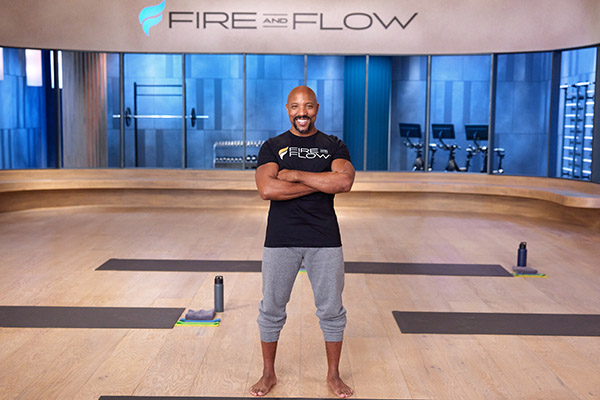 Made from lightweight cotton, it's soft, comfortable, and versatile enough to tackle anything your day brings.
Fabrication: 100% Cotton
Price: $30, Coach Price, $24