See How Megan Lost 96 Pounds in 17 Months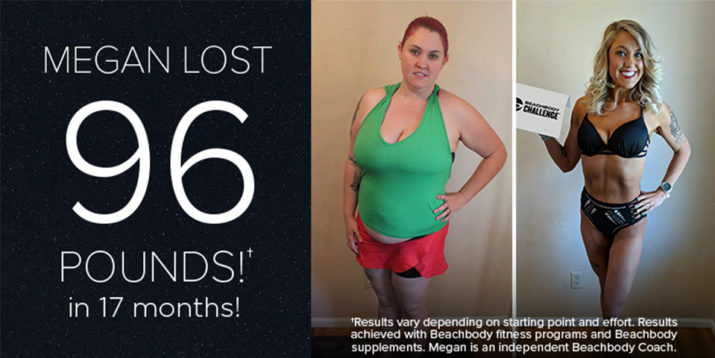 Some people can recall that exact "lightbulb moment" when they made a life-changing decision.
For Megan Regalado, that moment came after years of seeing the scale going up and down and struggling to find a fitness and weight-loss option that worked for her.
Then she came across a Beachbody Coach who helped her get started and the rest is history.
Megan started with 21 Day Fix, then powered through Country Heat, CORE DE FORCE, P90X3, INSANITY MAX: 30, and other Beachbody programs, in addition to adding Shakeology and Beachbody Performance supplements to her nutrition plan.
Here is Megan's story:
Megan's Life, Before
I've struggled with my weight my whole life, and after college, I gained a lot of weight.
I was up and down on the scale for the last 10 years. I was on a horrible schedule, not eating all day, and eating horribly late at night. I wasn't happy with my body or my mind.
One day on social media, I found a Team Beachbody Coach who posted about her fitness journey. In a video, she asked us to visualize what we looked like in five years.
I was amazed what my mind conjured — a happy, healthy, fit person who was loving my body and loving my life. I had enough energy to chase around my kids and I was able to support them in all of the activities they wanted to do.
I knew right then and there that I needed to do something about my body and health. I needed to commit and be dedicated to fitness, not just for me but for my loved ones.
I contacted the Coach who posted the video and she talked to me about her fitness journey and said she would help me start mine.
Megan's Beachbody Transformation
I started with 21 Day Fix. I loved how easy meal planning is.
The fitness programs were easy to work into my schedule with Beachbody On Demand. With 21 Day Fix, the portion-controlled food plan was easy to understand. I was eating more than ever and losing weight!
I thought I would always have a bad relationship with food, but once I started drinking Shakeology, it helped curb my cravings.
I never thought I could feel this good about my body and mind — I feel like I am 21 again!
I have tried several Beachbody programs since then and loved every single one of them, especially any with my main man, Shaun T!
Beachbody on Demand has been a major key to my success. With three children, it was hard to get to the gym and work out. Now I can do my workouts from anywhere. No more driving to the gym!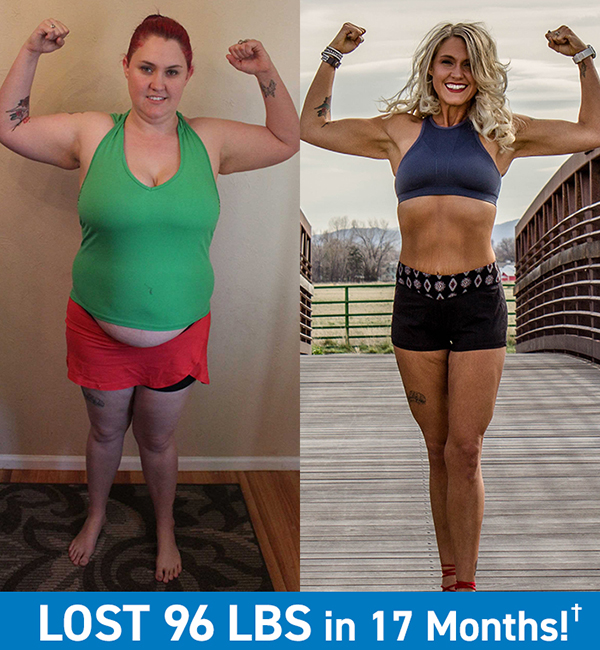 Megan's Life, After
My life has changed completely since I started with Beachbody. I feel better about myself. I am stronger, more confident, determined, and overall happier.
I went from a size 22 to a size 2; I am fitting into clothes I haven't worn since college!
Now, eating healthy is second nature and the workouts are part of my everyday routine.
I wake up with more energy for life. I have more of myself to give to the ones I love — my husband and three beautiful children.
It has just been a complete turnaround from the person I was before!
See Megan's amazing weight-loss journey:
Learn about healthy recipes, clean eating, and more on the Beachbody Blog.