Autumn Calabrese's Gift Guide for Fitness Lovers
So what do you get for that friend or family member who happens to be a fitness fanatic?
We asked Super Trainer Autumn Calabrese for some out-of-the-box gift ideas — here's what she recommends:
A BODi subscription
With BODi, you get the best of the best fitness programs from some of the best trainers in the business.
Not only do you know exactly what workouts to do, on what days, when to take your rest days, and how to use the equipment, you also get Portion Fix, my comprehensive nutrition plan that will show you how to eat the foods you love and still fuel your body for your fitness and health goals.
With your subscription, you also get access to your trainers LIVE and in real-time.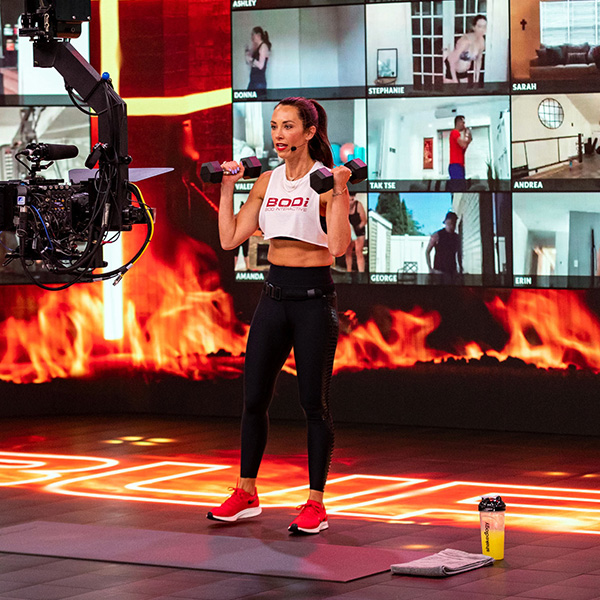 Join the BODcast and your trainer can see you working out, give you motivation and encouragement and correct form when it's needed.
These classes are fresh, fun, and at the forefront of what's on-trend in fitness.
When I find something I like I stick with it.  The Nike Zoom Pegasus is a shoe I've been wearing for almost 10 years now!
This shoe is called the workhorse with wings. It's breathable with a wider fit at the toes and plenty of cushioned support. I love the variety of colors.
From workout clothes to athleisure to the beach, Cleo has you covered. I'm obsessed with the clean, classic look of this brand that adds a fun, modern twist to the bralettes.
The fabric is so soft it feels like butter on your skin but still provides all the support that you need.
They have sizes from XS to XL to accommodate a wide variety of shapes and sizes.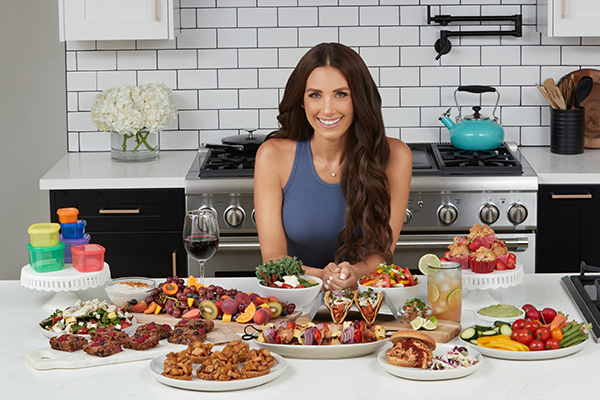 My cookbooks are filled with 103 delicious, and nutritious recipes that even a novice cook can prepare.
All recipes are Portion Fix-approved and include breakfast, lunch, dinner, desserts, snacks, side dishes, holiday meals, and cocktails.
There are also gluten-free, vegetarian, vegan, Paleo, and even gut-health-approved recipes.
There's truly something for everyone in these two cookbooks!
Nutribullet blender
I love making my daily shake with frozen fruit, frozen riced cauliflower, water, and one of my favorite Shakeology flavors — I'm loving Cookies & Creamy right now!
This is a must-have appliance for every kitchen.
You can make delicious meals that are easy to clean up and have that yummy fried taste without all the excess fat and calories that normally come with frying food.
I use my air fryer more than my oven! I prefer the Ninja Foodi DualZone.
Mini resistance loops
These can give you a full-body workout and take up no space in your suitcase or carry-on bag. Work your upper body, legs, booty, and core with 3 loops that pack a powerful punch.
To learn the best way to use them check out my fitness programs 80 Day Obsession, A Little Obsessed, and A Little More Obsessed.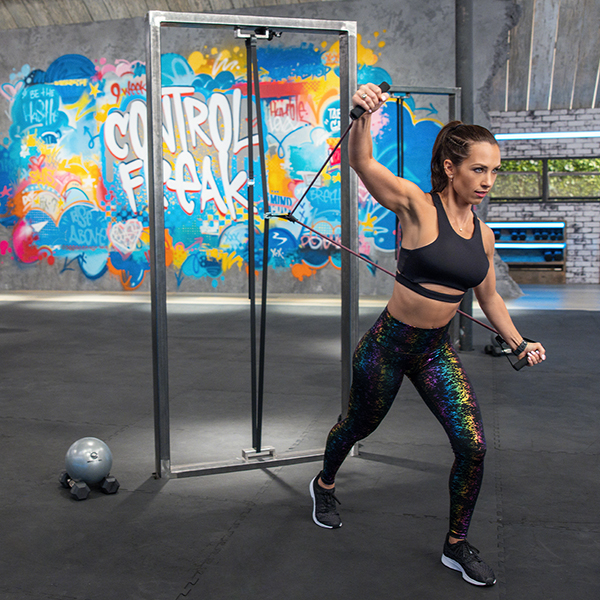 I have to include this program and these two pieces of equipment in this list, for sure.
The Control Track attaches to most doors in a safe, easy manner. It comes off the door easily and rolls up small so it's easy to travel with.
The Core Ball brings a whole new level of activation to your muscles, especially your core. It's small, lightweight, and inflates and deflates in a few seconds.
I even created a week's worth of workouts called REMOTE CONTROL that can be done on vacation or when you travel using only the track and ball.
Mini foam roller
Long road trips, sitting in a small seat on an airplane for hours, or even sleeping in a bed that's not yours can leave your muscles feeling knotted up.
Travel with a mini foam roller so you can loosen them back up and feel good no matter where you are.
BONUS!!!
I'm a big fan of a bunch of smaller gifts to make up a big gift.
Gift cards to a healthy juice bar or restaurant, a personalized water bottle or Yeti, a gift card for a massage or a manicure/pedicure, a box of their favorite tea or bag of coffee, or even a bag of their favorite flavor of Shakeology!