8 Reasons Why Staying Fit During the Holiday Season Is Crazy Hard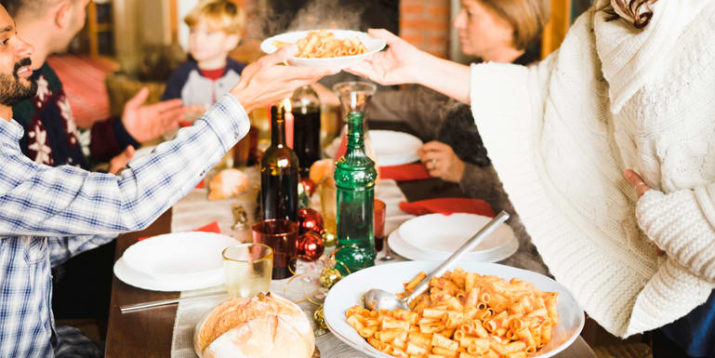 'Tis the season to struggle with your fitness goals.
While living a healthy lifestyle shouldn't be a seasonal thing, I can't help but have a harder time finding the same motivation I did during the spring and summer.
As the leaves start to change colors, so does your level of motivation.
This is a reminder that you're not alone in the holiday season struggle.
We all try to dodge our ways through calorie-filled holiday parties and convince ourselves that leaving our heated beds to work out when it's still dark outside is a good idea.
Here are all of the things we both love and hate about the holidays that can threaten to through a monkey wrench into our exercise and healthy eating routines.
1. Three words: holiday-spiced lattes
From the infamous pumpkin spiced latte to the gingerbread latte or the unbeatable flavor of the salted carmel latte, you can easily try a new flavored latte every month… maybe more like every week.
And what better way to keep yourself warm than with a calorie-packed sugary drink?
But seriously, let's save our calories for something a little more satisfying and nutrient-dense.
I know I like to save my treat drink for wine, and sip homemade coffee drinks such as this 119 calorie Pumpkin Spice Latte or this delicious Tahini Hot Cocoa that's heavy on the flavor and light on the excess calories and sugar.
2. Baggy sweaters and long pants make it super easy to hide everything
Who needs to work out when your outfit covers EVERYTHING?
I love this season because it's totally acceptable to wear sweatshirts twice your size, and baggy sweatpants are back in style.
Even my socks are wearing socks. Comfy clothes season is enough to make me want to do a little dance.
3. The absurd amount of holiday parties
When your office has a party, your boss has a party, your best friend has a party, and your uncle Larry has a party, it's hard to find a way out of the calorie-packed buffets and never-ending dessert bars.
Seriously, how many chocolate chip and gingerbread cookies can one table fit?!
You thought I had willpower; wait 'till you see me dive head first into a buffet feast.
If there is one lesson I've learned during the holiday season, it's don't go to a party starving or you may leave with 10 pounds of casserole, bread, and every dessert you could possibly imagine in your belly.
4. Did someone say holiday cocktail?
From candy corn cosmos to spiked apple cider, the drink specials become even more elaborate as the season progresses.
While we may be way past the days of jello shots, adding a little flavor to my vodka drink is something I still enjoy.
Doesn't a hot chocolate with peppermint schnapps sound freaking delicious?
5. Cold weather makes it hard to do things outside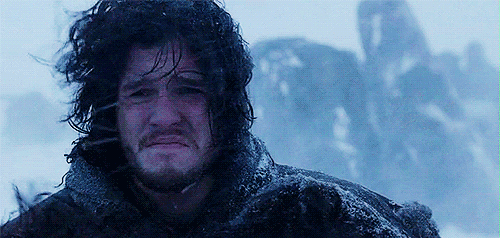 Remember those days when it seemed like a good idea to go outside for a quick run? Well, those days are over for a while.
The thought of having to hop in your freezing car to go to the gym seems like something out of an awful nightmare.
Good thing Beachbody on Demand lets you stream workouts from your laptop or mobile device.
Literally all I have to do is roll out of bed and pop my favorite trainer up on my computer to get motivated and moving.
When Shaun T. starts yelling at me through the screen to dig deeper, you know I'm listening.
6. It's no longer bikini season, so really, who's going to see my abs?
Image: Wellness with Coach Cass
Zero pool parties and outdoor events means I don't have to skip the dessert bar anymore, right?
Abs are made in the gym and revealed in the kitchen… but why bother when no one can see my six-pack under my sweater vest?
But, really. Working out and eating right is about much more than just physical appearance. The use of baggy clothes is just an excuse (dang it).
7. As the weather gets colder, you crave heartier foods
I mean chicken noodle soup… duh! With the invention of heaters and insulated clothing, it's no longer necessary for us to pack on a couple layers of fat to stay warm during winter.
Still, our brains haven't really caught up to the fact that we don't need that extra loaf of bread with our delicious soup.
Good thing we can make our own yummy soups at home like this Spicy Butternut Squash Soup and enjoy it with a piece of ezekiel toast or Cauliflower Bread instead of processed sliced bread.
8. It's hard to say no to a home-cooked family meal
Are you really going to reject grandma's homemade meatballs and pasta? Heck no!
Then your Aunt Suzy wants you to try the new casserole dish she made… gosh darn it.
With all the family and travel time, your ability to control what you eat goes out the window.
Good thing for my go-tos, such as Shakeology, that keep me in check even during the holiday season.
I always try to make a healthy dish, too, so I can sneak my way out of some of those calorie-packed foods. Here are some of my faves: