3 Summer Dinner Ideas for When You Want to Eat Outside
Dear reader, I know something about you: You don't eat outside enough. You're probably wondering how a complete stranger could know that. It's because I don't either.
With all the priorities and pressures of everyday life, it feels impossible to prepare a meal that can be enjoyed under the enchanting light of magic hour. In fact, I'm generally pleased if I make the time to sit at the kitchen table to eat. Most often I scarf dinner while standing at the kitchen counter, thumbing through emails and apps on my phone. But it doesn't have to be this way.
Outdoor meals are normally reserved for big festive BBQs or romantic gestures, but you don't need an excuse to make a meal and enjoy it in the warm summer air. While we here at Beachbody focus a lot on making meal planning quicker and easier, we're also all about balance. And sometimes that means enjoying a home-cooked meal with loved ones under the stars.
With that in mind, here are three different three-course menus that are perfect for eating on the deck, on a picnic blanket, or on your balcony. Dust off the furniture, stock up on citronella candles, and bon appetit!
Pizza Party on the Patio Menu
If you're going for a fun and casual evening that might involve kids, try this crowd-pleasing combo. The wings and pizza menu is also well-suited for football season, so keep this one in your back pocket for warm fall days.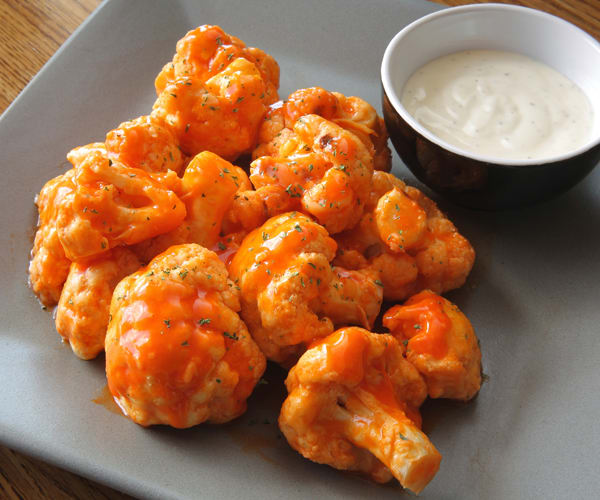 Appetizer: Buffalo Cauliflower Bites with Bleu Cheese Sauce
Bite-sized buffalo-flavored appetizers are a hit at any gathering, be it the classic chicken version or this healthier veggie-based approach.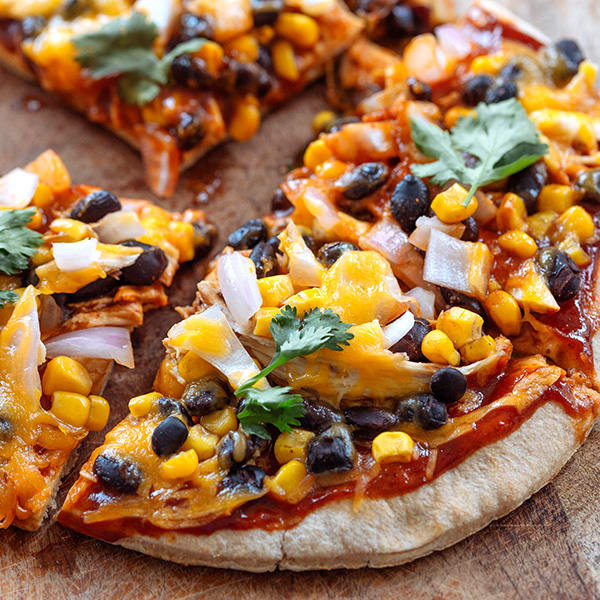 Main Course: BBQ Chicken Flatbread Pizza with Spinach and Avocado Salad
While everyone is munching on the buffalo cauliflower bites, pop these BBQ Chicken Flatbread Pizzas in the oven; they'll come out hot and fresh in under 10 minutes. The spinach and avocado salad provides a fresh, crunchy counterpoint.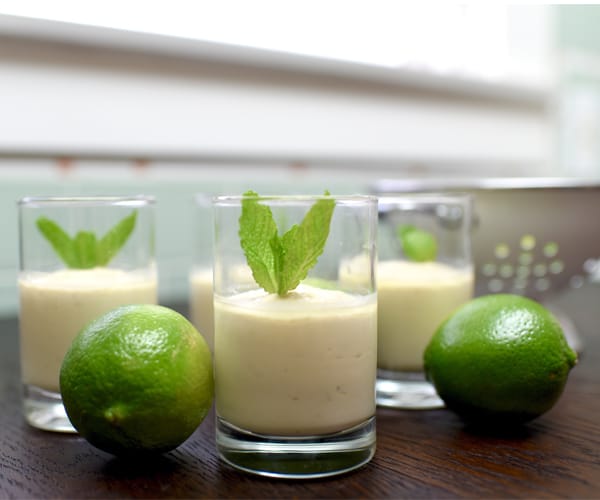 Dessert: Vegan Lime Cheesecake Cups
This make-ahead dessert is perfect for a warm summer night, given that it's a no-bake recipe that's best served chilled. My favorite part about these individual cheesecakes is you can get creative and serve them in fun things like mason jars, tea cups, wine glasses, or whatever you can come up with to make the final course a little more memorable.
The Mediterranean Meal Menu
Pair it with your favorite wine, and travel to the shores of Mykonos without leaving your backyard.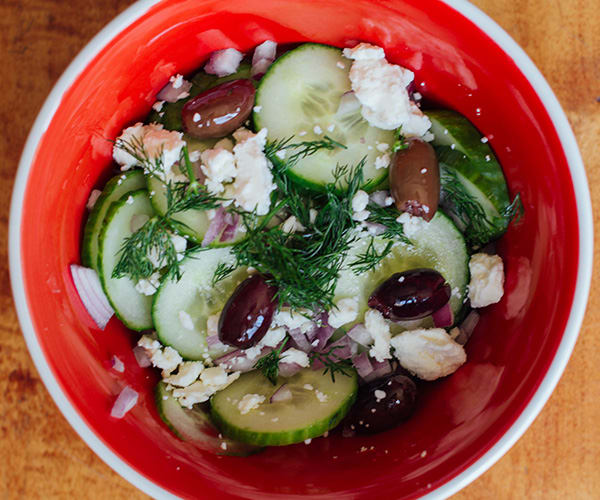 Appetizer: Greek Cucumber Salad
Kalamata olives bring briny life to every dish and awaken the palate. This five-ingredient salad is not only a cinch to throw together, but it will also set the stage for a Mediterranean summer feast full of fresh, bright flavors and feta.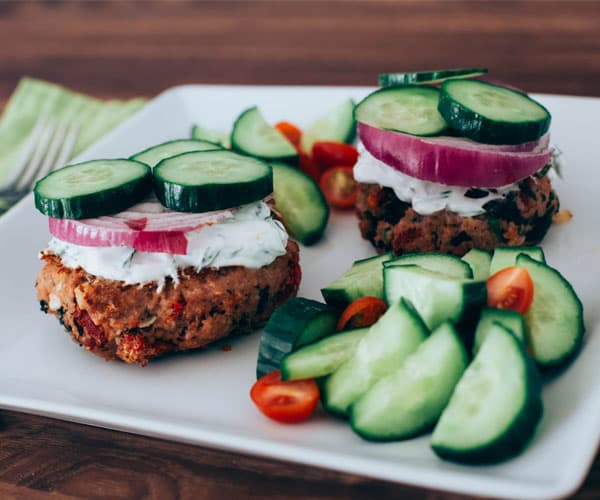 Main Course: Mediterranean Turkey Burgers with Zucchini Fries
These burgers are not only lightened up with lean ground turkey, they're also full of the bold flavors of garlic, sundried tomatoes, and fresh oregano. For a healthier alternative to French fries, pair them with zucchini fries (zucchini season is June – August) since the veggie is currently in season.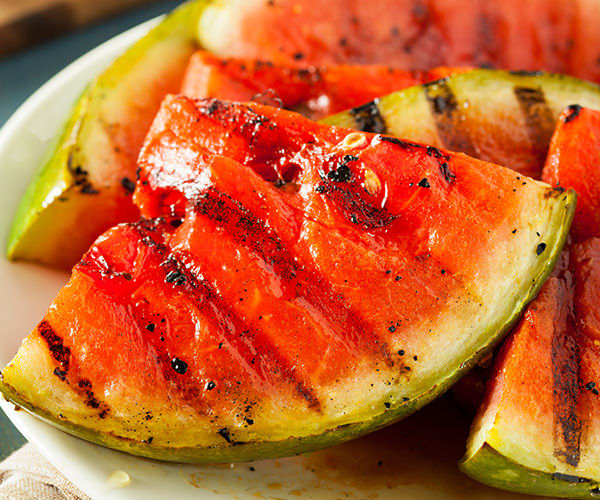 Dessert: Grilled Watermelon Wedges
Three words: Next-level watermelon. Cooking it this way enhances its sweetness and adds a touch of smoky flavor.
The Backyard Barbecue Menu
Not to be confused with the burger-and-hotdog vibe at your uncle's backyard barbecue, this decadent summer dinner serves up vibrant colors and flavors that'll give your guests the yummies all night — especially the dessert. It'll require some prep the day before, but, trust me, it'll be worth it.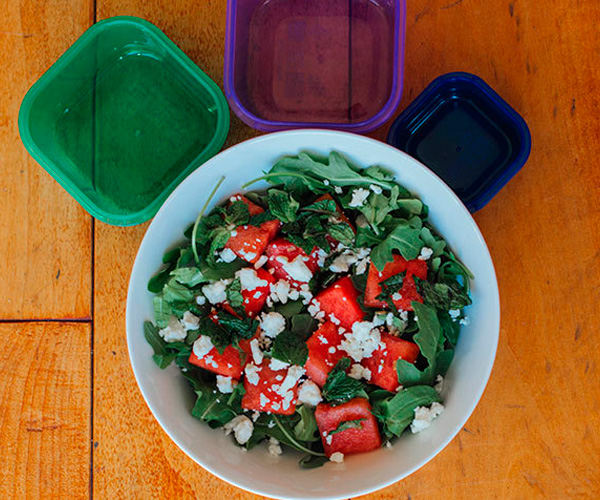 Appetizer: Watermelon and Arugula Salad
Backyard barbecues wouldn't be the same without watermelon, so we're including it here in this sweet and salty salad that's bursting with summer flavors. (It also features feta. If you're not a fan of this cheese, swap it out for bleu cheese or shaved parmesan.)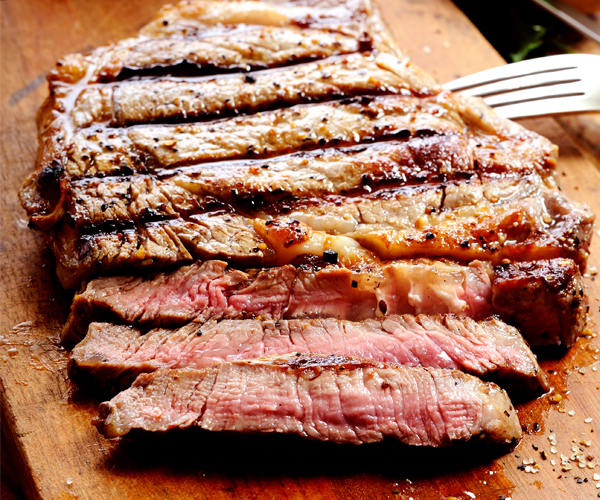 Main Course: BBQ Tri-Tip Steak with Chili-Lime Corn on the Cobb
These two recipes take advantage of prime grilling weather. Just imagine tucking into this beautiful grilled steak and warm, naturally-buttery corn. And, if camping is your thing, these two recipes can be prepped ahead of time, placed in a cooler, and cooked over a campfire.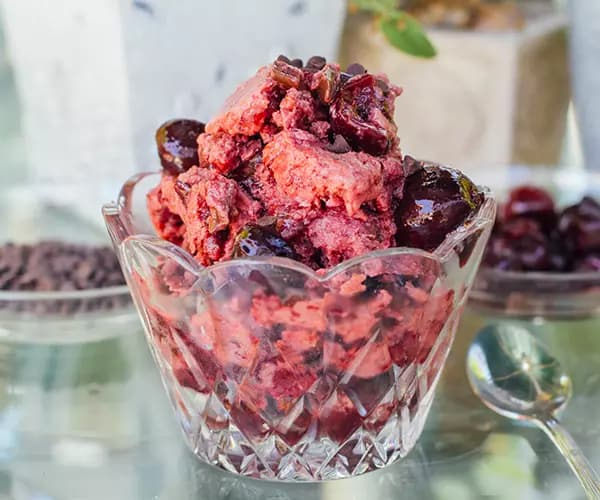 Dessert: Cherry Chocolate Chunk Ice Cream
Ice cream is one of the best sweet treats on earth, and this recipe for Cherry Chocolate Chunk Ice Cream might seem like a decadent end to a meal, but it doesn't have the added sugar or fat you usually expect. We won't tell if you won't.