10 Rounds With Joel Freeman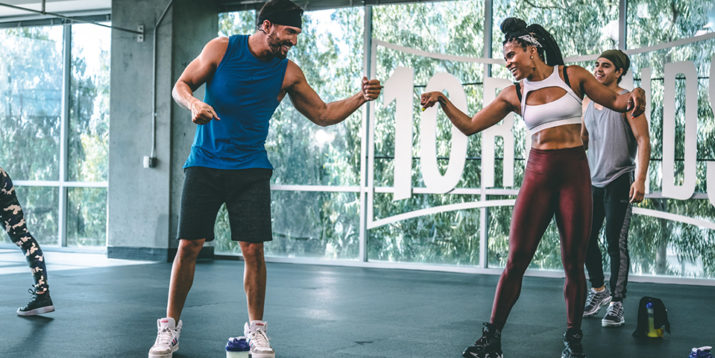 Boxing is one of the best total-body workouts you can do.
But for some, stepping into a boxing gym can be pretty intimidating.
That's why Super Trainer Joel Freeman created 10 Rounds for BODi.
"I'll teach you the fundamentals of boxing and how to build killer combinations — jab, cross, roll, uppercut, hook, one after another. The key is giving every punch everything you've got. Yeah, it sounds technical — but once you learn proper form, it'll feel like second-nature," says Joel.
Watch professional boxers train and you'll see a common theme: seriously shredded, knockout physiques.
In 10 Rounds, Joel shows you how every single punch actually begins at your feet, burns up through your hips, intensifies as you torque your core, and explodes all the way through your fists.
With each punch, you're engaging your entire body, and gaining a deep muscle burn that will help scorch fat and calories and get your body in serious boxing shape.
It's intense, but it's also a lot of fun.
What IS 10 Rounds?
"Besides an amazing workout?" Joel asks."I'm going to show you how to work your whole body with every punch, just like the pros in the gym. If you want the shredded, 'cut' look, you're going to sweat for it."
This 5-days-a-week, 6-week program is built around the simple, precise, and effective principles of boxing — without the impact.
Joel leads you through 3 days of boxing training and 2 days of strength-building workouts with weights that will help you get a true, full-body transformation.
You won't be hitting a heavy bag or sparring partner. Instead,  you'll be shadowboxing.
"We're going to build killer combinations of punches and footwork, with a heavy emphasis on repetition, to create deep grooves of muscle memory," Joel explains."I want you to get out of your head, stop overthinking the moves, and let your body do what I've taught it to do. All you have to do is give me intensity with every punch."
The boxing workouts are broken up into 10 rounds, 3 minutes each. You'll focus on punching combinations and footwork that will progress over the 6 weeks.
The 3 boxing days are combined with conditioning drills that help build:
Power by using body weight to increase lean muscle mass
Speed/agility with fast footwork that will push you into high-intensity spikes of fat burning
Endurance to boost performance so you can burn more calories faster. There will also be some "all-out, burnout drills" where you'll punch as fast as you can, so you're completely spent at the end of the round.
You can also crank up the burn by using BODi Resistance Loops on your legs to get your stance as strong as possible.
To keep you motivated and MOVING, every workout features music that will drive your rhythm and give you the energy to pack the most into every punch.
The two days of weightlifting workouts include one day of Upper Body to build strength and power and one day of Lower Body/Legs.
As Joel says, "The power behind every punch starts from the ground up."
Joel also integrates core work into every workout. Your entire core and back will help you punch harder and faster, so you're getting a maximum workout, every time.
Are You Ready to Sweat?
If you're looking for results that are visible and powerful, 10 Rounds will help you get "lean & mean."
It's easy to learn, but you've got to give it your all.
Want to lose weight? Get cut? Shed pounds and reveal those abs?
10 Rounds will help you get the results you'll want to show off.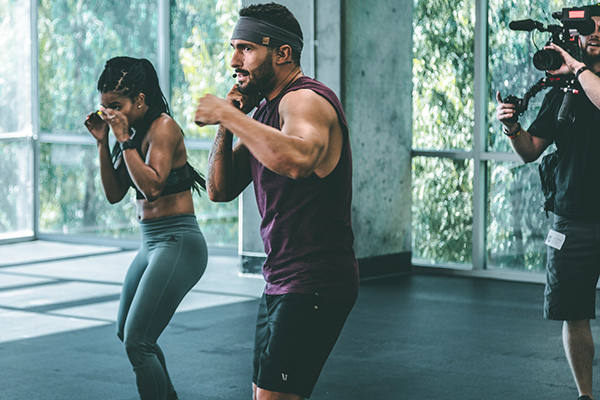 Enter the "Zone" Where the Fun Takes Over and the Workout Disappears
Each workout features fun, energetic music that will get your body moving and fists flying.
The goal is to get you motivated to match the pace of the beats to boost your cardio and burn even more calories.
Joel will teach you the moves, but it's up to you to master the combination and unleash your inner champion.
You'll feel strong and empowered after every workout.
The entire program will be shot on the road with Joel and the cast.
Each week features a new city with new workouts filmed in select, iconic boxing gyms and locations around the country.
"Here's the thing," Joel concludes, "this is an intense six weeks that will push you to find every ounce of energy, in every muscle of your body. We're going to sweat, and we're going to train for our best bodies ever."
What Nutrition Do I Need?
Since you'll be asking a lot of your body, Joel wants to make sure you're totally fueled to give him everything.
That means your daily Shakeology, which is packed with a potent blend of proteins, prebiotics, probiotics, antioxidants, vitamins, and minerals — nutrients that can help you feel and perform at your best so you're ready to step in the ring for 10 Rounds.*‡
Joel also recommends Beachbody Performance Energize before your workout to help boost energy and endurance,** and Recover to help promote muscle protein synthesis and growth and support your body's recovery with critical protein.*‡
The program comes with the BODi Guide to Nutrition, with guidance on how to create healthy, sustainable eating habits for lasting wellness, fitness, and weight loss.
Keeping your nutrition dialed in throughout all six weeks is key to getting incredible results from 10 Rounds.
If you're looking for a long-term solution, there are two comprehensive premium nutrition programs that can help get you even better results:
Portion Fix uses color-coded containers to help you create delicious, perfectly sized meals, every time, while 2B Mindset is a positive approach to eating that lets you eat all the foods you love and STILL lose weight.
*These statements have not been evaluated by the Food and Drug Administration. This product is not intended to diagnose, treat, cure, or prevent any disease.
‡High in protein.
**Contains caffeine which enhances mental alertness during intense muscular activity.
View this post on Instagram