Xtend Barre Program Calendars: Print Them Out, Stay On Track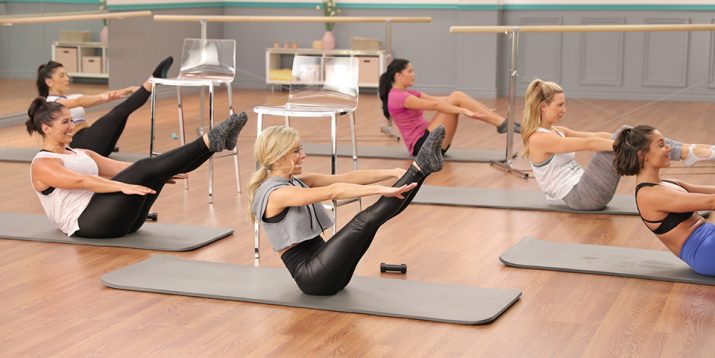 Stay on track with your Xtend Barre workouts with a calendar. Print it out, post it on your fridge (or wherever you'll see it), and track your progress every step of the way.
Click the calendars below to get a printable PDF for your Xtend Barre journey.
We've also included hybrid calendars that mix in XB Pilates and XB Stretch for those who are interested in diving into the whole Xtend Barre world.
We can't wait to see you at the barre!
Xtend Barre 7-Day On-Ramp Calendar
If you want to dip your toes into the program before fully committing to a month of workouts…we totally get it!
This 7-day on-ramp calendar is perfect for you. Test out a week of the workouts, and then decide if you want to move on to the 30-day calendar.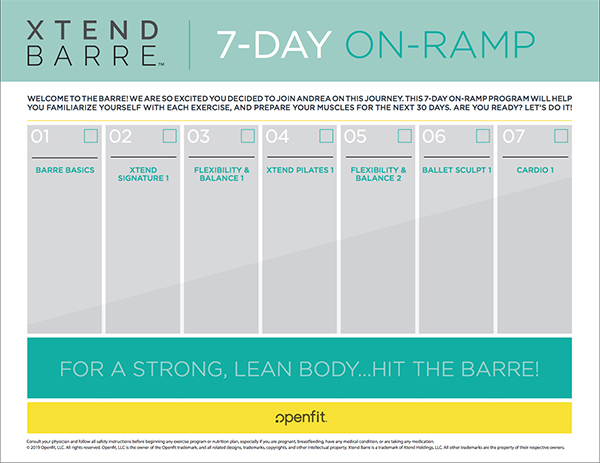 Xtend Barre 30-Day Calendar
This is the classic workout progression.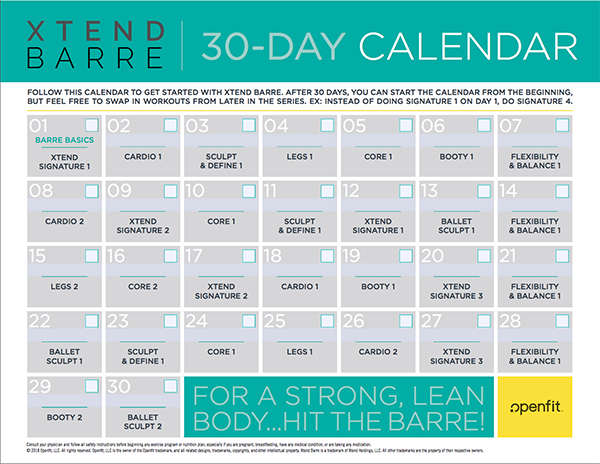 Xtend Barre 30-Day Amplified Calendar
Ready to kick things up a notch? Try this more challenging 30-day workout progression.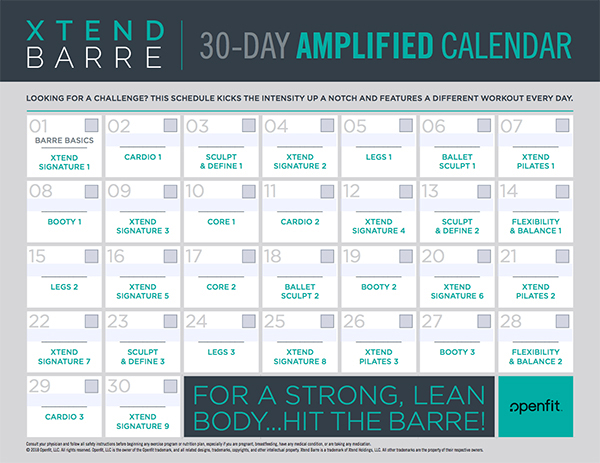 Xtend Barre and XB Pilates 30-Day Hybrid Calendar
Once you're well versed in the world of Xtend Barre, take it a step further by combining Xtend Barre and XB Pilates workouts.
Use this hybrid calendar to explore what XB Pilates is all about before diving into a full Pilates calendar.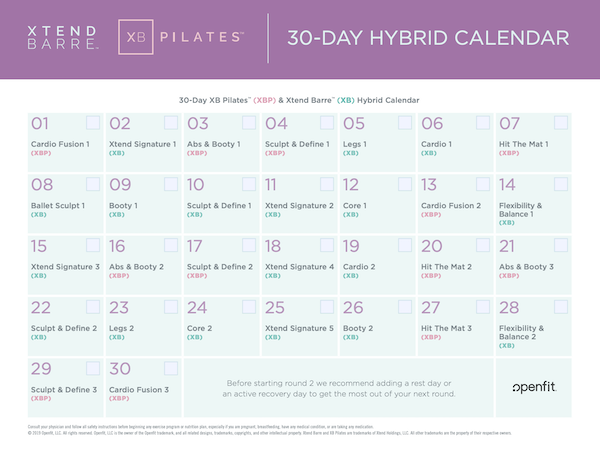 Xtend Barre and XB Pilates 60-Day Hybrid Calendar
If you're a barre and pilates pro, try this 60-day calendar that will put your skills to the test.
This calendar is a comprehensive workout experience combining barre and Pilates techniques to help you achieve your fitness goals.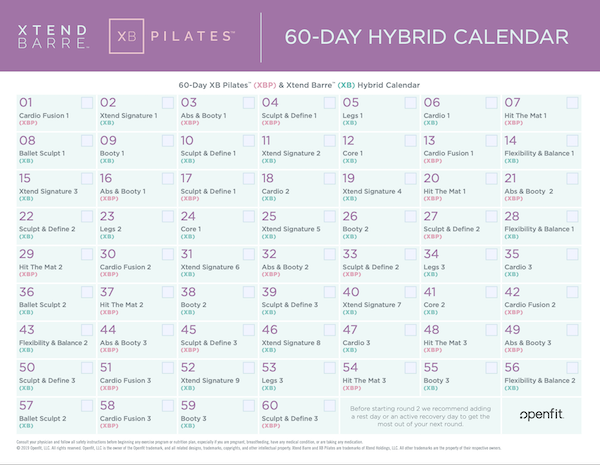 Xtend Barre, XB Pilates, and XB Stretch 30-Day Calendar
For the full Xtend Barre experience, you can combine all three programs into one month.
This carefully curated calendar gives you the best of barre, Pilates, and stretching to help you to feel your best at the end of the 30 days.