Relax and De-Stress With XB Stretch With Andrea Rogers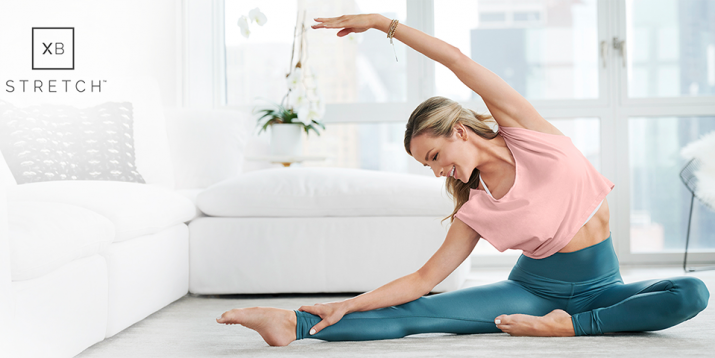 We all know the importance of stretching before and after our workouts to help prevent injury and speed up recovery.
But a daily stretch — whether or not it's in conjunction with a workout — is also a great way to help reduce the negative effects of stress and tension on our bodies.
Now, with XB Stretch, designed by Xtend Barre creator Andrea Rogers, BODi members have a quick and easy way to add stretching to their daily routines in as little as 5 to 15 minutes a day.
What Is XB Stretch?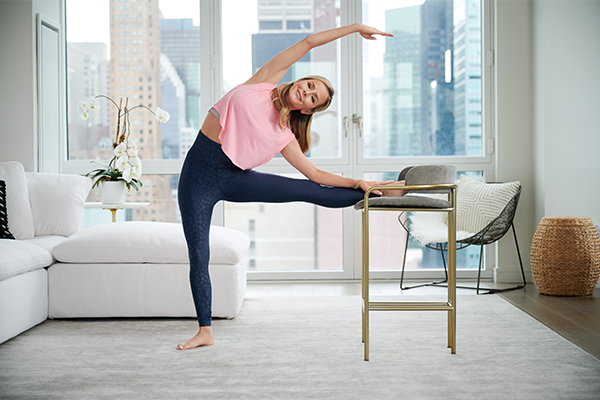 XB Stretch is a simple and effective way to feel good and move better every day.
It's a series of total-body stretches, while also offering some targeted stretching to address your specific needs or problem areas.
So whether you're feeling tight in the hips from sitting in your chair all day, carrying stress in your neck and shoulders, or you just need a moment to breathe and reconnect to your body, you'll find routines in XB Stretch that are right for you.
Whether or not you've ever taken an Xtend Barre or XB Pilates class with Andrea, you're going to love doing XB Stretch.
She provides all the practical and visual guidance you need, demonstrating every move in detail — right from her living room to yours.
All you need is a sturdy chair or other piece of furniture to lean on for support.
Why Should You Stretch?
First of all, it makes your body feel so good! It's also an incredible stress-reliever and a way to help avoid injury.
What's more, it helps improve posture and increase flexibility. Even a little bit of daily stretching can go a long way.
And with so many of us working from home these days — often all day at our computers — it's more important than ever to do restorative stretching.
The goal of XB Stretch is to help you feel more connected to your body, so you can move through your day with less pain, more energy, and increased confidence and awareness.
What Are the XB Stretch Routines?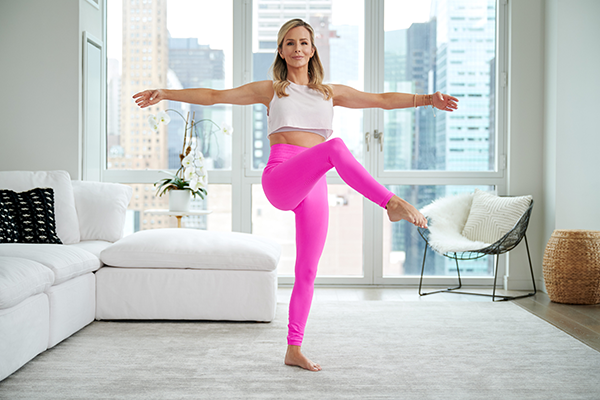 XB Stretch features eight, 15-minute total-body routines:
Realign helps soothe and release muscle tightness in your lower body.
Refresh is Andrea's go-to morning stretch — the perfect way to start your day.
Restore eases your body toward rest and helps promote a better night's sleep.
Mobility is a 15-minute body-opener that helps you feel longer and stronger.
Signature Stretch helps reset your mind and body while improving flexibility and balance.
Midday Move helps you reconnect with your body and feel good, at any time of the day.
Unwind lets you step away from your workday to relieve tension and de-stress.
Energize is designed to reawaken your mind and body and give you vitality throughout the day.
There are also five, 5-minute routines, each with a specific target area as the focus:
Hips & Glutes
Total Body Flexibility
Lower Body Flexibility
Lower Back
Upper Body Mobility
Who Should Do XB Stretch?
XB Stretch is the perfect choice for anyone who wants a simple, fast, and effective way to relieve stress, help combat aches, pains, and stiffness, improve posture, and increase flexibility.
You can do XB Stretch routines on your own or in combination with your current fitness program.
And if you're just getting started, XB Stretch is the perfect place to begin your fitness journey!
How Do I Get Started?
If you're already a BODi member, you can access XB Stretch routines via the mobile app or on the web.
If you're not a member, but would like to try out a sample XB Stretch workout or other free sample workouts from other BODi programs, sign up for a BODi account* today.
*A BODi membership is required to access the full programs.
Who Is Andrea Rogers?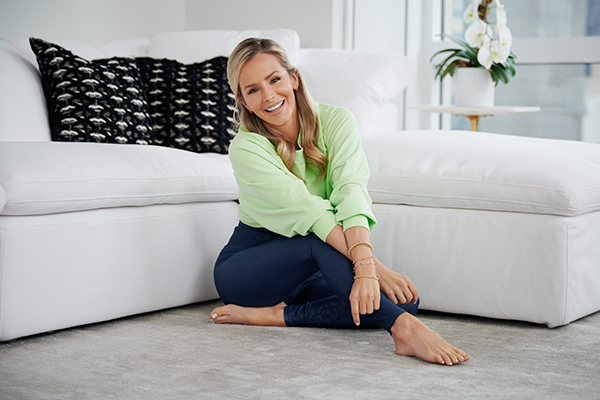 As a Pilates instructor and former professional dancer, Andrea Rogers created Xtend Barre by combining her two passions: movement and teaching.
Now, with more than 40 studios worldwide — as well as her smash hit Xtend Barre and XB Pilates programs on BODi — Andrea's teaching is more in demand than ever.