What Does It Really Mean to Have a Beachbody?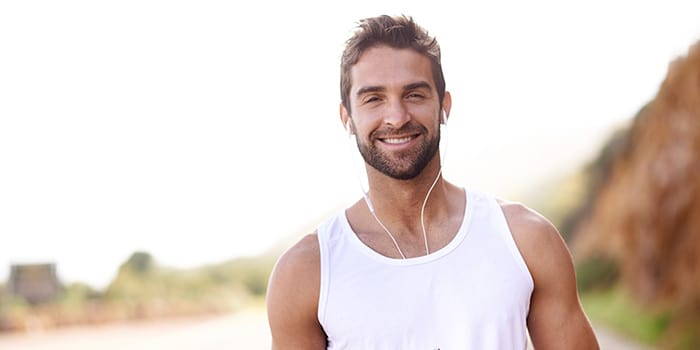 During Beachbody's annual Coach Summit, Beachbody co-founder and President Jon Congdon sat down with Dennis Ryan of AskMen.com. The result was a succinct, understated, and very important interview that became my favorite thing during the highlight-filled week. In this 10-minute interview, Jon discusses the history of Beachbody, why we do what we do, our role in the obesity epidemic, our goals as a company, and, essentially, gets to the heart of why I began working here in 2001 and don't plan to stop until they pry my cold, dead fingers off my dumbbells. Here are a few highlights:
• On what Beachbody really stands for: "It's not a literal meaning. It's more of a state of mind. It's not about having a hard body. It's about being happy with who [you] are."
• On the heart of the company: "If we're not giving people results, we're failing."
• On how our Coach Network got started: "Word of mouth has transcended marketing over the years." This is true. Many of our top coaches, who are incidentally millionaires, began doing what they do now by helping us on our Message Boards, for free, simply because they believed in what we were doing.
• On our role in solving the obesity epidemic: "I would love to say we're where we need to be, but we're not. We've done a lot but we're aiming high. Fourteen years in and it feels as though we're just getting started."
• On our customers: "Our success is directly tied to having success with our consumers…The feeling of accomplishment (from finishing one of our programs) propels them in other aspects of their lives. It's kind of unbelievable and a beautiful thing to watch."
• On the best advice to give someone who wants to make their life better: "I get that question a lot in regards to physical transformation. And, I get it a lot as an entrepreneur. The answer is basically the same. It's just to start."