How to Choose the Best Running Shoes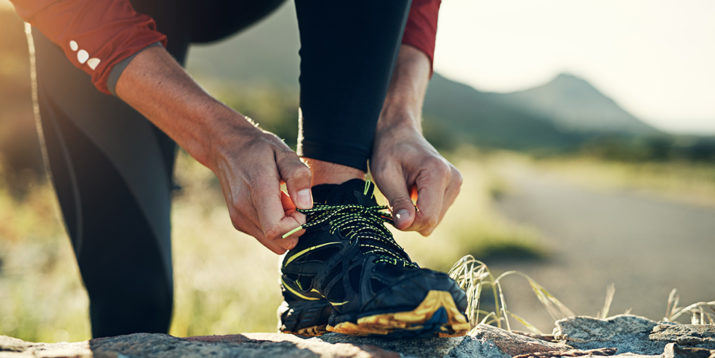 Whether you're just getting started with running or you're gearing up for 30 Day Breakaway, part of your prep should be getting the right shoes.
But how do you know what works for you? What are the best running shoes? And do they have to cost a lot?
"Definitely, it can feel overwhelming when you start to research shoes," says certified running coach and trainer Kourtney Thomas, CSCS.
She says the best approach is to go to a running store, where you can get fitted and have your stride checked.
But that's not always an option. In that case, suggests Thomas, "doing a bit of research before you buy could save you from frustration and even potential injuries."
The best running shoes will be the ones that feel most comfortable to you, but with so many options, finding your favorites can be tough at first.
Here's a quick guide to help you narrow down your choices.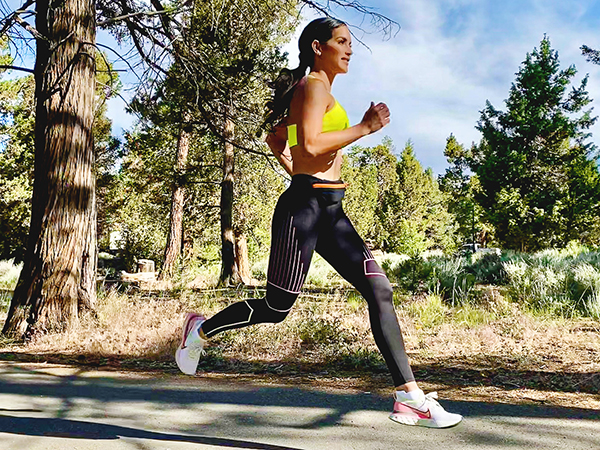 Why Do You Need Running Shoes?
Running shoes need to be comfortable, providing a balance between stability and cushioning to minimize the stress on your feet and joints during a run, explains Idalis Velazquez, BODi Super Trainer, creator of 30 Day Breakaway, and a track-and-field athlete.
The cushioning provided by your running shoes can make your runs more comfortable.
To pick the right shoes, try a bunch on, run around the store a few times, and buy the ones that feel most comfortable to you. Your body is very proficient at selecting the footwear that will benefit it most.
If you're doing 30 Day Breakaway, wear your running shoes for the runs, and do the strength portion in cross-training shoes or even barefoot, advises Velazquez.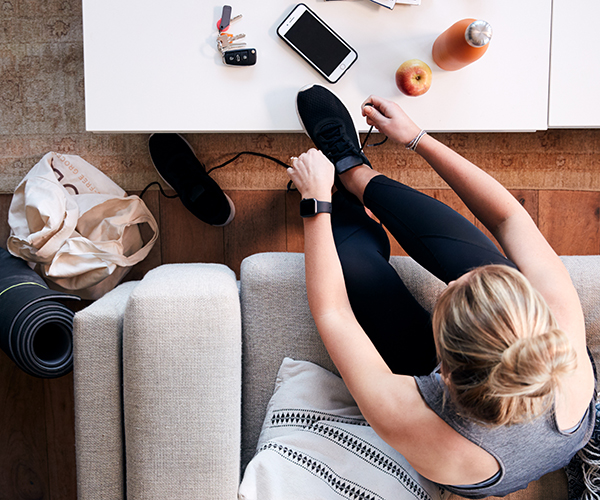 What Are The Best Running Shoes?
Now that you're ready to start shopping for the best running shoes, let's go into the factors to consider when comparing your options.
When you're working toward a time-oriented goal, like the 5k you'll do at the end of 30 Day Breakaway, you don't have time to be sidelined by sub-par shoes.
Cushioning
Many new runners start with shoes described as "neutral," which means they have a medium amount of cushioning.
If you know you prefer less cushioning, look for shoes with less of a heel drop, meaning less material between you and the ground and a flatter sole, says Thomas.
If you'd rather get a softer feel, opt for maximum cushioning.
As you run more, you'll be able to figure out whether you want more or less cushioning in your next pair of shoes.
In terms of specific brands that many runners consider their go-to choices, Thomas suggests:
Overall Fit
If you can go to a store (ideally, a specialty running store), then get your feet measured, Velazquez recommends. She says you may think you know your size, but your feet can change.
In general, running shoes should be a half size larger than your street shoes. Plus, different brands or models can vary drastically. She also recommends checking the fit of these features:
Ankle Collar: Does your heel slip? How does the padding interact with the bones on the side of your ankles? Does the curve on the back irritate your Achilles tendon?
Toebox: Look for a toebox that stays out of the way. It should allow your foot to flex and spread out naturally in both width and length — without binding or rubbing your toes.
Outsole: Opt for materials that provide traction and durability without adding excess weight or stiffness. Choose a footprint shape that matches yours and gives you the desired level of stability underfoot.
Heel Cushioning: You want a balance between cushioning, stability, and ground feel. Note whether the shoe touches down where you expect it to and rolls into the stride in a way that feels right.
Forefoot Cushioning: Pay attention to the shoe's responsiveness. You're looking for a balance between comfort and a firm push-off platform.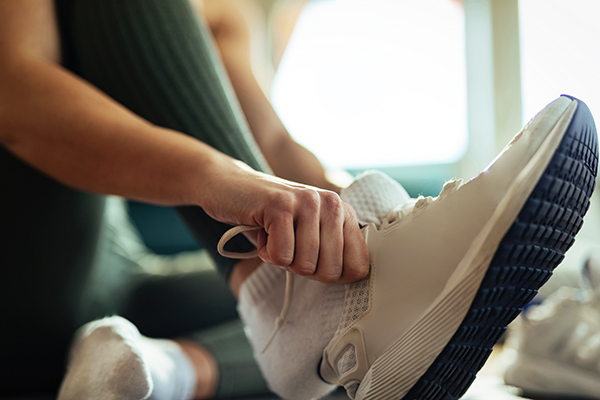 How They Feel
Try them on and see how they feel during a quick walk or jog. Are they comfortable? The best running shoes will be!
Velazquez says if they're not perfect now, try a different pair since they won't get better after you start running.
Also, notice whether the shoes make you feel wobbly or unsteady. This means you may not have the right midsole support. Finally, check to make sure you have a thumb's width of space between the end of your longest toe and the end of your shoe.
"Your heel shouldn't slip when you walk or jog, and your foot shouldn't be spilling over the edges of the shoe," says Velazquez.
When you do buy them, make a note in your training log, she adds. Replace your shoes every 300 to 500 miles.
With the best running shoes for your feet secured, now you can think about where they'll take you.
Now you're ready for 30 Day Breakaway, with Velazquez as your trainer. She'll lead you through fast and effective resistance workouts, followed by run training. In 30 days, you — and your perfect shoes — could be running a 5k!