How a Group Can Help You Get Results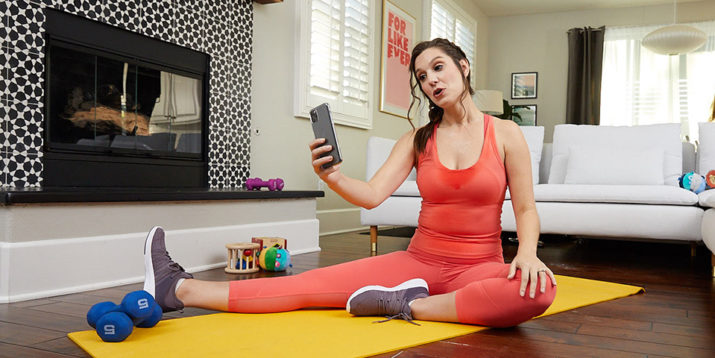 Truth time, people: How many times have you gotten as far as putting on workout clothes, and then thought to yourself, "Ugh. I don't feel like working out," — and didn't?
We've all been there, and we've all made the same excuses: don't feel like it, don't want to, not in the mood, too tired, too busy, too hungry.
That's when you probably think, "I need someone to make me work out and eat healthy."
But let's get real: No one can really make you work out and eat healthy if you don't want to or don't know how to.
So what's the solution? How can you get motivated, stay motivated, and stick to your health and fitness plan?
Enter the Team Beachbody Coach and Groups.
Your Coach is someone who can get you motivated, stay motivated, and stick to your health and fitness plan with support, one-on-one guidance, and accountability.
Another way your Coach can help you achieve success is through Groups: A group made up of like-minded people who are all committed to getting healthy and fit.
Studies show that people who participated in weight-loss programs that included social support to hold them accountable were more likely to succeed than those going at it alone.
In addition to motivating each other, group members can help you overcome obstacles because they know exactly what you're going through!
Read on to see how having a Team Beachbody Coach helped these people "write" their own success stories.
Pro tip: Learn more about Team Beachbody Coaches and how to become one.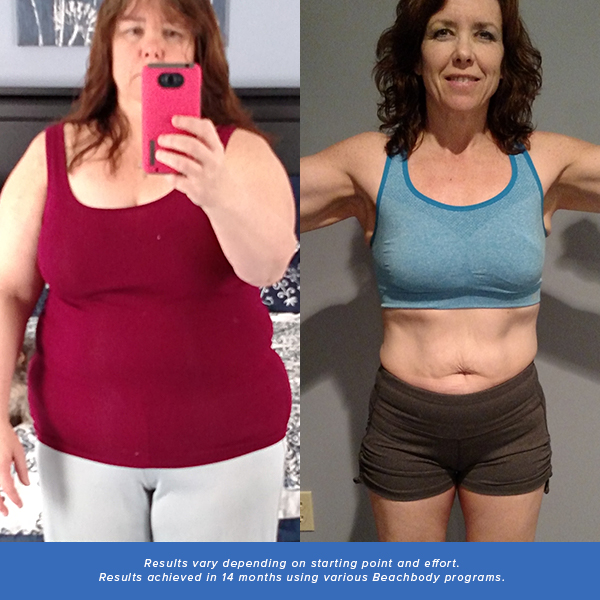 Erin B. Lost 83 Pounds
"Having been overweight for years, I had made the decision many times to lose it, with either little or no success. I'd ordered plans, products, kits, you name it, but didn't stick with it.
But committing to the 21 Day Fix Challenge Pack was different. It not only gave me a workable plan, it gave me the support and accountability I needed to succeed. My Coach looped me into her Group, and without that, I may have continued the pattern of procrastination and lukewarm commitment," says Erin.
By working with her Coach, Erin was able to lose 83 pounds in 14 months with multiple Beachbody programs.
"Knowing that we were all doing the same workouts each day kept me accountable, and the group gave me the encouragement to keep going and improving as I progressed through the program!"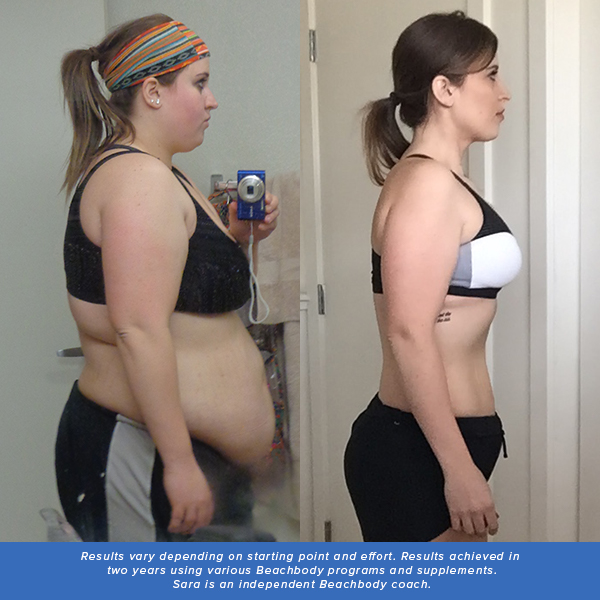 Sara H. Lost 107 Pounds
"Throughout my entire weight-loss journey with Beachbody, I have been in many Groups. Being in Groups not only motivated me but held me accountable by making sure I posted my daily Shakeology and workouts.
Seeing ladies of all backgrounds, shapes, and sizes conquer their fitness goals was truly inspiring to me and made me want to keep improving myself," says Sara.
With the encouragement of her Coach and Groups, Sara lost 107 pounds and 40 inches in two years using multiple Beachbody programs and Beachbody supplements.
"Groups are also a perfect way to communicate with other people as well as being able to post and share recipes. I definitely would not be anywhere near where I am today without my involvement in Groups.
My Coach is never pushy when it comes to promoting programs and products, and I never feel like she judges me or thinks negatively about me at all. She is always the first one to congratulate me, and she even sends me cards and gifts from states away when I hit my weight-loss milestones."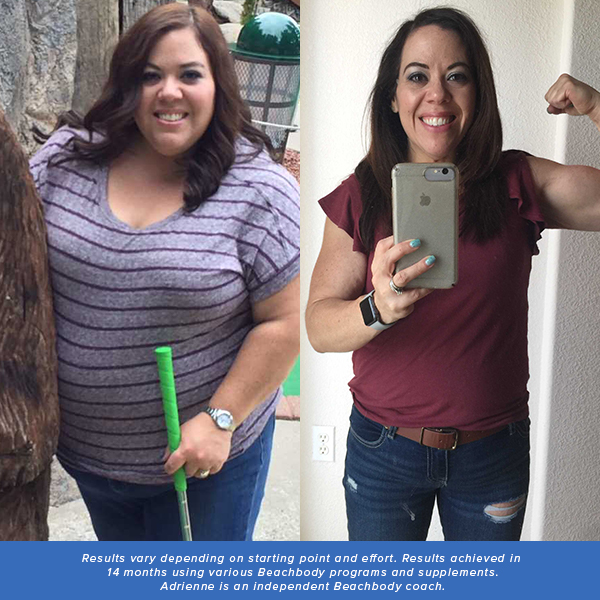 Adrienne B. Lost 108 Pounds
"I felt encouraged by my Coach and the Groups. Some days I messed up, but I was encouraged to keep going. I was also praised and told how my story was inspiring. To me, this was huge," says Adrienne.
She ended up losing 108 pounds and 87 inches in 14 months with multiple Beachbody programs and Beachbody supplements.
"The sense of community and the friends I have made while working on my goals are priceless to me. To have a solid group of people working toward the same goal really helped me stay on track," she says.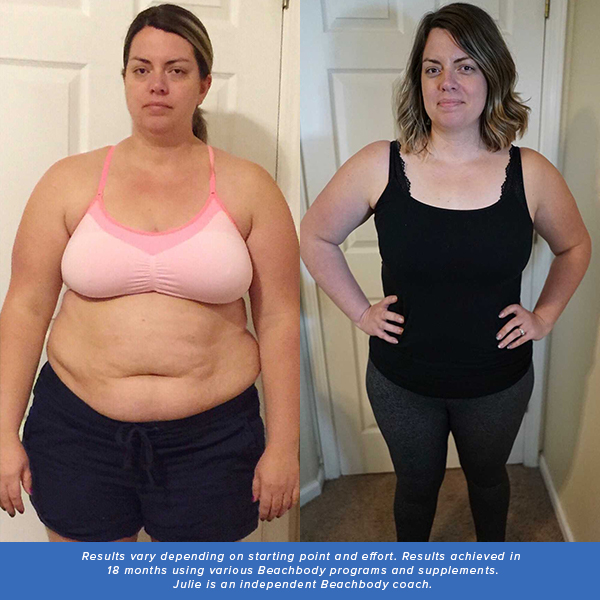 Julie C. Lost 60 Pounds
"My Group played a big role in my success. There were days when I was tired or sore and did not want to work out. But I knew the girls in my group were counting on me and it really pushed me forward," says Julie.
She lost 60 pounds and 36 inches in 18 months with multiple Beachbody programs and Beachbody supplements!
"I never realized how much community and support affected your results. But these girls are like my family now. We are accomplishing so much together!
My Coach has been amazing. She has been my listening ear when I was feeling down or like I wasn't making progress. She was there to give me tough love when I dropped the ball. She has been the very best Coach and best friend anyone can have. Hands down she is the best, and I would not be here without her."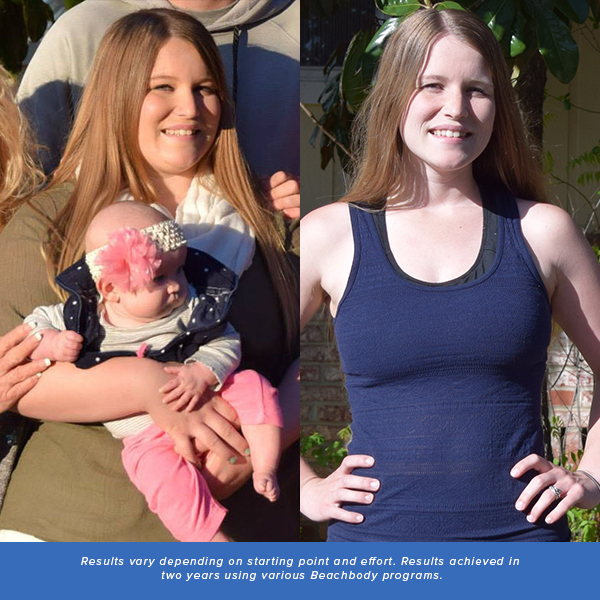 Hollie V. Lost 85 Pounds
"My Coach helped me better understand my meal plan and encouraged me to follow through on the program. It helped me a lot to have someone I felt accountable to!
With the help of her Coach, Hollie lost 85 pounds and 15 inches in two years with 21 Day Fix and 21 Day Fix EXTREME.
"Beachbody On Demand made it easy to access my program from anywhere, and I didn't have to keep track of a bunch of discs, which was a huge plus!"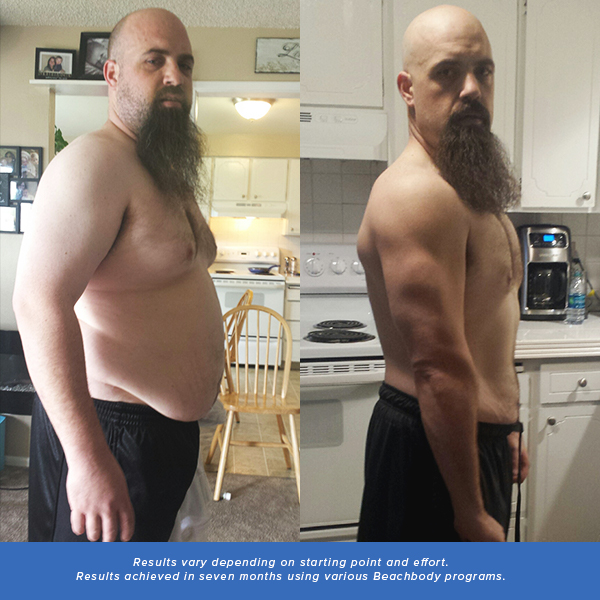 Bryan H. Lost 68 Pounds
By working with his Coach, Bryan achieved amazing results: He lost 68 pounds and 36 inches in seven months with multiple Beachbody programs.
"Participating in Groups helped me set reasonable goals, and the other members would help keep me on track. I would keep in contact a few times a week, and if I took longer than normal to respond, I would get a personal message to get back on point.
"My Coach would push me when I needed it and the biggest thing was she helped me change my bad eating habits and portion control," says Bryan.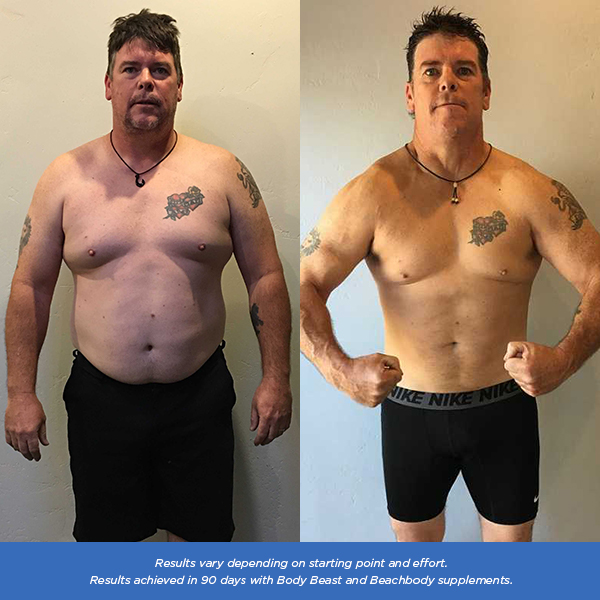 Don M. Lost 51 Pounds
"The Group that my team is part of is incredible. The activity of so many members looking to improve their lives is motivational in itself. It was very easy to stay accountable because every day someone would check in with me to see if I was being the best I can be," says Don.
After just one round of Body Beast and using Beachbody supplements, Don lost 51 pounds and 12 inches in 90 days.
"I can't put into words what my Coach has done for me. She's selflessly there every day to support me, answer questions at all times of the day and night, and lead our Group."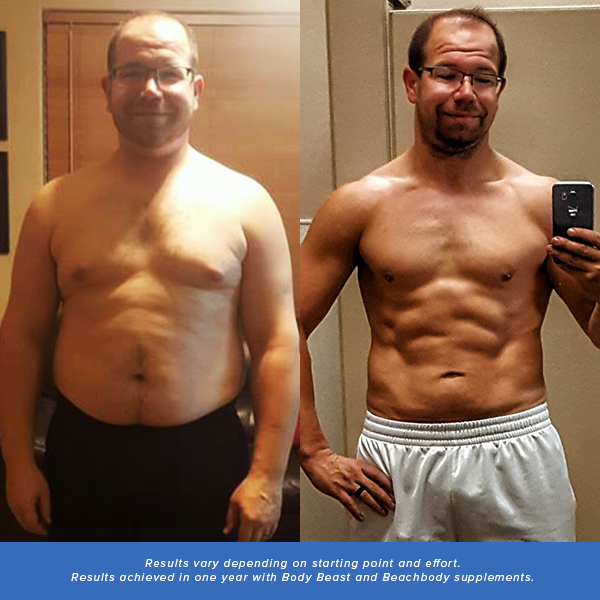 Bradley W. Lost 40 Pounds
With four rounds of Body Beast, Beachbody supplements, and the support from his Coach, Bradley lost 40 pounds and 22 inches in one year.
"My Group was run by a strong Coach that kept a positive community focused on peer support. I would not have found the success that I had without my Coach. She was there for me every step of the way, pushing me to stick to the plan and listening when I needed support."
The Bottom Line
If you don't already have a Coach and are ready to take control of your health and fitness, join Beachbody On Demand and get your own Coach to help you on your journey.
You get a free Team Beachbody Coach with your purchase of a Beachbody Challenge Pack, which includes a full year of workouts on Beachbody On Demand.
There are dozens of programs to choose from, so you can jump into any Group you like, and easily move on to another once you're done.
The Challenge Pack also includes Shakeology — our superfood protein shake — to get your healthy eating on track.
Set yourself up for success and start now!
---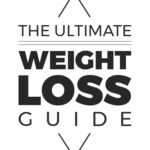 Chapter 3: How to Make Weight Loss Easier
The Best Strategies to Help You Lose Weight    |     Meal Plan for Weight Loss
---