Tony Horton's Open-Faced Egg Sandwich Recipe
Tony and Shawna show you how to make his all-time favorite breakfast, the open-faced egg sandwich, or as he likes to call it, the "Nomelette." This sandwich with fresh veggies and avocado is healthy enough to enjoy for breakfast, lunch, or dinner. Bon appétit!
See below the video for the full recipe.
Tony Horton's Open-Faced Egg Sandwich:
Total Time: 57 min.
Prep Time: 15 min.
Cooking Time: 42 min.
Yield: 2 servings
Ingredients:
4 tsp. olive oil, divided use
½ red onion, cut in half, thinly sliced
1 medium red bell pepper, thinly sliced
4 to 5 cloves garlic, chopped
8 Roma tomatoes (or whole tomatoes), chopped
¼ cup cooking sherry
2 tsp. balsamic vinegar
3 large eggs
2 slices low-sodium sprouted whole grain bread
Sea salt (or Himalayan salt) and ground black pepper (to taste; optional)
½ medium avocado, sliced
Preparation:
1. Heat 2 tsp. oil in medium saucepan over medium-high heat.
2. Add onion and bell pepper; cook, stirring frequently, for 4 to 5 minutes, or until onion is translucent.
3. Add garlic and tomatoes; cook, stirring frequently, for 1 minute.
4. Add sherry and vinegar. Mix well; cook over medium-low heat, stirring occasionally, for 25 to 30 minutes. Set aside.
5. Heat remaining 2 tsp. oil in medium nonstick skillet over medium-low heat.
6. Add eggs; cook, for 4 to 6 minutes, turning once, or until desired doneness.
7. Place a slice of toast on each serving plate. Top evenly with eggs. Top each with 1 scoop (one-sixth) onion mixture. Season with salt and pepper, if desired.
8. Top evenly with avocado; serve immediately.
Tip: Use the remaining two-thirds of onion mixture over eggs, in a pita for a sandwich, on a pizza, or with marinara sauce over whole grain pasta.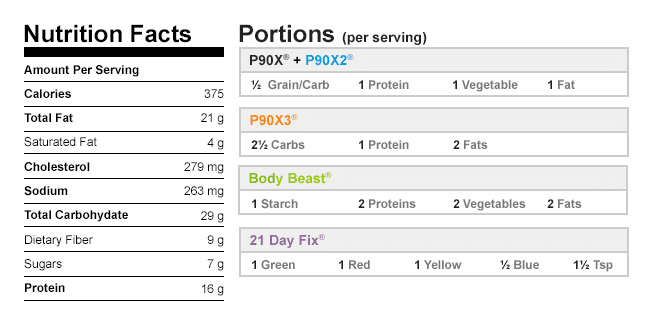 If you have questions about the portions, please click here to post a question in our forums so our experts can help. Please include a link to the recipe you're asking about.
Click here to subscribe to his channel and see more of his videos!