8 Summer Skin-Care Tips to Keep You Glowing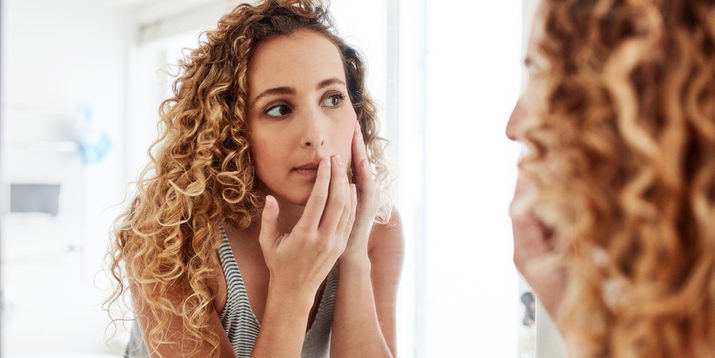 You might notice your usual skin-care routine isn't doing the trick when summer rolls around.
As the weather changes, your skin-care routine will likely need to change, too.
Your usual moisturizer might feel too heavy for the humid weather. You might get breakouts from being sweaty.
And if you're spending more time outdoors, you'll need to make sure your SPF routine can keep up.
Here are 8 simple changes you can make to your summer skin-care routine so your skin looks fresh and flawless all summer long.
1. Switch Up Your Cleanser
"If you're spending time outdoors, hanging out at the beach, exercising more, or living in a high-humidity, super-hot area, you will start to notice that your skin may require a stronger cleanser to remove the excess oils and sunscreen," says Tsippora Shainhouse, FAAD, a board-certified dermatologist in private practice in Beverly Hills, California.
Shainhouse suggests switching to a gel cleanser to help unclog your pores and dissolve any greasy build-up.
And if you're prone to breakouts, look for products with salicylic acid, charcoal, or sulfur.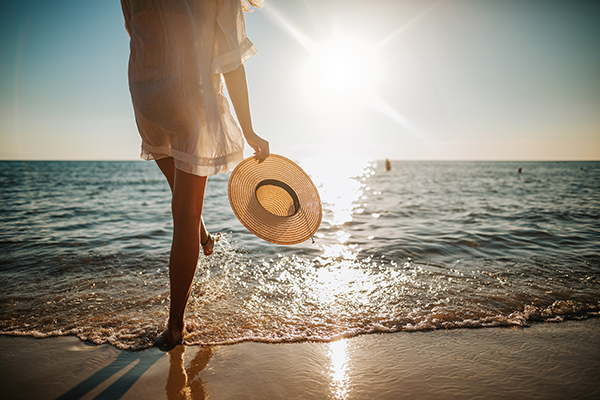 2. Wear SPF Every Day
Protecting your skin from UV rays is a year-round job, but it's especially important during the summer months — so make sure SPF is part of your summer self-care routine.
Try to get into the habit of wearing sunscreen, sunglasses, and a hat whenever you're exposed to the sun, Shainhouse says — even if it's just for 15 minutes.
For everyday use, Shainhouse recommends an oil-free, broad-spectrum sunscreen with SPF 30 or higher. If you know you'll be outside the entire day, look for a water-resistant, sweat-resistant sunscreen for extra protection against sunburn.
Don't forget to protect easy-to-miss areas like your feet, ears, and scalp.
And make sure you let your sunscreen dry before applying anything on top, like foundation or powder.
3. Switch to a Lighter Moisturizer
The extra moisture in the air during the summer means you may not need a thick topical moisturizer to hydrate your skin. Consider switching to a lighter lotion or a serum instead of a cream.
"Look for hydrating ingredients like hyaluronic acid, aloe, or glycerin, which add a natural dewiness to your complexion without looking heavy, shiny, or greasy," Shainhouse says.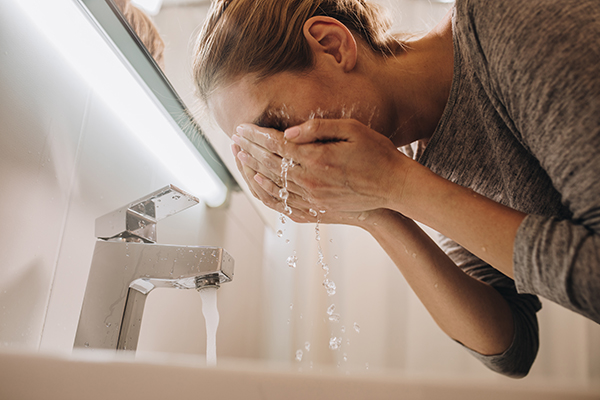 4. Exfoliate in Moderation
"Mild exfoliation will remove dead, dull skin cells from the skin surface, leaving skin more radiant," Shainhouse says.
But over-exfoliating can damage your skin's protective barrier, so Shainhouse recommends exfoliating once or twice a week and avoiding products that contain rough pieces like shells, nuts, or microbeads, which may create tiny tears in your skin.
"Look for products with salts and sugars or enzymatic scrubs with fruit acids, such as papaya, pumpkin, or pineapple," she says.
5. Stay Cool and Hydrated
Too much time in the sun (or the pool, or the air-conditioning) may make your skin feel dry and irritated.
"Try your best to keep your internal temperature cool, which will translate to less flushed, sweaty, and uncomfortable skin," says Rachel Nazarian, FAAD and board-certified dermatologist.
You can do that by staying inside when the sun is at its strongest and by hydrating more often, she adds.
A good goal is to drink half your body weight (in pounds) in ounces of water each day.
However, you should increase that amount if you're exercising or if you live somewhere with intense heat.
6. Don't Ignore Your Body
Summer skin care isn't just about your face — the rest of your body can benefit from an updated skin-care routine too.
"Look for products with salicylic acid or benzoyl peroxide to wash areas of the body with a higher density of oil and sweat glands, like the chest and back," Nazarian says.
You may also want to use a gentle exfoliating cleanser on your body in the summertime.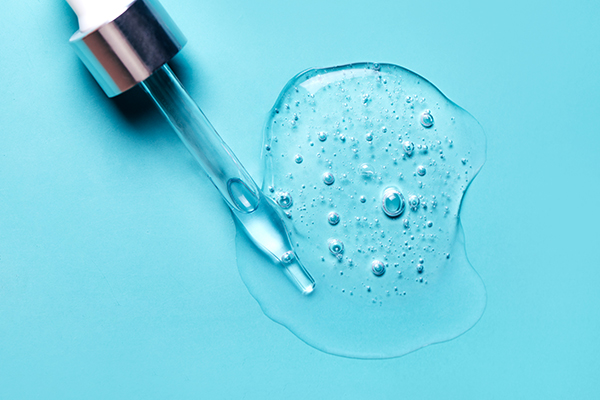 7. Use Antioxidant Serums
Though antioxidant serums are beneficial year-round, they're especially helpful in the summer when UV rays are stronger, says Shainhouse.
Research suggests products with antioxidants may help protect skin against sun damage.
Shainhouse recommends applying an antioxidant serum in the morning — after cleansing, and before putting on your sunscreen.
Look for ingredients like vitamin C, resveratrol, ferulic acid, and green tea.
8. Change Up Your Makeup
If sweat and sunscreen are causing your makeup to smudge or turn cakey, Shainhouse suggests swapping your liquid foundation for a tinted moisturizer or CC cream.
Mineral powder foundations can also help absorb the oil on your face without clogging your pores.
Look for one that has SPF "so you can prevent sunburn while preserving your makeup," Shainhouse adds.