See What's in a Super Trainer's Gym Bag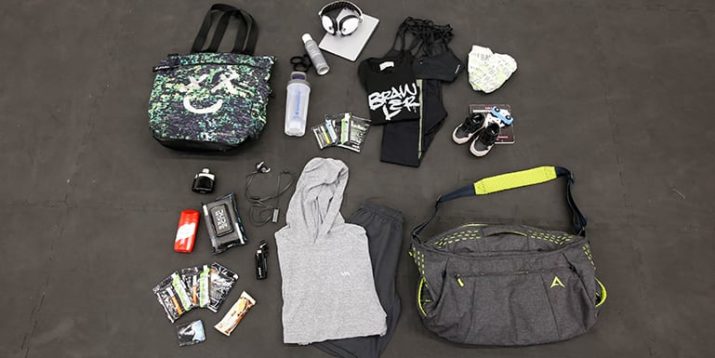 The last thing you want to be lugging around is an overstuffed gym bag, only to find out that you filled it with stuff you don't really need and none of the things that you do need. Hello, #fitnessfail.
We asked CORE DE FORCE creators Joel Freeman and Jericho McMatthews what essentials to pack in a gym bag. After all, who would know better than the pros?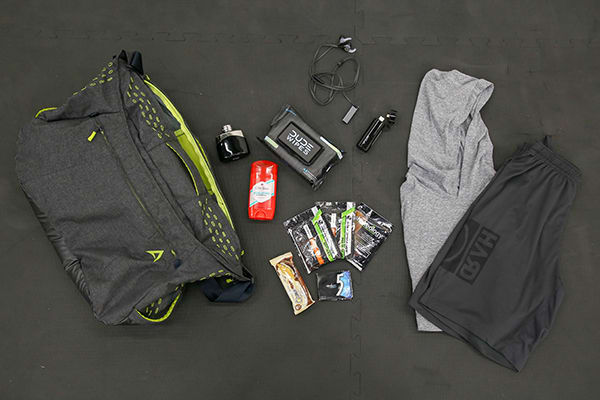 What's in Joel's Gym Bag
Extra workout clothes: Because I'm always ready for another workout!
Deodorant and cologne: Besides working out all the time, I have a phobia of smelling bad, so I apply deodorant and cologne throughout the day.
DUDE Wipes: Tough enough for dudes, these face and body wipes are great for keeping clean when you're on-the-go.
Shakeology packets and protein bars: Because everyone knows what happens when I get hangry.
Gum: I'm scared of being stinky, scared of having bad breath.
External battery charger: It's always nice to be able to stay connected without having to look for an outlet.
iPod shuffle stick: My old-school iPod shuffle, with old-school heavy metal and rock lifting music.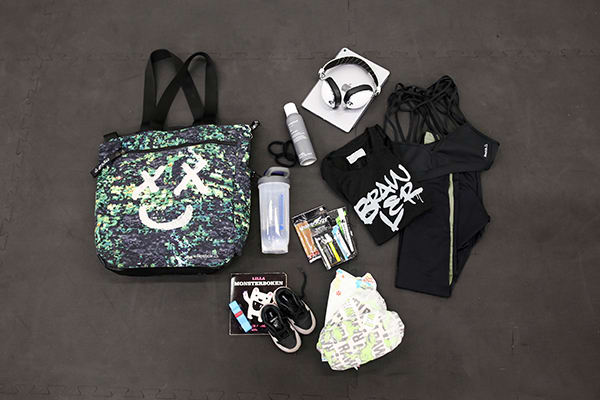 What's in Jericho's Gym Bag
Water bottle/shaker: These are essential to staying hydrated when I'm on-the-go!
Industrial-strength hair ties: I've got a LOT of hair to wrangle! I always have at least three extra hair ties with me wherever I go. (Check out a few of Jericho's kick-ass cardio hairstyles.) 
iPad or Macbook Pro: So I can get work done and also stream workouts wherever I am! (Like CORE DE FORCE, ahem.)
Diapers, wipes, toys, and books: I'm a busy mom and many days my workout bag doubles as my diaper bag. If I'm away working and Bex isn't with me, I always love finding little reminders of him in my bag (like a tiny sock or shoe)!
Extra workout clothes: On week days, I LIVE in workout gear. I wake up, work out, shower, and put on more workout gear. It's super comfy and I'm ready to go if I'm off to teach a class or sweat again!
Dry shampoo: Because who has time to wash and style their hair every day? LOL. (Check out our picks for the best dry shampoos on the market.)
Shakeology and Beachbody Performance packets: These are always in my bag so I can stay fueled up when I'm out and about!
Neutrogena makeup remover wipes: Super handy for touch ups when I don't have time to wash my face.
Headphones: Gotta have tunes for my workouts!