Running Vests to Complete Your Workout Wardrobe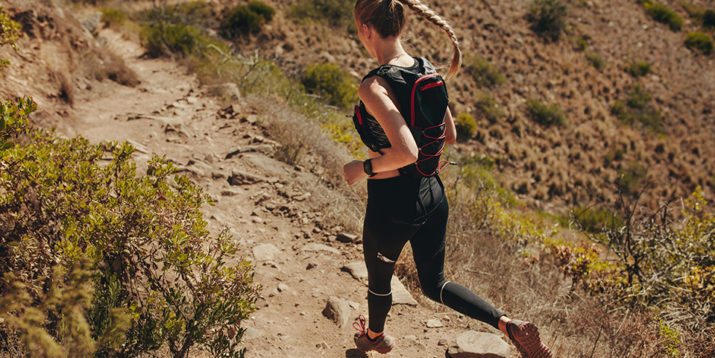 You never leave for your chilly morning run without your hat, gloves, and running sneakers.
But have you ever considered adding a running vest to your workout wardrobe for added versatility?
Whether you're sporting a running vest to keep you warm, add weight, or keep you safe in low light conditions, there's a vest to suit your needs.
What Are Running Vests?
Running vests can serve a number of purposes. There are running vests to reflect light at night, hydration vests, weighted vests, and insulated vests to keep you warm.
"A running vest can be utilized as a resistance training tool, adding weight to a person and essentially helping them to increase their force production as they workout/run," says Hannah Daugherty, Certified Personal Trainer, NASM, ACE. "A running vest can also help to increase cardiovascular endurance since the extra weight makes you work harder as you run."
The purpose of running with a hydration vest is to carry fluid and nutrition during a run, says Todd Buckingham, Ph.D., an Exercise Physiologist and world champion triathlete.
"In long-distance running where food and fluid are not always available, carrying your own food and fluid is necessary," he adds.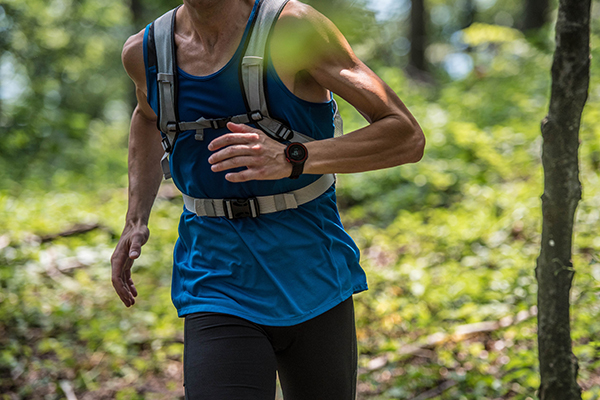 What to Look for in a Running Vest
Buckingham says the key to choosing the perfect running vest is to find the right fit so that it doesn't constrict your breathing or movement.
For hydration vests, identify what type of pack suits your optimal comfort.
"Do you want a bladder that sits on your back, bottles that sit in pouches on the front of the vest, or both?" asks Buckingham.
"Be sure that the vest you pick fits your body tightly, feeling secure around your torso. You also want to make sure you find a vest that you can add weight to incrementally, not adding more than 10% of your own body weight," adds Daugherty.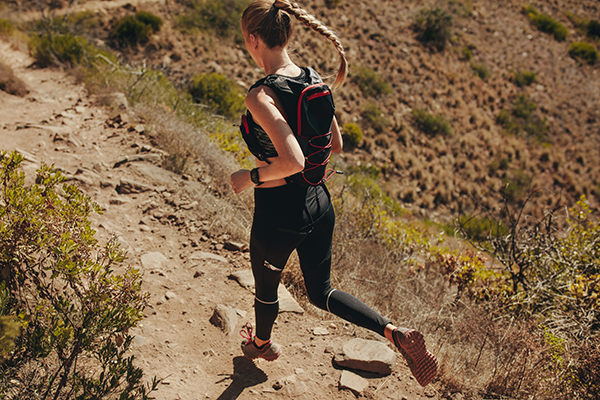 1. Down For It All Vest
Lululemon's running vest offers zoned insulation made with 700-fill-power goose down that holds warmth for those chillier days. Plus, it's water-resistant, wind-resistant, and has deep side pockets for storage.
Get it at Lululemon.
2. RUNFastAdjustable Weighted Running Vest
Add resistance to your workout with this weighted running vest. With pocket options for up to 140 lbs of added weight, this vest is an Amazon favorite with almost 2,000 positive reviews.
Customers love that the straps keep weights secure without feeling constricted.
Get it on Amazon.
3. TRIWONDER Hydration Vest
This running hydration vest has 5.5L of water capacity and is made with 100% BPA free, food-grade hydration bladders. Hydration vests give you easy access to fluids while hiking, running, backpacking, mountain biking, cycling, or any other activity!
Get it on Amazon.
4. FREEMOVE Reflective Vest Running Vest
Stay safe running at night with a reflective running vest! This lightweight vest is visible from 750 feet or more, with 360º coverage in all weather conditions.
It also has a zippered pocket, fully adjustable velcro, and comes in six different sizes.
Get it on Amazon.
5. Whisper Metallic Velvet Vest
Stay chic, warm, and comfy in this metallic running vest that adds flair to any outfit. It's made with Lightweight 3M™ Recycled Thinsulate insulation and a high collar to keep you extra warm without feeling too bulky or constrained.
Get it at Athleta.
6. Vail Puffer Vest
This running vest for men features a down-fill, quilted design, with full-zip closure and zip side pockets. It's perfect for layering and flatters any body type.
Get it at Alo.
7. Women's ColdGear® Reactor Run Vest
This running vest features stretch-woven fabric and UA Storm technology, which repels water for those rainy running days.
ColdGear® Reactor intelligent insulation keeps you protected from the elements, and the dropped back hem provides additional coverage.
Get it at Under Armour.
8. TETON Sports TrailRunner Hydration Pack
This unisex two-liter hydration pack is super compact and durable. It features a kink-free sip tube, and push-lock cushioned bite valve, as well as a large opening for ice and easy cleaning.
It's also an Amazon favorite, with over 2,000 positive reviews!
Get it on Amazon.
9. Adidas Prime COLD.RDY Down Vest
The luxury, water-resistant Adidas Prime COLD.RDY Down Vest features goose down baffle design, which keeps the cold out and the heat in.
Add the overlay cross-body bag accessory for added style or even on its own!
Get it at Adidas.
10. RitFit Adjustable Weighted Vest With Neoprene Fabric for Men & Women
Ritfit unisex weighted vests make your body-weight exercises even more effective. They're also perfect for walking, distance running, squat or speed, agility and quickness, and the integrated reflector ensures your safety in low light conditions!
Get it on Amazon.