Pomegranate and Prosecco Spritzer
There's no need to get complicated to create a refreshing, mouthwatering mixed drink; sometimes simple is best, like this Pomegranate and Prosecco Spritzer. Two ingredients and you're done, leaving you more time for socializing instead of drink mixing.
Pomegranates peak in winter, so you should be able to find them in the produce section of your local supermarket. But if pomegranates aren't your thing, you can use cranberry juice as a sweet, yet tart substitution. Prosecco is an Italian sparkling wine that's lighter and slightly sweeter than champagne, and the perfect complement to fruit juices.
Toss in a sprinkling of fresh pomegranate seeds and you've got a festive, Instagram-ready cocktail. If you're feeling extra fancy, freeze a tray of mixed berry ice cubes for even more flavor and flair.
Pro Tip: If you use cranberry juice, garnish with a few fresh (or frozen) cranberries.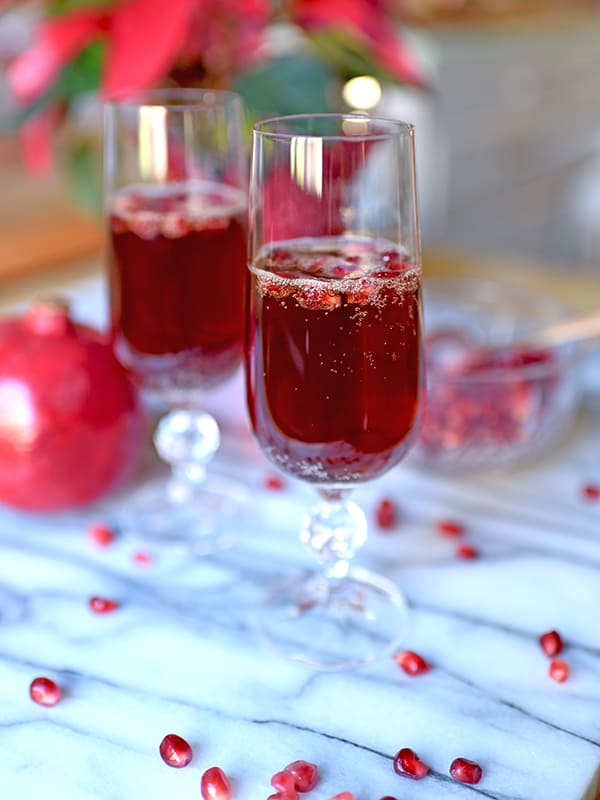 Pomegranate and Prosecco Spritzer
Prep Time 10 mins
Cook Time 0 mins
Total Time 10 mins
Ingredients
1½ fl. oz. unsweetened pomegranate (or cranberry) juice, chilled
4 fl. oz. prosecco , chilled
Fresh pomegranate seeds (arils) (for garnish; optional)
Instructions
Place pomegranate juice and prosecco in a champagne flute; mix gently to blend.

Garnish drink with pomegranate seeds if desired.
Nutritional Information (per serving):
Calories: 95
Total Fat: 0 g
Saturated Fat: 0 g
Cholesterol: 0 mg
Sodium: 9 mg
Carbohydrates: 6 g
Fiber: o g
Sugars: 5 g
Protein: 0 g
P90X/X2 Portions
No alcohol for you!
P90X3 Portions
No alcohol for you!
Body Beast Portions
No alcohol for you!
Containers
1 Yellow