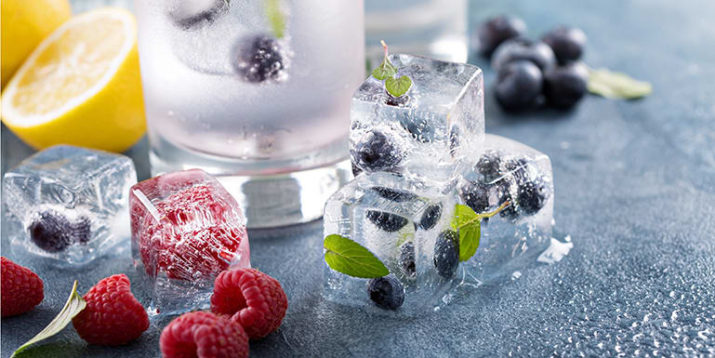 Kick your beverages up a notch with these beautiful and tasty ice cubes. (They're ridiculously easy to make, but we won't tell.)
You can use any fruit that's in season, use a whole berry or just slices — the world is your ice cube. Add these frozen beauties to your water bottle, drop them in a Red Wine Ginger Berry  Cocktail, or any other fruity adult beverage.
Pro tip: You can do a lot more than freeze water in your ice cube trays. Got leftover pesto or minced garlic? Dump the extra in a tray and boom: ready-to-use portions you can thaw or drop into your next batch of soup or stew.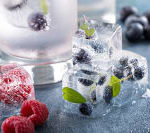 Mixed Berry Ice Cubes
Prep Time 6 hrs 10 mins
Cook Time 0 mins
Total Time 6 hrs 10 mins
Servings 16 servings, about 2 ice cubes each
Ingredients
1½ cups fresh blackberries (or blueberries)
2 cups fresh raspberries (or sliced strawberries)
2 to 3 ice cube trays
Water
Instructions
Place 1 blackberry and 2 raspberries into each ice cube section of an ice cube tray.

Add water to fill. Freeze for up to 6 hours, or until hard.
Nutritional Information (per serving):
Calories: 14
Total Fat: 2 g
Saturated Fat: 0 g
Cholesterol: 0 mg
Sodium: 1 mg
Carbohydrates: 3 g
Fiber: 2 g
Sugars: 1 g
Protein: 0 g
P90X/X2 Portions
Free
P90X3 Portions
Free
Body Beast Portions
Free
Containers
Free