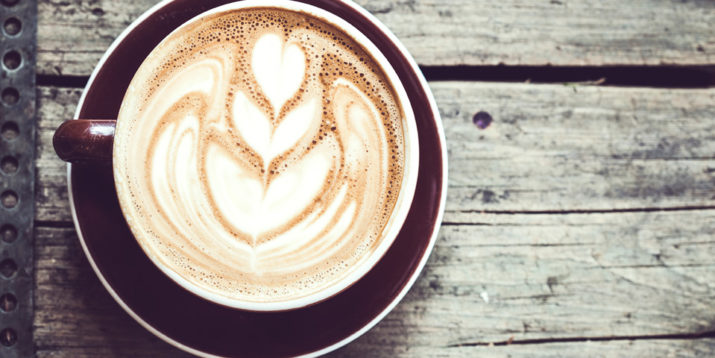 Like clockwork, as the weather gets colder and the days get shorter, my morning beverage changes.
Instead of a cup of coffee or green tea, I start craving warm, flavorful drinks that can satisfy my sweet tooth.
And while I love a pumpkin spice latte as much as the next person, the real cozy season standout for me is a peppermint mocha.
It pairs classic coffee or espresso with chocolate and peppermint, making for a rich, delectable drink.
The only downside is that most peppermint mochas are high in calories and processed sugars, making them ideal for special occasions but not so great for everyday indulgence.
Fortunately, you can make your own peppermint mocha at home with a few easy ingredient swaps.
How to Make a Peppermint Mocha at Home
There are five components of a peppermint mocha: coffee, milk, sweetener, chocolate flavoring, and peppermint flavoring.
As long as you have those ingredients in some form, you can easily make your own version of the drink, says Amy Gorin, M.S., R.D.N., a plant-based registered dietitian in the New York City area.
Switching the traditional sweeteners and flavorings is a good way to cut calories and eliminate highly processed sugars.
Gorin suggests using unsweetened cocoa powder and peppermint extract.
"Then add just a little simple syrup as a sweetener," she says.
Think: pure maple syrup, honey, stevia, or monk fruit. Maple syrup and honey do still contain calories and sugar, but stevia and monkfruit are generally 0 kcal and 0g sugar sweeteners.
On the other hand, if you have a dairy allergy or just want to reduce your dairy intake, you can use unsweetened plant milk.
Almond milk is a great go-to, but oat milk has a particularly nice foamy consistency.
"Although whipped cream is admittedly delicious," Gorin says, "there are lighter whipped topping options out there that will help you save on calories."
Try our version of coconut whipped cream or pour extra foam in your drink in lieu of whipped cream.
There are other variations you can make to the beverage, too.
If you want a peppermint mocha sans coffee, just skip the espresso and double your milk serving, Gorin says. "Or add a drop of peppermint extract to hot chocolate for a similar flavor," she says.
If you're using a store-bought packet of hot chocolate, be aware that most of them contain added sugar, but you can find hot chocolate brands that have no sugar added.
And if you don't love peppermint, try using cinnamon and orange zest instead.
You'll still get chocolate-y coffee enhanced by warm winter spices, with a bonus dash of seasonal citrus.
To make your peppermint mocha more appropriate for fall, try swapping the peppermint extract for a teaspoon of pumpkin spice or nutmeg.
You could also nix the peppermint and use a chai tea base instead of espresso for a yummy chai mocha.
But your options don't end there — if you still want that coffee-chocolate combo in the warmer months, Gorin suggests blending frozen banana and Greek yogurt with your mocha base. "It's delicious and so fueling that you can have it for breakfast," she says.
Ready to make your mornings that much better? Try our recipe below for a healthy, decadent, and naturally sweet peppermint mocha.
Don't have Shakeology yet? Get all of the Shakeology flavors here!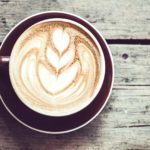 Peppermint Mocha Latte
Come the holiday season, I love peppermint mocha lattes. But they're not exactly low in calories, so here's a healthier version!
Prep Time 5 mins
Cook Time 5 mins
Total Time 10 mins
Servings 1 Serving
Calories 120 kcal
Ingredients
½ cup reduced-fat (2%) milk (or unsweetened almond milk)
2 Tbsp. unsweetened cocoa powder
½ tsp. raw honey* (optional)
¼ tsp. pure peppermint extract
1 cup brewed black coffee (or 1 shot espresso)
1 fresh mint leaf (for garnish; optional)
Instructions
Bring milk, cocoa powder, and honey (if desired) to a boil in medium saucepan over medium heat, stirring occasionally.

Remove from heat; mix vigorously with a whisk until frothy.


Pour coffee into a large serving mug; top with milk mixture.


Garnish with mint leaf if desired.

Recipe Notes
*Do not feed honey to children younger than one year.
Nutrition Facts
Peppermint Mocha Latte
Amount Per Serving (1 serving)
Calories 120 Calories from Fat 27
% Daily Value*
Fat 3g5%
Saturated Fat 2g13%
Cholesterol 10mg3%
Sodium 62mg3%
Carbohydrates 15g5%
Fiber 2g8%
Sugar 9g10%
Protein 6g12%
* Percent Daily Values are based on a 2000 calorie diet.
Container Equivalents
1 Yellow
½ tsp.
2B Mindset Plate It!
Enjoy as an occasional treat. Be sure to track it.
Here's the nutrition details for the vegan version:
Nutritional Information (per serving):
Calories: 82
Total Fat: 3 g
Saturated Fat: 0 g
Cholesterol: 0 mg
Sodium: 95 mg
Carbohydrates: 10 g
Fiber: 3 g
Sugar: 3 g
Protein: 3 g
Container Equivalents
1 Yellow
2B Mindset Plate It!
Enjoy as an occasional treat. Be sure to track it.