These People Lost 100 Pounds or More — Each!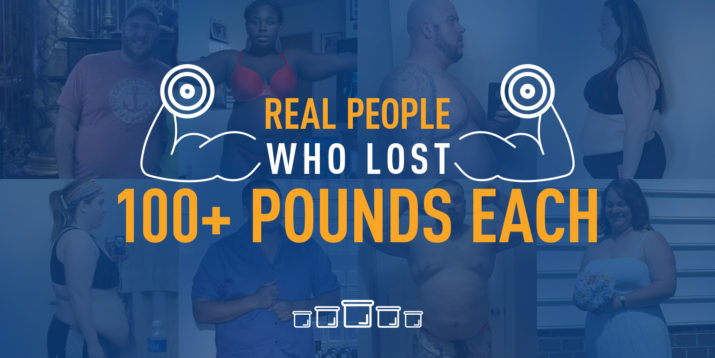 Whether your goal is to lose five pounds or 50, it can feel like an uphill battle at times. But for people who have 100 pounds or more to lose, that uphill battle can feel more like a wall.
That's when you lean on your tribe for support and encouragement to help you push through the times when it feels like you're not getting anywhere.
If you need proof that you CAN do this, that you WILL do this, then take a look at these weight-loss warriors who absolutely killed it. Their incredible weight loss didn't happen overnight; they simply put one foot in front of the other and kept going — no looking back, no stopping until they reached their goal.
Take a good look, because this WILL be you someday!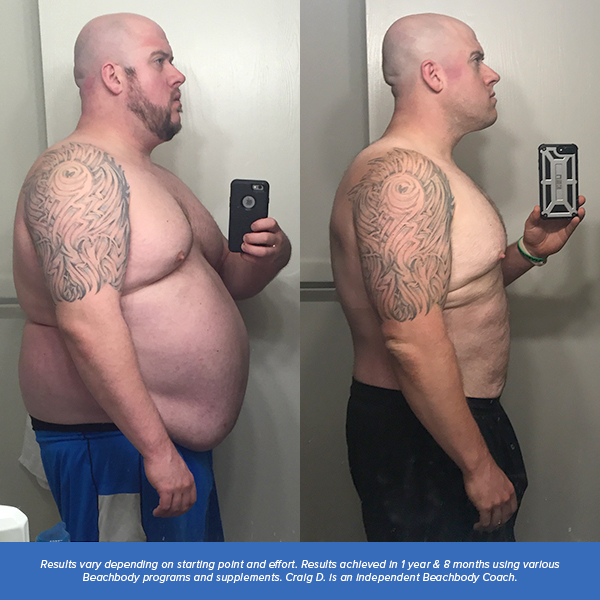 Craig D. Lost 128 Pounds
Unhappy with his physical appearance, Craig was depressed and failing to take care of his health. He had a hard time breathing and doing simple tasks. He was worried that his two children wouldn't be taken care of if something happened to him. That all changed when he discovered Beachbody: After completing multiple programs over the course of one year and eight months, he lost an astonishing 128 pounds!
"I can now run around and play with my boys! We hiked a mountain this past year, which would've never happened If I didn't join the Beachbody family! I've become a role model for my children."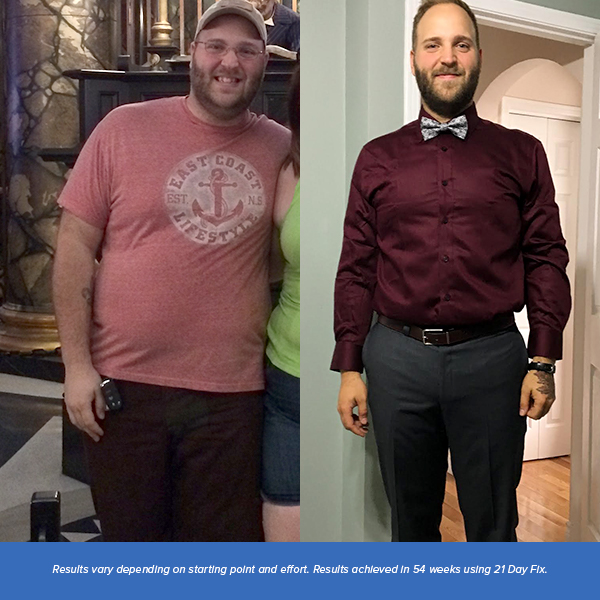 Jeremy R. Lost 100 Pounds
A member of the Canadian Armed Forces, Jeremy knew that he wasn't in shape to meet the physical demands of his job. He decided to start 21 Day Fix after his doctor told him he was "grossly overweight." After doing the program for 54 weeks, he lost an incredible 100 pounds.
"After completing 21 Day Fix, I'm outputting great performance at work. I'm keeping up with the younger soldiers and I've earned the respect of my peers through my hard work and determination!"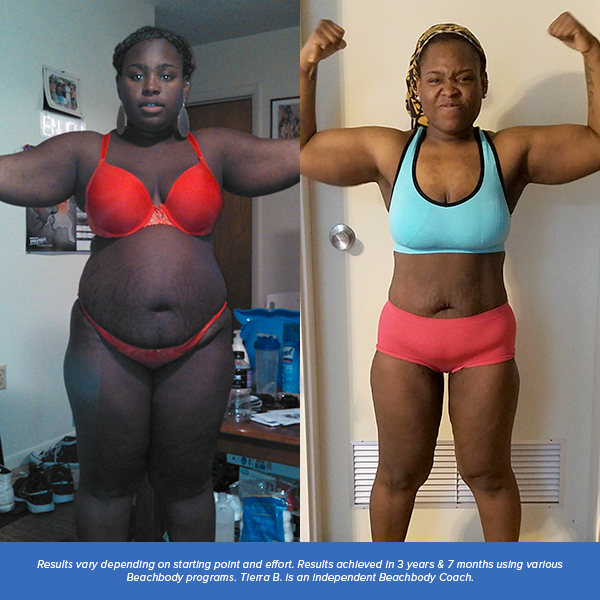 Tierra B. Lost 106.4 Pounds
After a difficult pregnancy, Tierra found herself gaining weight at a rapid pace. She had zero core strength and had a hard time getting up from sitting or lying down. She decided enough was enough and ordered her first Beachbody program, INSANITY. After seeing great success, she continued and has since completed several other Beachbody programs over the past three years and seven months. To date, she has lost 106.4 pounds!
"The way I feel now brings me to tears! I know where I came from, and I am just amazed and so grateful for Beachbody programs. I have reached every goal that I have set for myself!"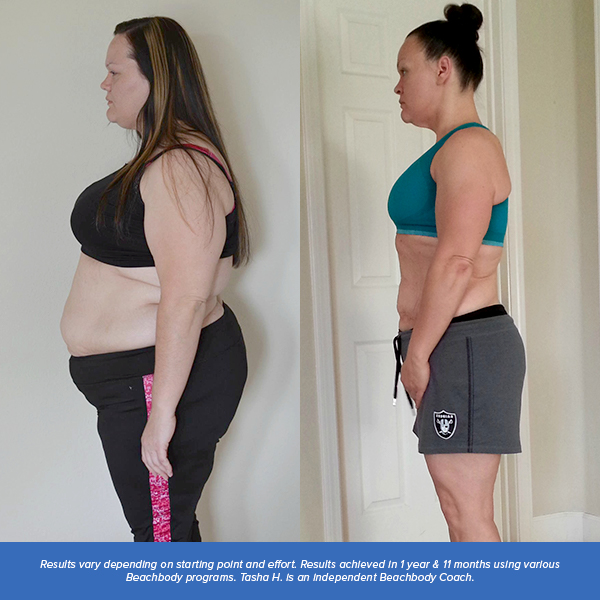 Tasha H. Lost 117 Pounds
Overweight her whole life, Tasha rarely found time to dedicate to her health and fitness. She constantly over-ate, was always tired, and had no energy. Her turning point was when she went to a theme park and wasn't able to go on any rides with her children because of her weight. That all changed after she dedicated one year and 11 months to doing Beachbody programs. So far, she's lost a whopping 117 pounds and 38.75 inches!
"After completing Beachbody programs, I believe in myself now. I'm a better mother to my 3 boys. I feel stronger, and I'm a happier person all around."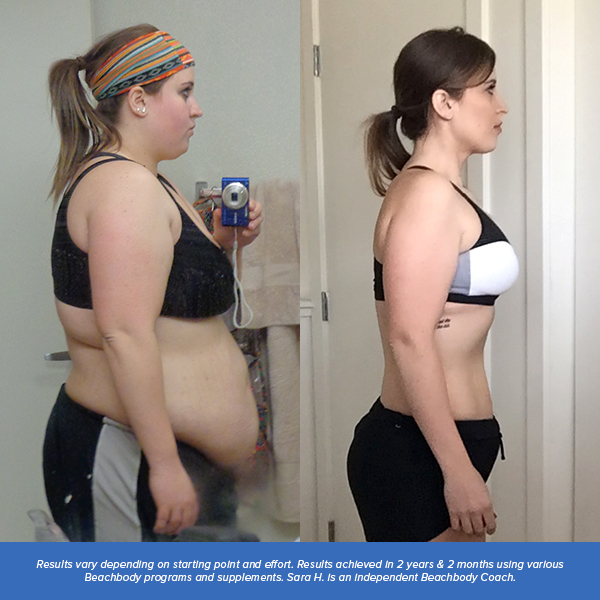 Sara H. Lost 107 Pounds
Sara knew she needed to start working out after a depressing day of wedding dress shopping. She was told that her dream dress wouldn't fit someone of her size. After that, she reached out to a Beachbody Coach and her life has since changed. After committing to Beachbody programs for two years and two months, she lost 107 pounds and her self-confidence has sky-rocketed!
"Yes, I've lost a lot of weight and inches, but the most valuable thing I've gained that money can't buy is self-confidence, pride, and belief in myself that I truly can conquer anything I put my mind to. I have Beachbody to thank for that!"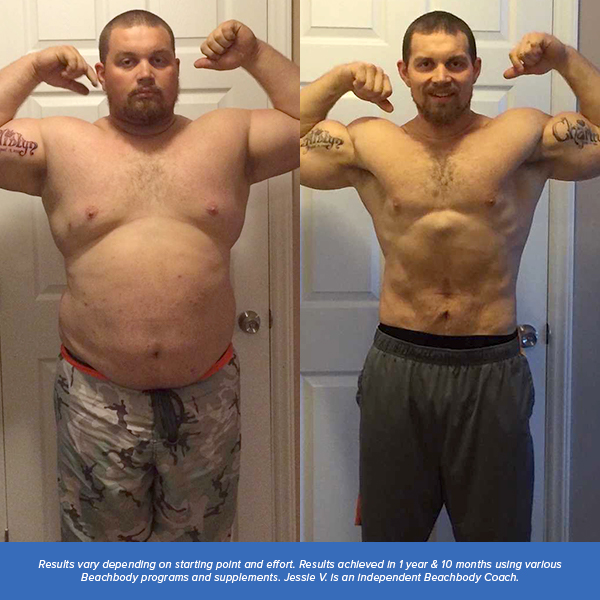 Jessie V. Lost 108.8 Pounds
Before beginning his journey with Beachbody, Jessie found it hard to do daily tasks such as going up stairs or tying his shoes. He was inspired to make a change when his daughter was born. After committing to Beachbody programs for one year and 10 months, he lost 108.8 pounds and 34.25 inches!
"I feel great! Losing the weight has really boosted my confidence, and it has allowed me to feel like I am going to stay around longer for my family."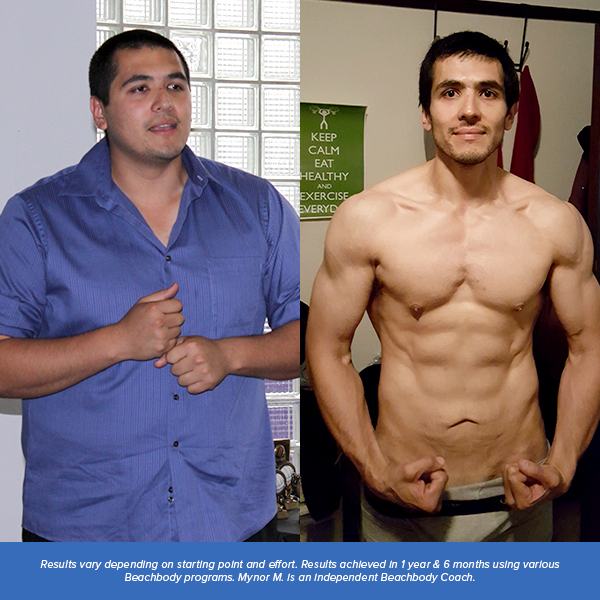 Mynor M. Lost 127 Pounds
Mynor felt like he wasn't living. He was working three jobs and eating fast food three to four times a day. He was obese and lacked energy. Beachbody's in-home programs were the perfect answer for this busy guy! After one year and six months of hard work, he lost 127 pounds doing INSANITY MAX:30 and Body Beast. "I am very proud of myself. I am confident and I have more energy. I'm not shying away from the camera, and I always smile in pictures now!"
 
Christine K. Lost 112 Pounds
Christine was constantly tired, unhappy, angry, and felt defeated. She wanted to be more present during family activities, so she decided she needed to snap out of it and make a positive change for herself. After two years and five months of doing Beachbody programs, she lost 112 pounds!
"I have regained my confidence and self-worth, gained an overwhelming feeling of happiness, and the biggest gain of all — my life. I now live fully, happily, and confidently."