Paleo Baked Egg in Avocado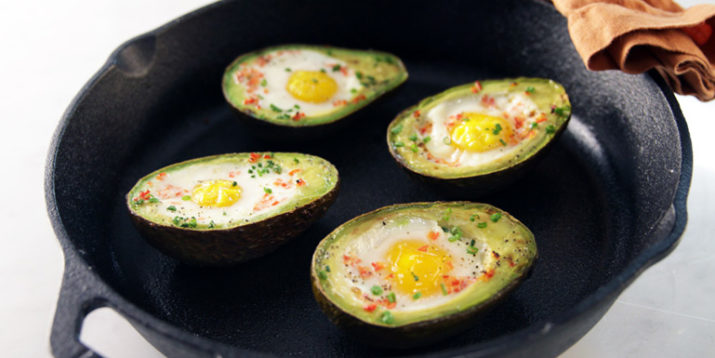 In this episode of FIXATE, Autumn Calabrese and her brother Bobby show you their method for making the essential Paleo Baked Egg in Avocado recipe and tips to avoid the dreaded "Baked Egg Fail."
The basics of this technique are simple — a single fresh egg is nestled inside a partially hollowed out, halved avocado and baked.
The avocado imparts all of its buttery goodness to the egg while in the oven. The whole thing is cooked and served in the avocado's own skin, which serves as a natural dish that can be conveniently tossed in the trash when you're finished.
To find out how Autumn and Bobby achieve the perfectly seasoned Baked Egg in Avocado you'll have to watch the episode.
If you've been avoiding avocados because of the fat factor, don't.
As Autumn points out, "Avocados are great for you. Monounsaturated fatty acids are good for your body."
This is good news for avocado lovers because including some fats in your diet helps ensure you absorb fat-soluble vitamins like Vitamins A, D, E, and K.
Plus, healthy fats make a great breakfast, especially when combined with protein-rich eggs to help keep you feeling full and satisfied. Thanks, avocados!
With this recipe and Autumn and Bobby's helpful tips in hand, you'll have everything you need to perfect the Paleo Baked Egg.
Try it for breakfast or as an easy main course for brunch. You can even bake an entire sheet of these beauties for an elegant brunch and not have to fuss with your stovetop once.
To get the recipe and find out the Container Equivalents and nutritional information, watch the FIXATE episode on BODi!