Beachbody Results: Edgar Lost 108 Pounds with Body Beast and INSANITY
Results vary depending on starting point and effort. Edgar is an Independent Team Beachbody Coach.
Edgar Ortiz Vasquez, age 42, lost 108 lbs. with Body Beast and INSANITY. He entered The Beachbody Challenge and won $1,000!
[Translated from Spanish to English.]
Tell us about your life before you started the program. How did you feel about yourself and your body?
I've played baseball since I was young. When I turned 15 years old I broke my left arm, and as a result I haven't been able to exercise or play baseball.3 I began to gain weight quickly, and after four years I weighed 287 pounds, and I stayed at that weight for 18 years.
What inspired you to change your life and begin your transformation journey?
I began to have health complications. I developed type-2 diabetes, high blood pressure, high uric acid, and I had an inflamed pancreas and liver.3 I also had hyperthyroidism. The doctor told me that this didn't look good. He said, "You're so young, and you have all of this going on!" I thought to myself "Wow, you have to do something." It was me against me.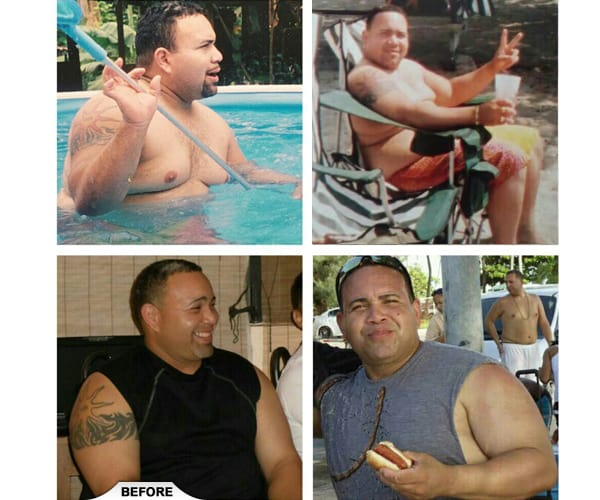 What is the greatest challenge you faced before beginning the program? How did the program and Beachbody® help you overcome that challenge?
I had bad eating habits. I didn't eat breakfast or lunch, but when the evening came I would eat everything in my path. I was really hungry! I had no fill, and I would eat before I would go to sleep. My meals consisted of donuts, candy, bread, and fried fast-food. Beachbody taught me how to eat. I turned Shakeology into my breakfast, snacks, and meals! The most important thing is that I was no longer hungry, and I was full of pure energy!
What in particular did you like about the program you chose?
What I liked about INSANITY is that it worked my entire body, and it gave me the cardio strength of an athlete. When I began to do INSANITY I remembering thinking, what did I get myself into! Haha, but I like challenges, and I overcame it. Body Beast is helping me tone my body, it's increasing my body mass, and it's taking me to other levels.
Describe the results you achieved with your Beachbody program. Which achievements are you proud of?
I lost 115 pounds with INSANITY, and I gained seven pounds of body mass muscle with Body Beast. I am toned and I am turning fat into muscle. I feel like I've never felt before.
How has your life changed since completing your Beachbody program?
I was wearing a XXL T-shirt and a size 46 in pants. Now I wear a medium T-shirt and I am a size 32 in pants, and I feel incredible! Before I didn't like to buy clothes, and now I love it because everything fits well. People will see me and they say "Wow! You've changed so much! You look like a completely different person."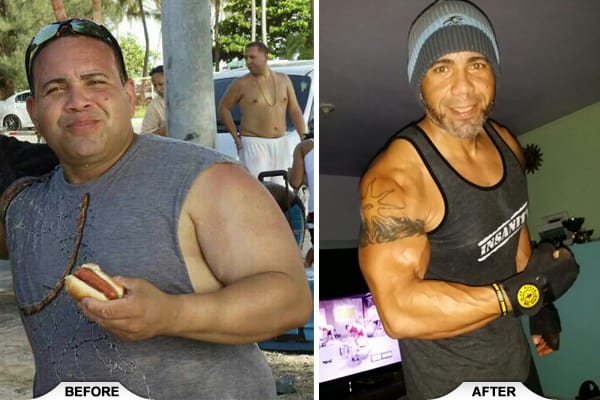 How did participating in a Challenge Group help you reach your goals? How did your group support you and keep you accountable?
It helped me a lot! They help emotionally when you feel down. They're always there.
How did a Beachbody Supplement or Nutritional Product or Program (such as Shakeology® or Beachbody Ultimate Reset®) support your transformation? What are the greatest benefits you gained? Did you see benefits to your energy, sleep, mood/mental clarity, digestion/regularity?
Aside from being super delicious, Shakeology was the key to my success. It took away my cravings, and I am full of energy!2 Something I didn't have before. I sleep like a baby, and I know I am full of all the essential nutrients my body needs.2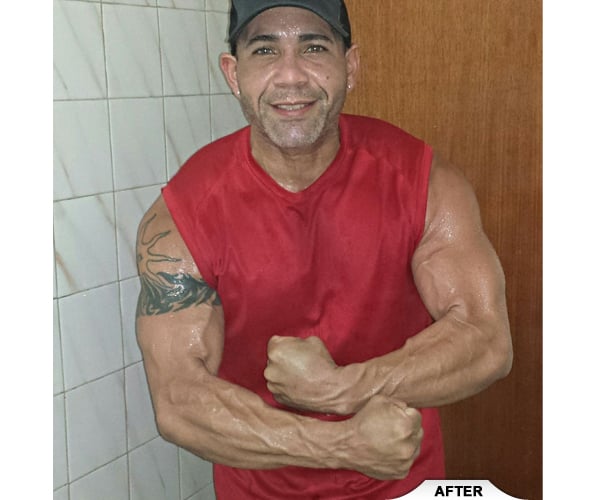 You can change your life too. Take the Beachbody Challenge for the tools you need to Decide, Commit, and Succeed. Complete any Beachbody program, and enter your results for a free shirt and a chance to win cash & prizes.

3Always consult with your physician about your unique medical needs before starting any fitness program or nutrition product.
2These statements have not been evaluated by the Food and Drug Administration. This product is not intended to diagnose, treat, cure, or prevent any disease.