Isabelle Daikeler, Shakeology Co-Creator On Why Real Transformation Happens Within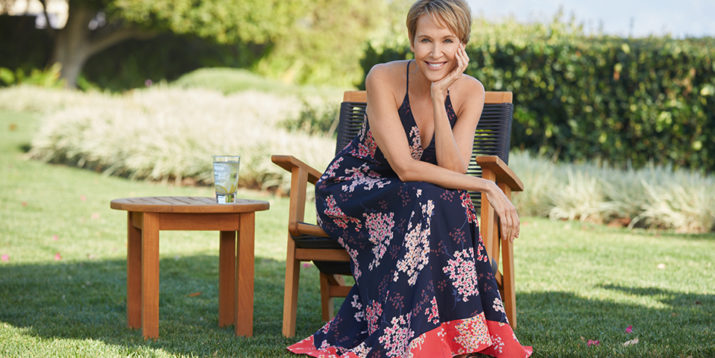 If you're looking for the definitive answer on the right way to eat, don't expect Isabelle Daikeler, the co-creator and formulator of Shakeology, to tell you how.
"Paleo, keto, vegan, gluten-free — this black-and-white thinking is just another way for people to judge each other," she says. "We need to be careful about deciding what is the right philosophy for everyone."
It's a lesson she's learned from experience: Isabelle was a vegan for 25 years, and a vegetarian for another 10. It was a huge part of her identity."I used to be fanatical," she says.
But then, several years ago, Isabelle, who's struggled with chronic fatigue syndrome and chronic pain, decided it was time to get to the bottom of lingering health issues.
"My little voice was telling me that I needed to eat meat, and intellectually I didn't want to. I kept dismissing it until I couldn't dismiss it any longer. Within a month of eating meat, I could feel the difference. I felt better," she says.
Eat Clean and Do No Harm
Today, Isabelle's principles are simple: "Eat as clean as possible — whatever that means for each individual."
She chooses foods that are as chemically free as possible and cultivated in the least harmful ways — organic, non-GMO, and fair-trade.
As for guilty pleasures? There's no room for that in her world.
"You have to feel guilty about something to have a guilty pleasure. The only dessert I really love is dark chocolate, and I eat it whenever I want it. I don't feel guilty about it," she says.
Any emotional baggage that she has is not tied up in food — "I eat what I crave, and I don't have any rules, which is lovely," says Isabelle.
For her, that means lots and lots of vegetables, salads, seeds and nuts — plus, some simple grilled meat.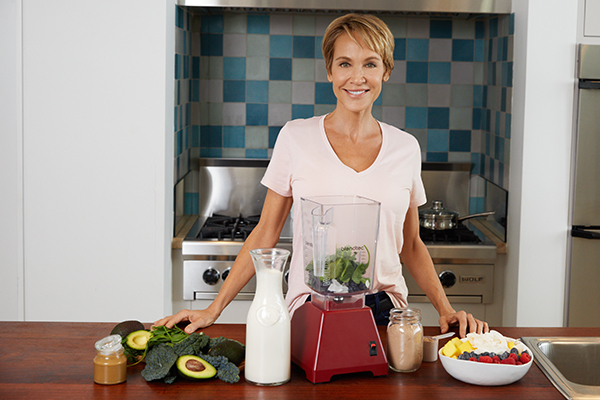 "What Am I Supposed to Do With Lasagna?"
"I cooked for myself my whole life," says Isabelle. "I was always simple with my foods. I sautéed, I steamed, I made lots of salads. But when I married Carl [Daikeler, BODi founder and CEO], it was very different food — lasagna, meatballs… I was like, 'What do I do with that?'"
For Carl, his soon-to-be wife's pantry was equally perplexing — and not just because of her penchant for sprouting, fermenting, and making her own nut cheeses.
Isabelle's main passion, then and now: developing her own wellness elixirs.
Carl likes to joke that when he met Isabelle, she had more tinctures, powders, and potions in her kitchen than food.
Though he says this in jest, it's no exaggeration — her pantry, office, and kitchen overflow with more herbs and essences than the supplement aisle of a natural food store.
"I love supporting my husband. I don't cook, but I support him. Every morning, I have a sense of what his body needs to deal with stress, and it's never quite the same. So, I would make a concoction from herbs and bottles in the pantry. If he came home and said, 'I'm emotionally exhausted,' then I'd put together another shot of adaptogens. That's how I support him."
And in that way, Shakeology was born — a powerful blend of superfoods, nutrients, adaptogens, and other herbs, with protein and fiber – to give her nutrient-deprived, lasagna-loving husband what he needs to start his day.
Isabelle, 52, is always tinkering, inventing, and improving in her at-home apothecary.
She makes tonics and boosts for family and friends, and teachers and parents at her son's school. "It's part of who I am. It's my love and how I function," she says.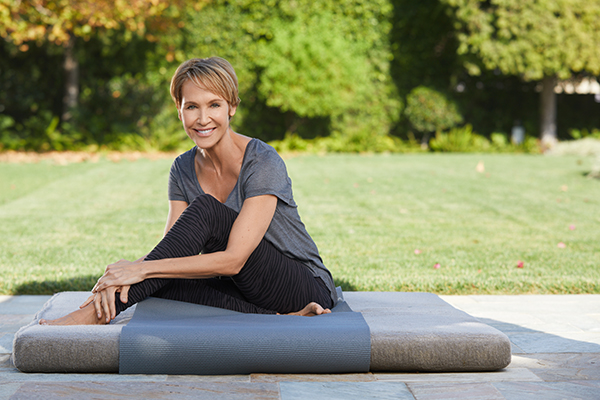 She Thought She'd Never Walk Again
Growing up, Isabelle wasn't looking for a career in wellness.
Instead, she pursued a career in acting as a way to win the approval of her parents, who were also in the entertainment industry. She hated it.
Isabelle came to nutrition as a means to heal herself. At the age of 22, a serious car crash left her unable to walk, and she fell into a deep depression.
Doctors weren't sure she'd ever be able to walk normally again — an especially huge blow for someone who spent her formative years in the sports world, dancing classical ballet, and running track and field.
After months of struggling to get on crutches, she dove head-first into physical therapy and alternative medicine, creating her own exercise and nutrition regimen that, she says, helped her make a full recovery over the next two years.
Hollywood's Most Sought-After Trainer
After going back to school to get two degrees in sports psychology and kinesiology, Isabelle became one of Hollywood's most sought-after trainers, working with rock stars, Olympic athletes, and some of the biggest names in Hollywood.
For nine months out of the year, she traveled everywhere with her clients, getting them in shape for a role. But it wasn't ever only about their physique.
Some clients, Isabelle explains, would put up obstacles or self-sabotage, just like we all do. Only these clients were under tight movie production deadlines.
Isabelle's job was to get to the root cause of those behaviors and help her clients overcome them while providing transformative results.
"I had to become brutally honest with myself and with them to get [to the bottom of their emotions] quickly," says Isabelle."In order to help them, I had to confront my own fears and insecurities. It was very intense — and very fulfilling."
It's obvious that Isabelle's approach to wellness has had a huge influence on her husband's company. On the surface, BODi markets radical physical transformations, because that's what sells.
What can't be seen in those "before" and "after" photos is the focus on wellness from within.
From the formulation of Shakeology to programs that focus on emotional well-being and behavior change, BODi much more quietly serves up the kind of transformation that happens inside.
Clean eating habits, working out, weight loss — they're all part of a holistic approach to nourish your body, feel better, establish good relationships with food and believe in yourself.
And if you happen to feel fantastic in a bathing suit at the end of the day, that's just icing on the guilt-free cake!
6 Questions for Isabelle Daikeler
1. What are your favorite must-have munchies?
"Dark chocolate. I also like coconut meat and honey together. I love blueberries, raspberries, mangoes… all fruit, really, though I'm not crazy about blackberries."
2. What's your go-to Shakeology recipe?
"I usually drink Café Latte Plant-Based Vegan Shakeology. I make my own almond milk, so I use that, and I add coconut meat, sunflower butter, avocado, spinach, and ice. That's my go-to."
Pro tip: Get the recipe for Isabelle Daikeler's signature shake.
3. Wine, CBD, or something else — what do you enjoy to mellow out?
"I don't drink wine. I've never been a drinker. I sit in the backyard. I look at the ocean and sky. I look at the trees and hear the wind and watch my dog.
I lose myself in my senses. It's a form of meditation. Relaxing is nature and quiet. There's nothing better than that."
4. You were a celebrity fitness trainer. Why haven't you done a workout program for BODi?
"When I met Carl, I was supposed to do a [workout] video for him. We worked together for a week but I sucked because I could not do my workout with correcting every single human being behind me.
Was their knee traveling? Was their form correct? The idea of smiling and being cute while I had to think about that was hell for me. Thank god we have trainers who are good at that."
5. Tell us about your beauty routine.
"I never wore makeup, maybe because I was a tomboy. It's not a statement.
I have essential oil and fruits that I mix for my cheeks sometimes. I love essential oils. I go crazy for them.
Because I'm a formulator, I probably have 20 different kinds of oils and tinctures. Maybe I want rosemary on my skin today, and I want to mix it with frankincense, rosehips, or a little bit of aloe vera."
6. What are the easiest and hardest parts of getting older?
"People say, 'You look so good for your age.' What the f**k do you mean? Why should I try to look 25? Embrace yourself.
There's an amazing thing that can happen when you're post-menopausal. I'm 52, I'm living it. You can shed this need to be connected to the beauty of the body. No matter what you do, you're going to age.
If you embrace that, despite how the world is set up, and stop playing that game, you can make friends with your body."