Turn a Closet Into a Home Office in 6 Easy Steps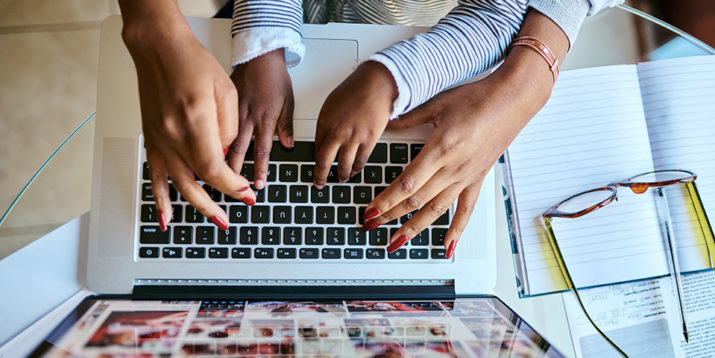 With so many of us working from home for the foreseeable future, finding space for a proper work area can be a challenge.
While it may be tempting to work from the couch or bed, having a dedicated home office is important for productivity and comfort.
If you need to create a workspace, one of the best and often overlooked areas to consider is your closet.
That's right — the closets in bedrooms, basements, or even hallways can double as offices.
With the right arrangements, closets can offer ample room, privacy, and an opportunity to create an inspiring workspace that's uniquely yours.
Here's how to turn a closet into an office in six easy steps!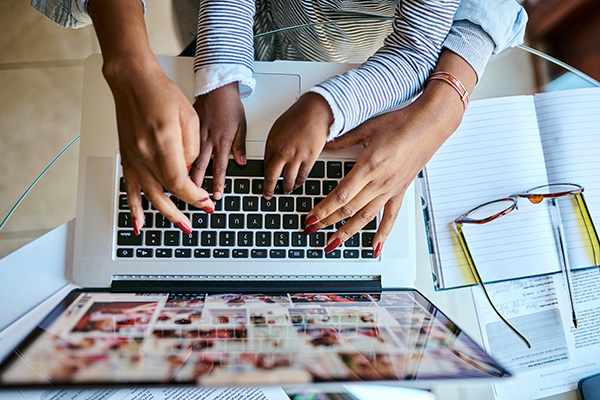 1. Consider the Space
One of the first things to do before turning a closet into an office at home is to measure the space you have.
Look at height, length, and depth before determining what kind of furniture you'll include.
You might even bring in some elements of feng shui.
"Pay attention to the dimensions of your space and the items you put in it, so that everything works well together," suggests Lauren Williams, design team lead at interior design firm MarxModa.
And don't forget to look up, since there's plenty of room above that's likely not being used.
"Vertical space is the area that I am always looking at," says home organizer Andrea Wolf of Organize Detroit. "It's wasted space."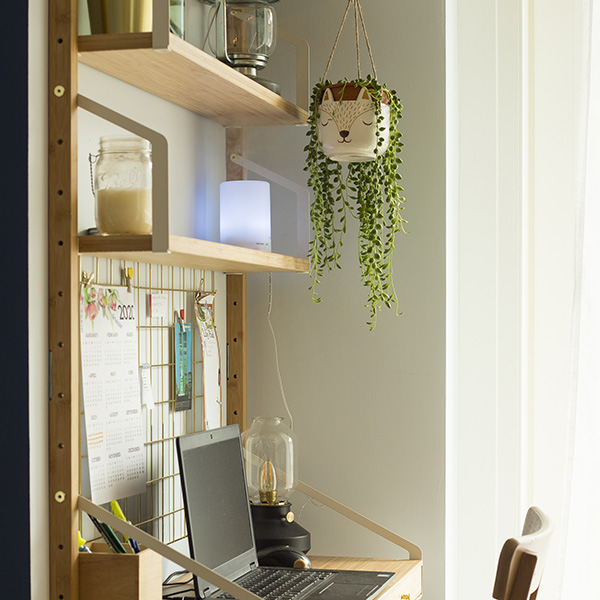 2. Add a Desk That Fits
You always want to choose a desk for your closet office based on the tasks you need to do.
Do you need space to spread out, or is it just you and your laptop?
"Your work surface defines your space and should support the tasks that you need to get done," explains Whitney Marx, CEO at MarxModa.
Ladder-style desks work great for home offices in closets because they take up minimal room and also offer space-saving vertical storage.
Height-adjustable desks that go from sitting to standing are also a good option to encourage movement.
For a more flexible approach, consider building or installing a desk that folds up when not in use.
3. Choose the Right Chair
A comfortable chair is essential if you sit for long periods of time.
"The right chair can make all the difference," Marx says, who recommends an ergonomic task chair for extra lumbar support.
Make sure you choose one that's the right height for your desk.
You can also make a statement with a fashionable stool or accent chair, depending on the size of your closet space.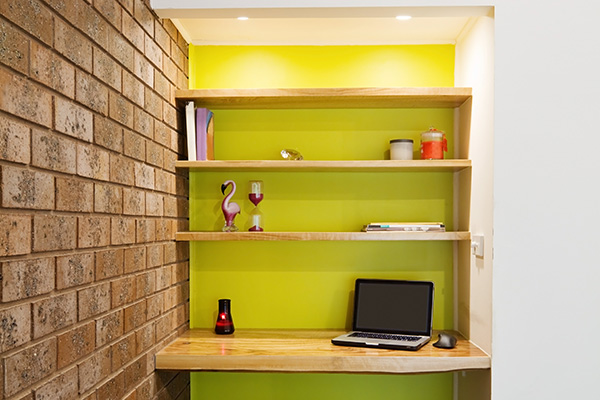 4. Get Creative With Storage
Storage will be your best friend when it comes to designing a home office in your closet that's stylish and functional.
You can hang storage bins on walls, add stackable storage units on the floor (or under your desk), and utilize existing closet storage.
Consider hanging a bulletin board against the back wall of your closet or magazine holders to store your files and notes.
Vertical bookshelves can also be useful for keeping your closet workspace tidy and organized, along with desk cable trays.
Wolf recommends using storage units with the items you use the most closest to you. "Don't forget 'prime real estate,'" she says. "This means the [items] most often used get the best location."
Williams echoes the same idea: "Use desk organizers like paper trays and pencil cups on your work surface for the things you need to reach regularly," she recommends.
5. Install Good Lighting
Any time you turn a closet into an office, you'll want to prioritize good lighting.
Aside from a standard ceiling light, consider wall lights, desk lights, or stick-on lights to brighten the space.
"We try and use light that spreads over the work area, yet doesn't take up too much desk space," Wolf says. "Clip lamps are good [here]."
She also recommends steering clear of twinkle lights, which are cozy but not very bright.
"No matter what set-up you choose, it's important to have multiple layers of lighting," Williams adds.
This can include a combination of overhead light, focused light (like a desk lamp), and, if possible, access to natural light through a window.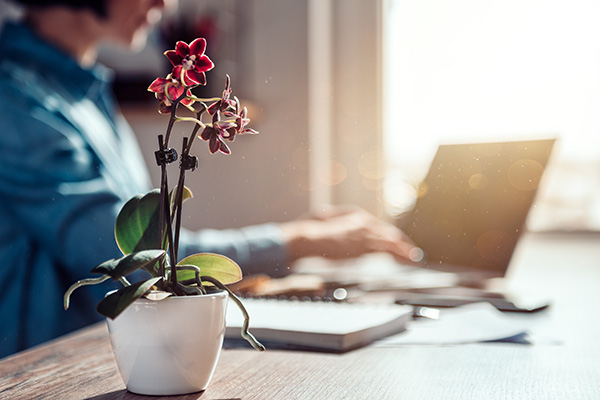 6. Make the Space Your Own
A closet-turned-office space that's uniquely you can help you feel productive and inspired.
"'Unique' doesn't mean it has to be different," Wolf says. "It just means it has to be a place you will enjoy sitting down to do your work."
Consider painting the walls, adding fun wallpaper squares, or incorporating other design elements that can help you create an independent space.
Plants (artificial or real) can brighten up any closet-turned-home office, while trinkets and tabletop décor can add a custom feel to your desk or bookshelves.
Lastly, don't forget to incorporate personal elements.
"Personalize the space with pictures and items that are meaningful to you," Marx recommends. This can help you feel like your home office is truly your own.