5 Easy Ways to Stay Active at Home
When you're stuck in the house — for whatever reason — it's tempting to flop on the couch and binge-watch TV for a couple of hours (or more!) to avoid the fact that you're stuck at home. But it's vital to your physical and emotional health to stay active. Here are five fresh takes on how to stay active at home.
1. Set Small, Simple Goals
Don't underestimate the power of a simple workout to help keep you healthy and happy. "Staying motivated can be tough, but I've learned a simple and effective concept: Action leads to motivation, not the other way around. Getting going is the hardest part, but once you do, the motivation will follow," says Tara Van Dam, ERYT, mindfulness and meditation instructor, and owner of Wholistic Joy Wellness, integrative coaching. Van Dam recommends setting a small goal, such as starting with 10 minutes of yoga or meditation a day and then building on that goal. Van Dam believes that you are more likely to stay committed when you experience success with a moving target. Brianna Conley, RYT, NASM CPT, and former NFL cheerleader, says that she stays motivated when setting micro-move goals. "If I tell myself to 'just get in shape and workout this summer,' I'll probably fail," she says. "But if I tell myself, 'commit to two weeks of eating no fried food and working out every day,' I'll crush that goal." Build on each success and consider adding time to your workout each time you achieve a new goal. BODi offers various programs that range in intensity and time; some classes are as short as 30-minutes, which is easily doable for an afternoon sweat-sesh!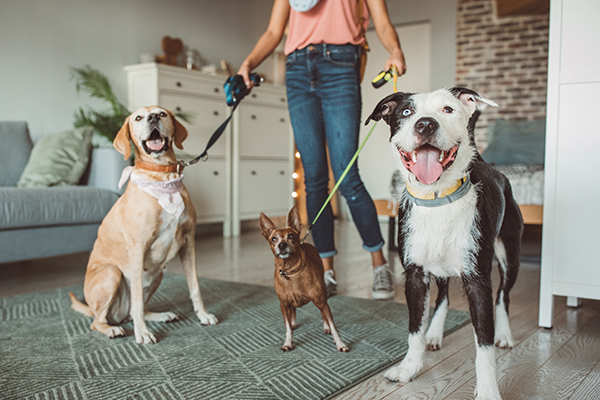 2. Take Short Active Breaks
Taking short active breaks from your WFH routine can keep you motivated and refreshed. If you're the type who sits down to work and forgets to get up and take breaks, set a recurring alarm on your phone or set your smartwatch to remind you. Here are some ideas for an active break:
take a walk around the block with your pet or on your own
play with your kids or pets for 15 minutes
complete a small, specific cleaning task that you keep meaning to do, like emptying the dishwasher or throwing away the trash. (Bonus: You get to check things off your "To Do" List at the same time!)
"It is not about getting an insane workout in every time I move; some days it's simply about feeling alive through any kind of deliberate movement. I try to make it fun, too," says Van Dam. "I have a set of free weights at home and will pull those out during a yoga flow, or even while I'm watching 'MasterChef'."
3. Meditate Daily
Meditation is an activity that takes barely any effort and staying active starts with a better connection to your emotional self. A 2018 study showed that a short, daily meditation practice can help boost your mood and lessen anxiety. "Mindfulness helps us to find meaning in the simple things. As we find meaning, we experience more joy, and with more joy comes energy and motivation," Van Dam says. "Meditation increases productivity so much that even by taking an hour out of your day to meditate, the remaining hours have better productive output." "Meditation is trending because people are tired of living in a rat-race that feels meaningless. It's not enough anymore to just go through the motions. People want a purpose, and a great way to get mindful is through meditation," says Conley. There are different types of meditation that you can do; if you prefer guided meditation, Unstress features 21 days of 10-minute meditation sessions led by top meditation teachers.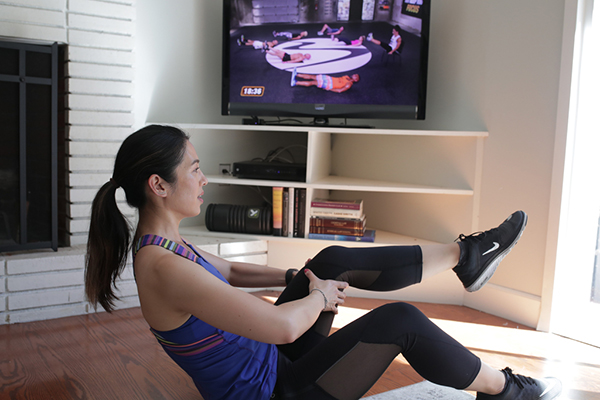 4. Work(out) From Home (WFH)
If you're committed to staying active at home, it helps to create a dedicated workout space. Conley transformed her garage into a home gym complete with weights, rubber mats, and mirrors. "For many clients, I find if they have an organized and dedicated workout space, they are less likely to be distracted during a workout and more likely to actually do a workout," Conley says. The combination of streaming workouts and online groups can provide motivation and support without you ever having to leave the house. "Home workouts are different to gym/studio workouts, but that doesn't mean they can't be beneficial," says Van Dam.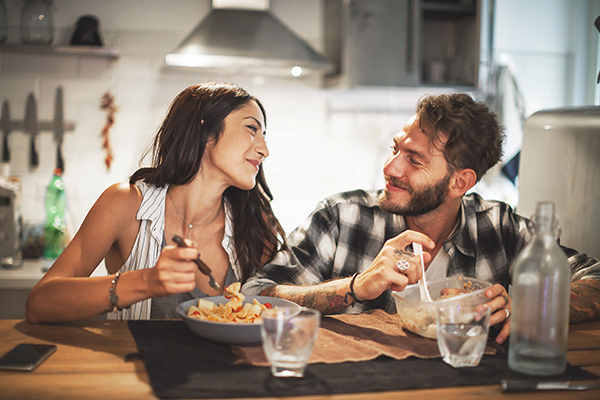 5. Maintain Healthy Relationships
OK, so this one isn't exactly a physical activity, but it does take active work to make sure your relationships are healthy and fulfilling for you and your loved ones. Unfortunately, it can be easy to take your loved ones for granted, especially when you're around them 24/7 and everyone is busy focusing on their own tasks and work. If you're isolating with a significant other, consider making that person your accountability partner. "Accountability partners are so important. When you tell someone about a goal, you are already more likely to achieve it. But if someone is there to ask you about your progress and encourage you, that can be a game-changer," says Conley. Especially during, but not limited to, a pandemic, "be the positive support and cheerleader for your partner," suggests Van Dam. "Staying healthy and active is super hard. Why not help each other out with kind, uplifting words of encouragement?" Acts of kindness for others can increase your own happiness and can help maintain a positive and supportive environment for both of you. "I've been more open to playing video games because I know my husband enjoys that. He's been more open to cooking meals with me because he knows I appreciate that," says Conley. Staying active at home — outside of everyday chores and tasks — is new for many of us, but it doesn't require a huge investment or elaborate planning. Small steps and a positive mindset will help get you to your goals.