How to Cook Quinoa in a Rice Cooker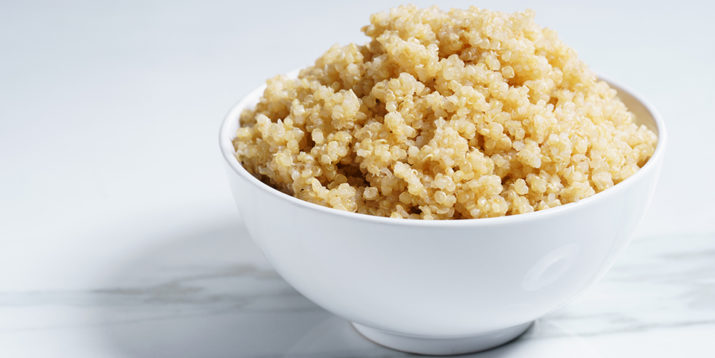 Quinoa is one of those powerhouse grains we just can't get enough of. It's got a nutty flavor with a fluffy yet hearty texture.
Quinoa boasts several health benefits and offers plenty of fiber and protein in every tasty serving.
Plus, it's simple to cook and even simpler in a rice cooker. While other whole grains can take an hour to cook, quinoa is ready in about half that time.
Want to learn how to cook quinoa in a rice cooker? Read on to find out how!
Why Cook Quinoa in a Rice Cooker
Cooking quinoa in a rice cooker means perfect quinoa each and every time, with no guesswork and no watching the pot to ensure it doesn't boil over.
In fact, even if you feel tempted to peek and see if it's ready, you shouldn't, says Jenna Appel, MS, RD, LDN, CDCES, and Owner of Appel Nutrition.
"Avoid lifting the lid as the quinoa cooks, since it won't steam properly if moisture escapes," she says.
If you struggle to get the timing just right when you're cooking, the rice cooker is your BFF for grains, including quinoa.
As long as you follow the proper water to quinoa ratio, your handy rice cooker will do all the work for you. That means no more undercooked, crunchy grains — and (even worse) no pasty, mushy ones either.
Want another reason to choose this hands-off cooking method for quinoa?
You don't have to cook a separate protein, so it's awesome when you're pressed for time. That's because quinoa contains all the essential amino acids your body needs, making it a great plant-based complete protein, says Erin Kenney, MS, RD, LDN.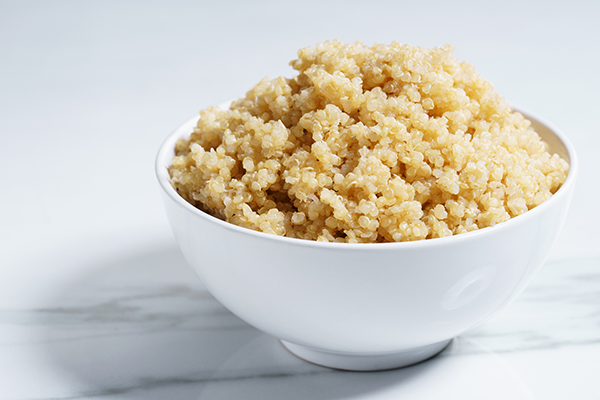 How to Cook Quinoa in a Rice Cooker
Cooking quinoa in a rice cooker is so easy. Here's how to do it, step by simple step:
Rinse 1 cup of quinoa in a fine-mesh strainer, then drain well. "Avoid using hot water to rinse, as this can give the quinoa a gummy texture," says Appel.
Add the quinoa, 2 cups cold or room-temperature water or broth, and a pinch of salt into the insert of your rice cooker. Close the lid.
Turn on the cooker, and select the "white rice" setting if yours has multiple settings (or "cook" if it has only one). Read the manual just to check, as models can vary.
Let the rice cooker do the work while you prep the rest of your meal or put your feet up.
Once the quinoa is cooked, wait a few minutes, and then fluff it with a fork. It will end up making about 3-4 cups of quinoa, or about 4 servings. This is such an easy meal prep dish!
3 Simple and Healthy Quinoa Recipes
Looking for more ways to use all that quinoa? Try these simple, healthy recipes.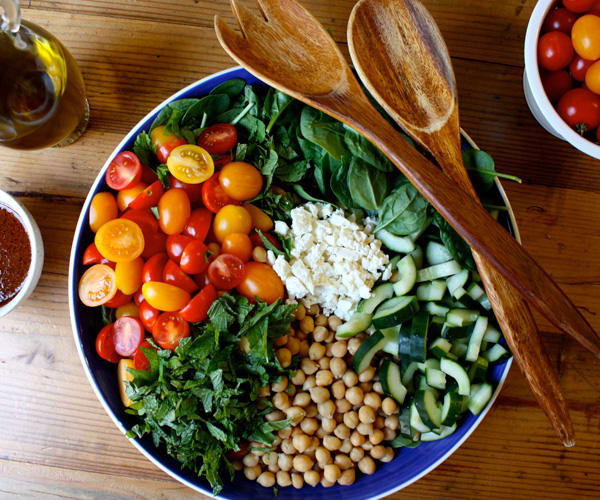 1. Spinach Salad with Quinoa, Garbanzo Beans, and Paprika Dressing
This colorful salad is a show-stopper — make it for your next potluck or picnic, or amaze your family for dinner any night of the week.
If you prep your quinoa in a rice cooker, you can even skip step 1!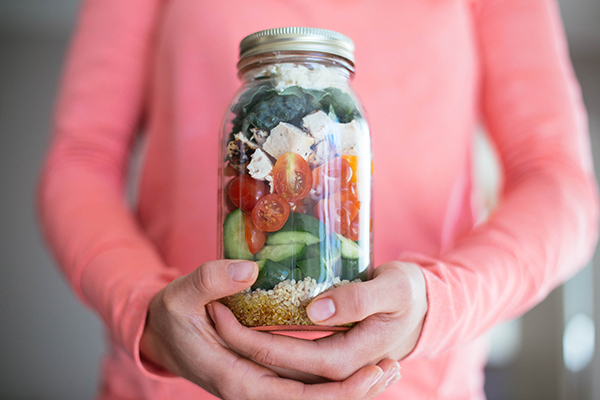 2. Quinoa Chicken Salad in a Mason Jar
A great meal prep lunch, this mason jar chicken salad with quinoa recipe is so easy and convenient! You can prep all the other ingredients while your rice cooker does the work.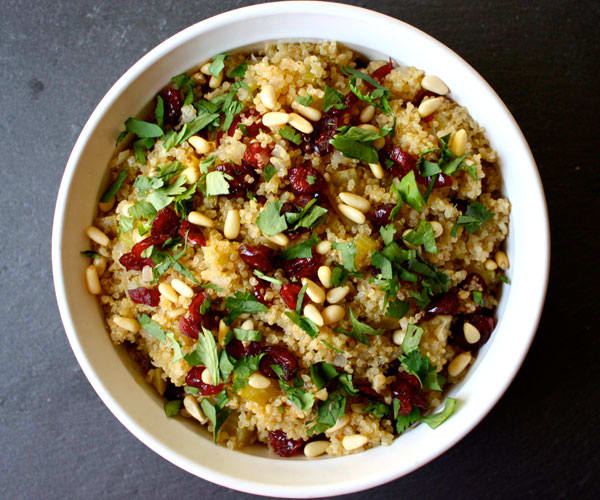 3. Quinoa Stuffing
This quinoa stuffing includes apples, cranberries, and pine nuts for a deliciously healthy side! Turn any meal into a festive one, with this simple recipe.
(To modify it, add everything to the rice cooker in step 4.)
Check out this roundup of delicious quinoa recipes for more ideas!