Find Out How to Cook Magically Delicious Mushrooms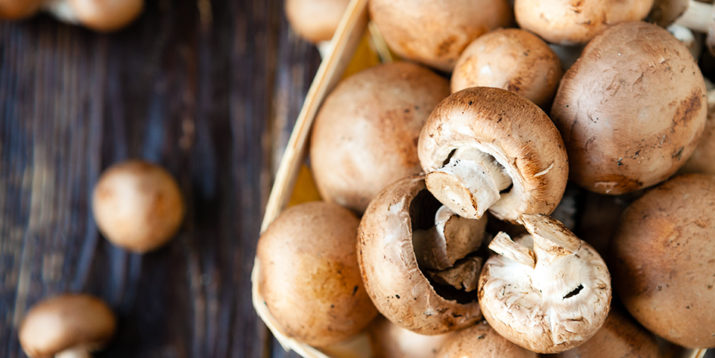 If you want to make a meal magical, learn how to cook mushrooms.
Mushrooms add nutrition and tons of flavor — if you know how to properly cook them.
"Mushrooms are low in calories and pack a nutrition punch," says registered dietitian nutritionist Vandana Sheth, R.D.N., CDCES, FAND, author of My Indian Table: Quick & Tasty Vegetarian Recipes.
Flavor-wise, "mushrooms are low in sodium, yet high in umami, which ultimately allows you to use less salt while still achieving great taste," adds Jackie Newgent, R.D.N., CDN, chef, nutritionist, and author of The Clean & Simple Diabetes Cookbook.
Read on to learn how to cook mushrooms perfectly — so they're packed with flavor and never rubbery or bland!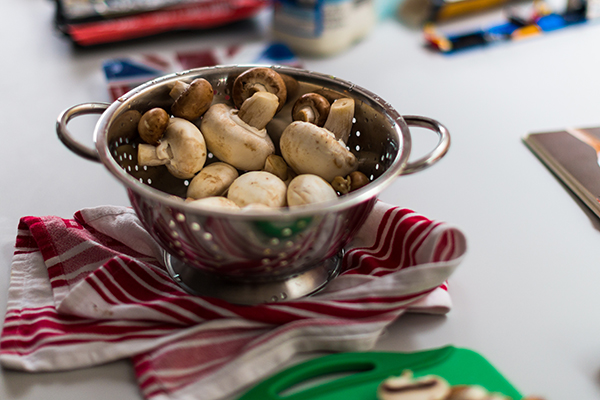 How to Clean Mushrooms
Be careful when cleaning mushrooms. If you use too much water, they'll take longer to crisp or brown, Newgent explains.
Instead, use a damp paper towel to brush off any debris or do a quick rinse and then pat dry.
Trim any tough stems, and you're ready to go.
How to Sear Mushrooms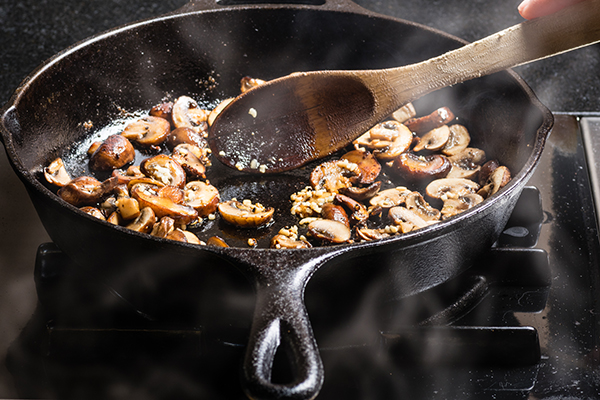 Sautéing or searing mushrooms deepens the flavor for a great side or addition to a recipe, like this chicken breast with sautéed mushrooms.
If you're wondering how to cook oyster mushrooms or how to cook shiitake mushrooms, try this method.
It also works for pretty much any kind of mushroom, Newgent says, including white button, cremini, portobellos, beech, trumpet, maitake (hen of the woods), and lion's mane.
If your mushrooms are different sizes, cut them into evenly sized pieces.
Heat a teaspoon of oil or butter (optional!) in a large skillet over medium-high heat. Once hot, add the mushrooms in a single layer. Give them plenty of room, or they'll steam instead of brown.
Cook mushrooms for 5 minutes, or until golden brown.
Flip and repeat until golden brown.
Season to taste and serve.
How to Grill Mushrooms
Ask a chef how to cook portobello mushrooms, and they'll likely suggest grilling since these caps won't fall through the grates.
Sheth suggests also grilling maitake and shiitake mushrooms.
"High heat develops and enhances their flavor," she explains.
Brush the mushrooms with oil. Add any seasonings you desire.
Grill the mushrooms directly over medium-high heat until grill marks form, about five minutes per side.
Brush with sauce or other seasonings and serve.
Grill smaller mushrooms by putting them on skewers or using a grill basket.
How to Roast Mushrooms
"Most mushrooms roast well, especially whole or quartered white button, cremini, portabella, and maitake mushrooms," Newgent says.
So buy your favorites and try this method.
Just don't slice them too thin — mushrooms will shrink down by about half when they cook.
Preheat the oven to 450° F.
Brush or toss the mushrooms with a teaspoon of oil and any desired seasonings. Spread them in a single layer on a rimmed baking sheet or dish.
Roast for 20 minutes, stirring occasionally.
How to Cook Stuffed Mushrooms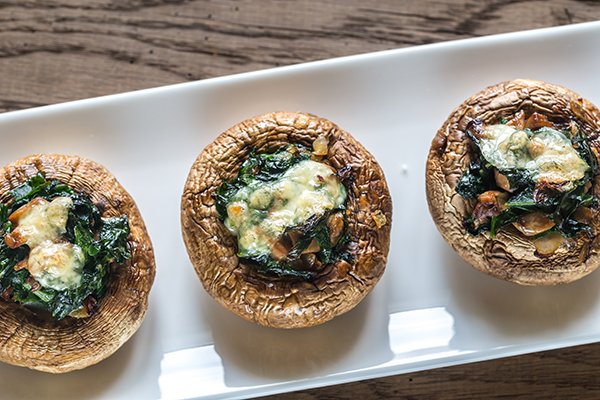 Stuffed white button, cremini, or portobello mushrooms make a great appetizer or party food.
Try this recipe for spinach and cheese-stuffed mushrooms or make your own filling.
Preheat the oven to 375° F.
Stuff your mushroom caps with your desired filling. Place the stuffed caps in a baking dish.
Bake until the mushrooms are tender and the filling is steaming and cooked through, about 25 minutes.
How to Level-Up Your Mushrooms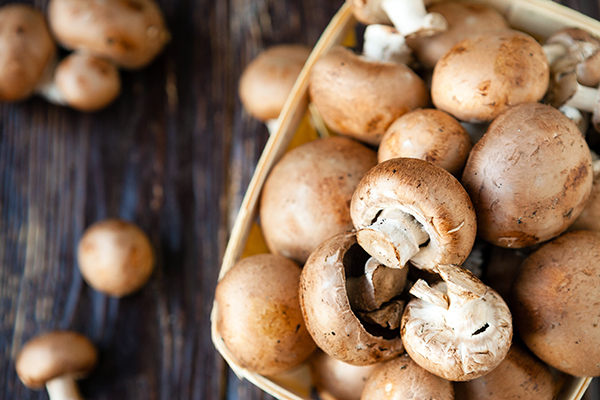 Try these other tips to make mushrooms taste even better:
Make mushroom "meat." Add finely chopped mushrooms to ground meat and mix well. Form the mixture into your desired shape (burger patties, meatballs, taco filling, etc.) and cook as normal until cooked through. You'll get all the meaty flavor, with more moisture and fewer calories.
Try this slow cooker garlic and herb mushrooms recipe.
Turn mushrooms into "bacon." Thinly slice mushrooms then mix them with oil and seasonings like smoked paprika and liquid smoke for extra "bacon" flavor. Roast at 275° F for 75 minutes, then turn off the oven and let the mushrooms crisp in the oven for 45 minutes.
Want more expert nutrition tips and advice? Head over to BODNutrition.com to learn how Beachbody nutrition programs and products can help you lead a healthier lifestyle.