Check Out Our Grand Prize Finalists!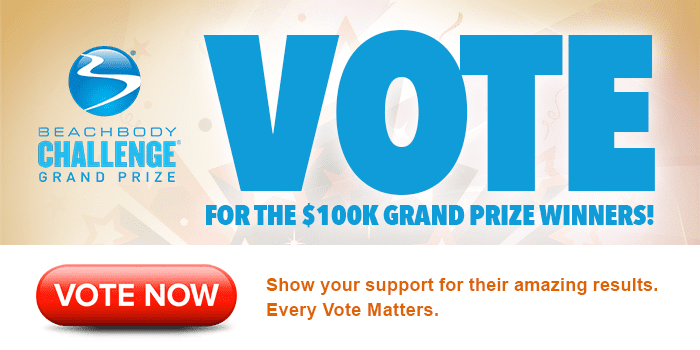 The Beachbody Challenge is about celebrating people who transform their lives with Beachbody programs and represents our mission as a company to help people live healthier and happier lives. It's a big deal. This year, we received more than 50,000 submissions from people who changed their bodies and their lives through hard work, determination, and support from friends, family, and their Beachbody Coaches. We've narrowed these down to eight inspirational finalists, four men and four women, who had the most extraordinary transformations. When you see what they've achieved, we think you'll be motivated to keep working hard to achieve your own fitness goals.
Two of these finalists will walk away with $100,000. Help us choose our winners! Read their incredible transformation stories here, and then vote for the man and woman you think should take home the Grand Prize. You can vote daily until 11:59 AM, June 30. Vote now!