8 Healthy Game Day Snacks From FIXATE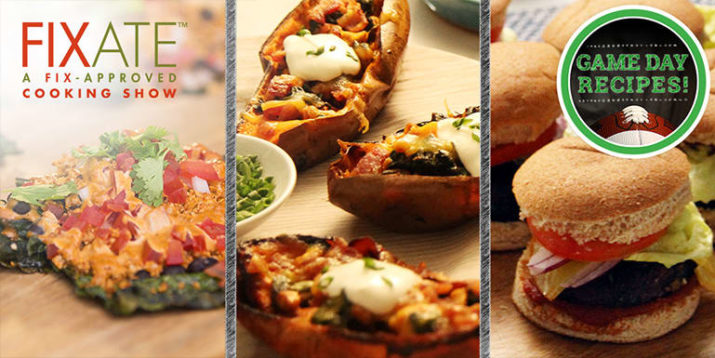 Whether you're at a Game Day party for the gridiron action, or just watching for the commercials, you'll likely be surrounded with snacks that can sack your healthy eating plan.
To help you out, we pulled together these healthy game day snacks from the FIXATE cooking show so you can enjoy the Big Game without going off track.
Autumn and Bobby Calabrese teamed up to create seven healthy Game Day recipes that will let you cheer for your team and chow down on healthy snacks like nachos, guacamole, sliders, and loaded potato skins.
Pro tip: We've included the Container Equivalents for each snack so you can easily add it to your meal plan.

To get the full recipes, including ingredient amounts and step-by-step instructions, watch the FIXATE episode on Beachbody On Demand, now BODi.
Healthy Game Day Snacks
1. Pretzel Chips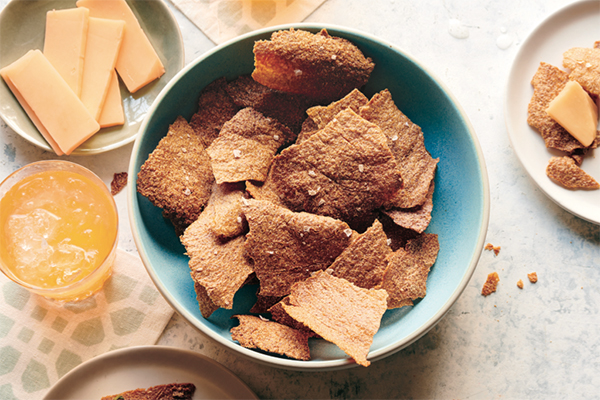 Skip the processed store-bought chips with unpronounceable additives and make these delicious pretzel chips from the FIXATE Vol. 2 Cookbook instead.
Serve these chips with homemade guacamole and for a sure-fire winning combination.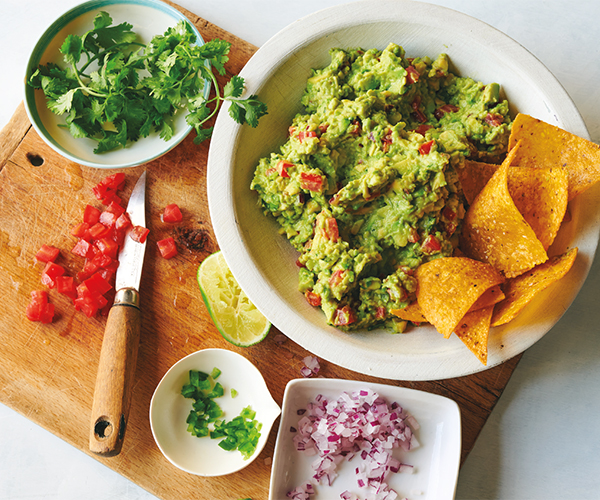 2. Guacamole
This guacamole recipe from the FIXATE Vol. 2 Cookbook is bursting with bright flavors like tomatoes, onions, fresh lime juice, and cilantro. It's the perfect side dish for the big game or any time you're craving avocado.
Serve it with homemade pretzel chips and you've got a winning combination on your hands.
Container Equivalents: 1 Blue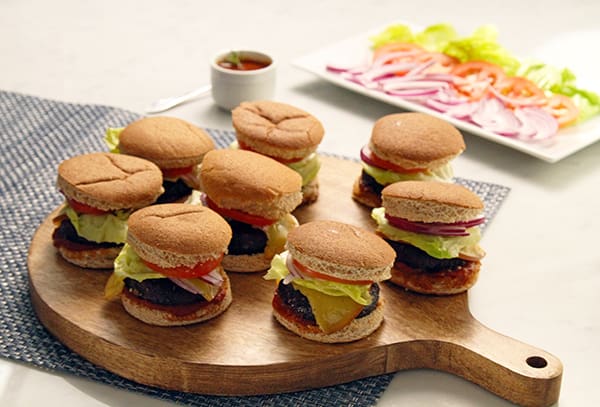 3. Vegetarian Portobello Sliders
With a great balance of texture and flavor, these vegetarian sliders are totally family-friendly. Savory portobello mushrooms stand-in for meat in this slider recipe, and trust us — no one will notice!
And because they only need 15 minutes minimum to marinate, they're perfect for a last-minute snack.
Container Equivalents: 1 Green, 2 Yellow, 1 Blue, 2 tsp.
4. Kale Nachos
Kale "chips" are a creative way to show kids (and adults!) that there's more than one way to eat your vegetables.
These kale nachos are also a great way to get the whole family involved: They're super easy and fun to make and eat.
Another bonus? Now your sports-crazy vegan friends don't have to avoid the Game Day snack table anymore.
Container Equivalents:
Vegan Kale Nachos: 1½ Green, ½ Yellow, 3 tsp.
Kid-Friendly Kale Nachos: 1 Green, 1 Red, ½ Yellow, ½ Blue, 1½ tsp.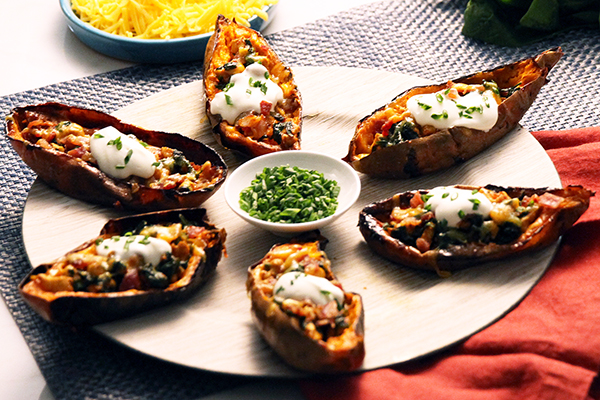 5. Loaded Sweet Potato Skins
Everyone's favorite snack gets a healthy makeover with these Loaded Sweet Potato Skins. And we mean loaded.
With all of your favorite toppings in just the right amounts, everyone will love eating these potato skins on Game Day — or any day.
Container Equivalents: ½ Green, ½ Yellow, ½ Blue, 1 tsp.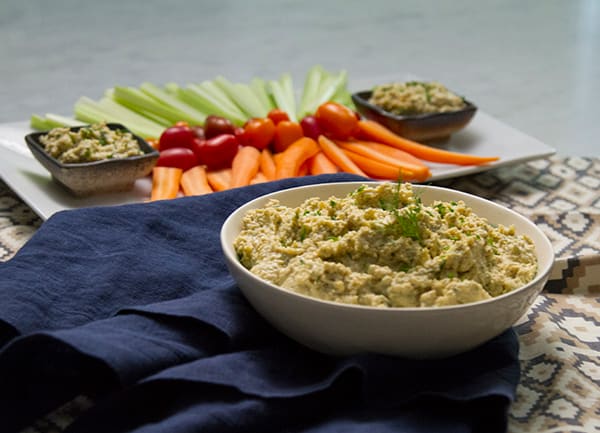 6. Protein-Packed Ranch Dip
With fresh herbs and authentic ranch flavor, you'll prefer this ranch dip over store-bought versions. The protein base will help fill you up, making this a snack you can feel great about eating.
Container Equivalents: ½ Red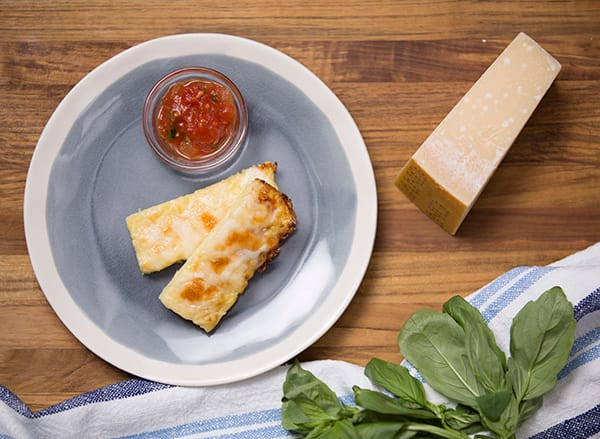 7. Cheesy Cauliflower Breadsticks
With melted mozzarella and Parmesan cheese on a gluten-free and low-carb cauliflower crust, you'll never miss traditional breadsticks.
A mouthwatering marinara sauce is the perfect complement for this healthier version of the classic snack.
Container Equivalents: 1 Green, 1 Blue, 1½ tsp.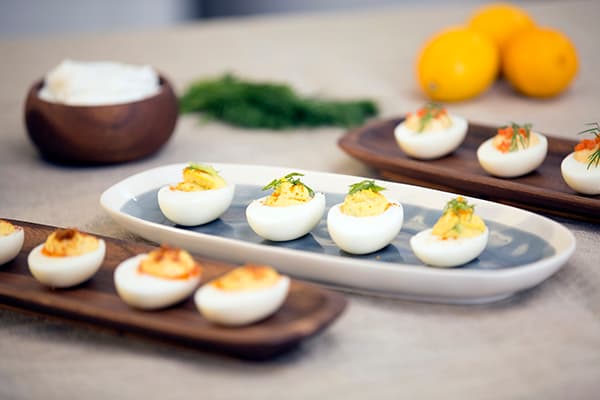 8. Deviled Eggs Three Ways
Sample the flavors and spices from around the world with these three mouthwatering deviled egg recipes — Asian Infusion, Devil's Curry, and smoked salmon-topped Scandinavian Smorgasbord.
Container Equivalents:
Asian Infusion Eggs: 1 Red, 3½ tsp.
Devil's Curry Eggs: 1 Red, ½ tsp.
Scandinavian Smorgasbord Eggs: 1 Red