7 Healthy FIXATE Cinco de Mayo Recipes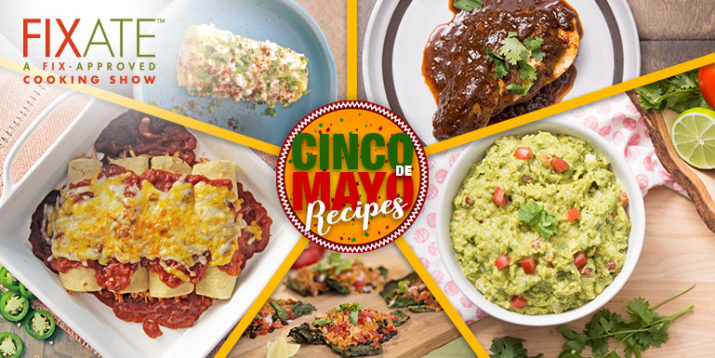 Cinco de Mayo commemorates Mexico's victory over the French at the Battle of Puebla on May 5th, 1862.
And May 5th every year, the city of Puebla celebrates the occasion with a huge parade — ff you go, expect floats, food, dancing, music, locals dressed as Mexican and French soldiers reenacting the war.
In the United States, we experience Cinco de Mayo a little bit differently. It's a day to celebrate the vibrancy of Mexican-American culture, and a big part of the way we celebrate is through the food!
The rich flavors, spices, and sauces of Mexican and Mexican-inspired cuisine Americans enjoy have evolved through the years and now range from traditional tacos al pastor to California burritos, a San Diego creation that adds French fries to the filling.
While most Mexican recipes are downright delicious, some can also be high in calories – and when you're on a healthy eating regimen, that can be problematic.
Lucky for you, Ultimate Portion Fix creator Autumn Calabrese and her brother, chef Bobby Calabrese came together to create seven healthy Cinco de Mayo recipes for their Beachbody On Demand cooking show, FIXATE.
Keep reading to find what's featured in the Cinco de Mayo special and get the FIXATE recipes here!
7 Healthy Cinco de Mayo Recipes
Chicken Enchiladas
Enchiladas are the ultimate comfort food. The cheese melting into soft, warm tortillas, the savory sauce hugging your taste buds.
FIXATE's Chicken Enchiladas have all the ingredients that make chicken enchiladas great (because we're not going to mess with that), plus FIXATE Taco Seasoning, a version that's lower in sodium than most of the store-bought ones. Each recipe makes two servings.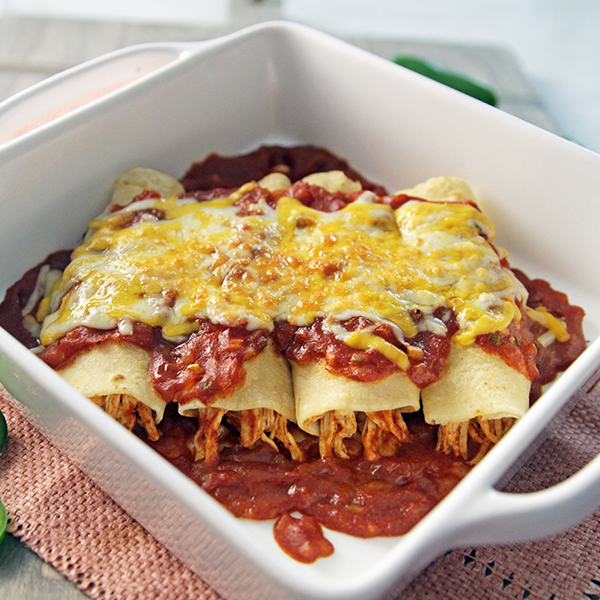 Mexican Street Corn (Elote)
Whether it's at a county fair or your own backyard, when the unmistakable aroma of roasted corn wafts through the air, you know fun is on the horizon.
Mexican street corn, or elotes, are traditionally grilled in the husk then dressed with condiments like salt, chili powder, butter, cheese, and crema. Our version is quite similar and adds tangy blue cheese, garlic, and cilantro.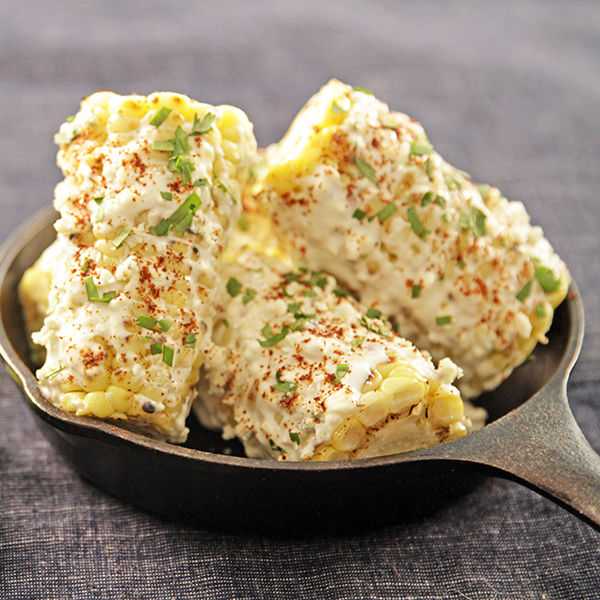 Chicken Mole
Mole is the catchall name for Mexican sauces – there are seven main types of Oaxacan mole alone. The ingredients in mole vary wildly, and some Oaxacan moles can have more than 30 ingredients!
One type of Oaxacan mole is mole poblano (also known as rojo), a mixture of red chiles and a touch of dark chocolate.
The FIXATE version of mole poblano calls for ancho, smoked pulla, guajillo, pasilla, and chipotle peppers, 70% cocoa dark chocolate, and dark Mexican beer.
It's a vibrant, spicy, finger-licking dish, but if spice is not your thing, just reduce or leave out the chipotle chile altogether.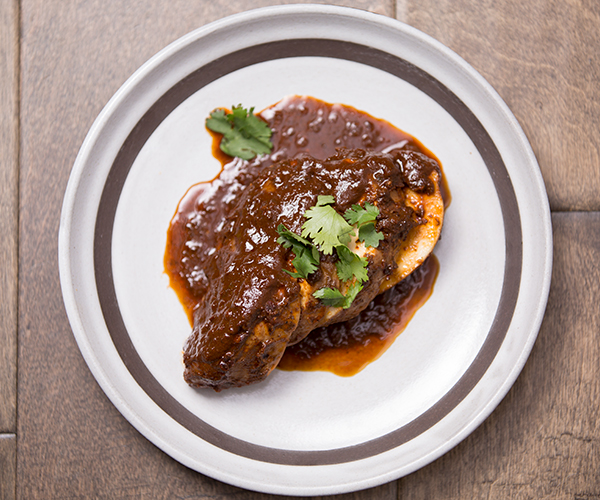 Mexican Drinking Chocolate Shakeology

Traditionally, Mexican drinking chocolate is a rich and spicy form of hot cocoa made with heavy cream and sugar, i.e. it's packed with many delicious (yet empty) calories.
But Autumn and Bobby came up with a healthy, chilled Shakeology version that makes every calorie count.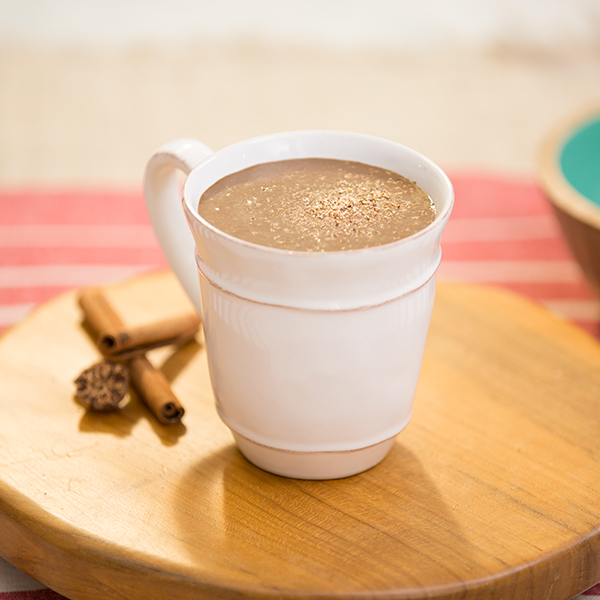 Vegan Kale Nachos

Get all the crunchiness and cheesiness of traditional nachos with an extra helping of super greens.
FIXATE's veggie-fied version of the Northern Mexican dish cuts down on the grain-based carbs by swapping oily tortilla chips for roasted kale and replaces taco meat with minced cauliflower for a healthier version of nachos your waistline will also love.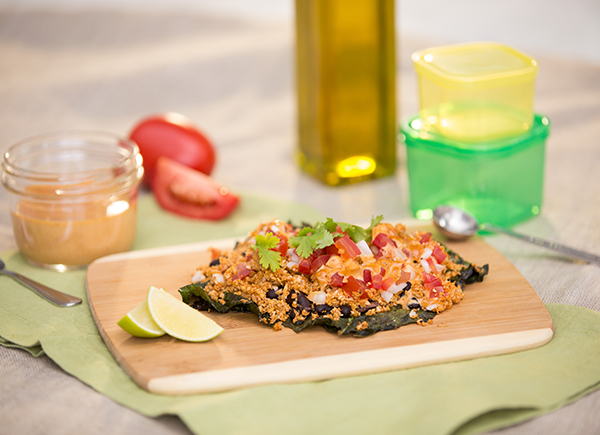 Guacamole
You probably have your own go-to guac recipe — especially if you live in Southern California — but give this one a go. This guacamole recipe comes from the FIXATE Vol. 2 Cookbook, which is included in Autumn's nutrition program, Ultimate Portion Fix.
It features a little extra zing from lime zest and we recommend using it as a dip for carrots, celery, or Autumn's Pretzel Chips.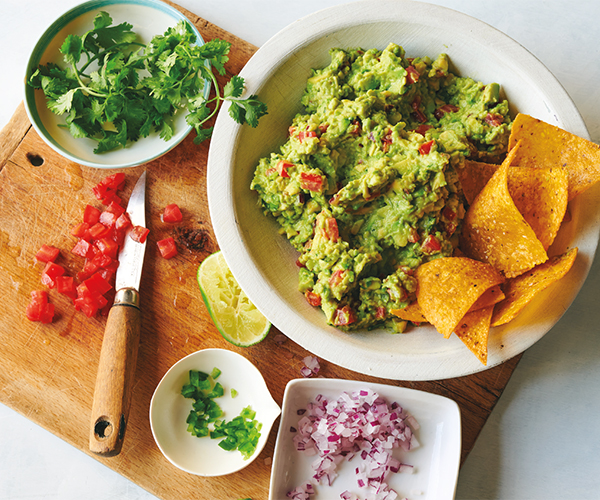 Piña Colada Fruit and Yogurt Salad
Though piña coladas are a Puerto Rican creation, they can be found on the menus of many Mexican restaurants and are often sipped on the beaches of the Mexican Riviera. Because of that, Autumn and Bobby included them in their menu to offer you a sweet and healthy Cinco de Mayo treat.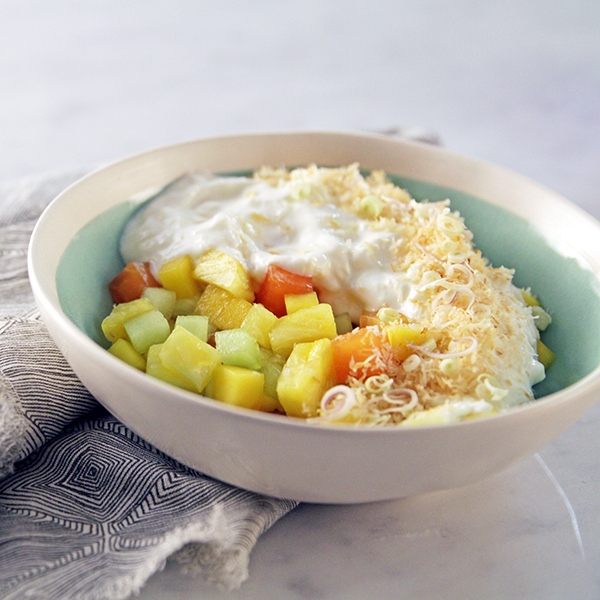 Save
Save