Nuts About Nut Butters? Here's How Your Favorites Stack Up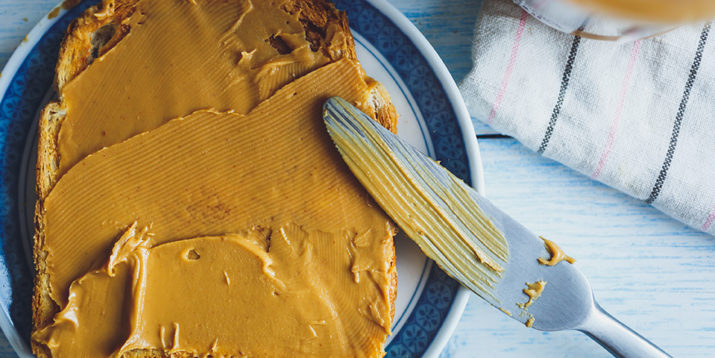 Nut butters can add an extra dose of flavor to some of your favorite fruits or morning smoothie, and are perfect for a quick on-the-go snack.
Whether you choose peanut, almond, or cashew butter, each type contains a fair amount of good fats and proteins.
But what is the best nut butter for supporting overall health?
With nut butters, not only are you getting unsaturated fat, protein, and fiber, but you are also consuming micronutrients, says Jinan Banna, Ph.D., RD, an Associate Professor at the University of Hawaii at Manoa. "Nut butters include micronutrients like calcium and B vitamins," she says.
To help find the best nut butter for you, we've compared a few of the most popular varieties' calories, carb count, fat, fiber, and protein.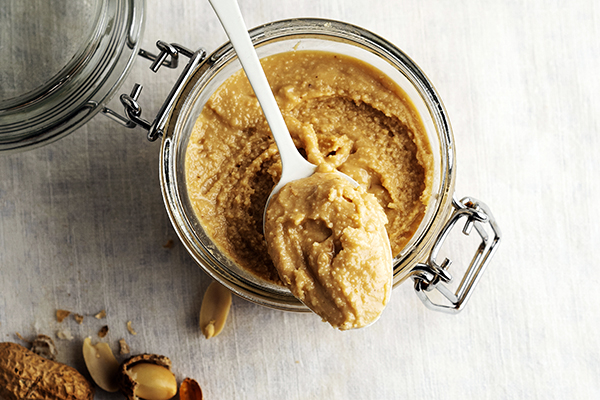 1. Peanut Butter
A pantry staple, you can find natural peanut butter just about anywhere. It's also often the cheapest nut butter.
You can also make your own peanut butter at home in five minutes or less.
(If you're like us and just can't get enough, check out this list of peanut butter recipes!)
2. Almond Butter
With similar taste and texture, almond butter is becoming a popular alternative to peanut butter.
While it has more fat than peanut butter, almond butter has more fiber and fewer carbs.
3. Cashew Butter
Cashew butter is tasty and creamy, but it's high on carbs while having the lowest amount of protein compared to other nut butters.
Cashew butter joins hazelnut butter with the least amount of fiber.
4. Hazelnut butter
Hazelnut butter is a lower-calorie recommendation of Banna, as two tablespoons have just 160 calories.
But: Even though it's delicious, try to skip the hazelnut chocolate nut butter as it contains added sugar.
5. Pistachio Butter
"Pistachio's colorful green palette is due to its antioxidant properties, so this is an extra benefit of this nut butter," says Banna.
It also has the least amount of fat per serving of all butters on this list.
6. Walnut Butter
If you're unfamiliar with this type of nut butter, it's worth getting acquainted. Walnuts contain omega-3 fatty acids, which studies suggest may provide health benefits.
7. Sunflower butter
OK, so this "butter" isn't made from nuts. But sunflower butter is a perfect alternative for people with nut allergies.
How to Shop for Nut Butter
You are getting fat and protein with any nut butter, which helps keep you fuller, longer.
However, not all store-bought nut butters are created equal, so make sure you are looking at the ingredient list.
"Nut butters can be a source of good fats, but be sure to choose an all-natural jar without any added oil and sugar," says Quyen Vu, M.S., R.D.
For a natural nut butter, the ingredients should be something like "contains peanuts" — and that's it.
Avoid brands that have added sugars, oils, and salt.
Vu notes, too, that just because something is technically good for you, doesn't mean you should glob it on everything.
Nut butters are naturally high in calories, so if you are trying to lose weight, eating loads of peanut butter is not the best plan.
Aim for about two tablespoons per serving, which is approximately 190 calories, depending on the exact type of nut butter you are eating.