The Benefits of Group Fitness Classes
Group fitness classes are a tried-and-true way of getting fit.
There are tons of options available for every interest and experience level, but now, thanks to online classes, they've never been more accessible.
In fact, you can try a new group fitness class every day without ever stepping foot in a gym.
And convenience is just one of the many benefits of these classes.
We asked a group of certified professionals for their thoughts on why you should give group fitness classes a try.
Here's what they had to say.
1. Expert Instruction
There's a science to fitness, and you're more likely to achieve your goals if your workouts are based on that science.
"When you join a group fitness class, you're receiving instruction from a trained fitness professional that has used his or her expertise to create the most effective and efficient workout possible," says Trevor Thieme, C.S.C.S., BODi's executive director of fitness and nutrition content.
Plus, a good trainer understands the psychological aspect of exercise and can help keep you focused and motivated, even when you're hitting the wall.
Pro tip: Check out BODi and access hundreds of live and on-demand studio classes designed for every fitness level — cycling workouts, cardio/HIIT, strength training, barre, Pilates, yoga, and more.
2. Affordability and Convenience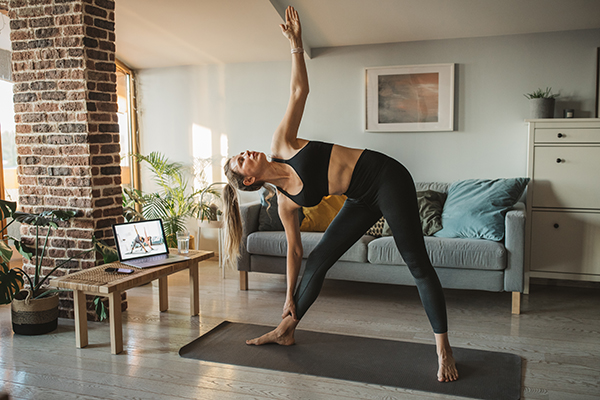 The average price of a group class is a fraction of a personal trainer's hourly rate.
Online group fitness classes tend to provide an even greater value through membership programs that offer many different types of workout options.
Opting for virtual group fitness classes also adds an element of convenience, which can lead to better results, says Dr. Allen Conrad, D.C., C.S.C.S., owner of Montgomery County Chiropractic Center in North Wales, Pennsylvania.
"You can exercise from the comfort of your own home, save time on travel, and get back into a regular routine," he says. "Once you are able to fit a group class into your daily schedule, and it's convenient, you are much more likely to stick with it."
3. Community
Group fitness classes and online platforms like BODgroups provide a space for support and community building.
The camaraderie around shared fitness goals can make workouts more enjoyable and foster a sense of accountability; you're more likely to keep showing up if your friends are counting on you to be there.
And if you've got a competitive streak, group fitness classes could push you to work out even harder!
"Some people enjoy being the best or the fittest," says Jill Brown, CPT. "They may watch the video or be in a live class and want to outpace the fittest person in the pack or the instructor. There's nothing wrong with that!"
4. Safety in Numbers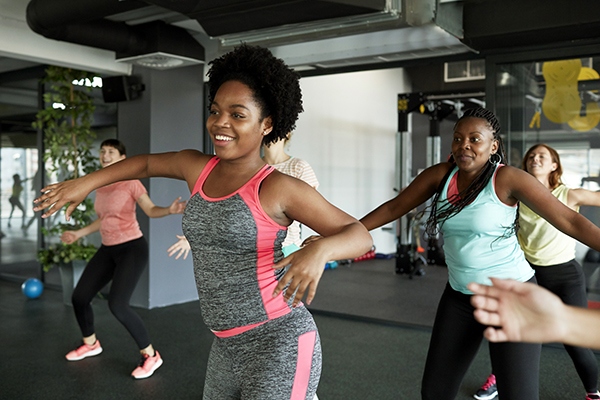 Exercising for the first time or trying a new type of workout can be intimidating.
"Group fitness classes are an awesome way to become comfortable in fitness spaces," says Jack Craig, CPT, a trainer with Inside Bodybuilding.
"You can usually find a class that suits your fitness level, mobility needs, and interests as well as instructors who are well-versed in your needs," says Craig. "You can also choose to hide in the back of the class if you feel self-conscious. But know that everyone is so busy getting their sweat on — they're probably not looking at you anyway!"
5. Accountability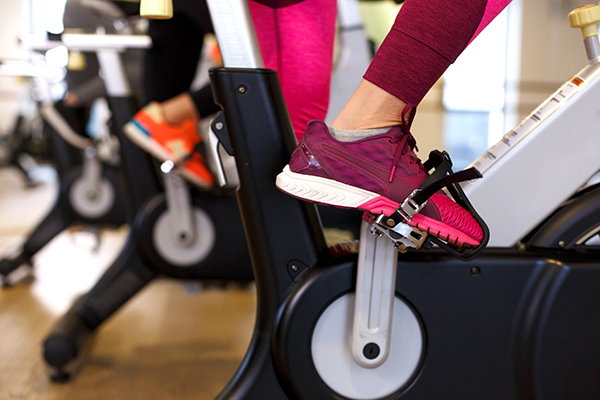 As mentioned above, the community you build through group fitness classes can help keep you accountable.
Likewise, the logistics of these classes may also motivate you to keep your commitments.
"Most classes require you to pre-register and pay in advance or charge no-show fees," says Craig. "There are few motivations stronger than money, so pre-booking your classes can keep you accountable to your fitness plan."
The Bottom Line
Finding the right exercise regime for you and your lifestyle is easier than ever.
Whether you prefer in-person classes or working out in your living room with an online class — or combining both options — there's a group fitness class for everyone, no matter where you are.
Head over to BODi and find out how BODi's at-home workouts, nutrition programs, and online community work together to help you reach your health and fitness goals.