Fitspiration Friday: Picking Back Up After Losing My Brother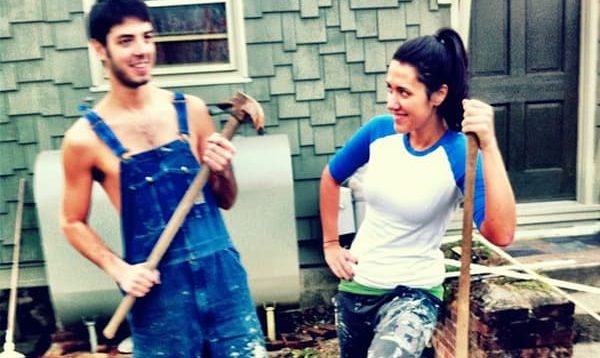 Results vary depending on starting point and effort. Kathy is an independent Beachbody Coach.
If you've tried a Beachbody program, you've probably had a goal in mind that you wanted to achieve. Maybe you wanted to lose weight. Maybe you wanted to get stronger. Maybe you wanted to improve your health. Maybe it was a mix of all three, or something else entirely. But, along the way, no matter what your goal, everyone needs a little inspiration. Every other Friday, the Beachbody Success Stories team will be sharing inspirational fitness stories from some of the folks who have done Beachbody programs. Maybe one will inspire you.
Today, we want to introduce you to Kathy Q.
"Before Shakeology, my health status would always flip flop. I was a crash dieter and would severely under-eat to reach my weight loss goals. I would hit a certain goal weight and then within a matter of weeks, I would be back to eating fast food, junk food, and ice cream. I felt sluggish, had no energy, and that lifestyle was taxing on my body.
My dietary habits were pretty simple — when I was happy, sad, stressed, tired, or overwhelmed, I ate. I overate at meals, craved junk, fast food, and sweets. I'm not proud to say that I would eat a pint of ice cream in one sitting more than once a week. I could down a whole bag of Cheetos, and move on to Oreos. It wasn't a pretty sight.
Then my little brother, Andrew, was killed on March 9, 2013. He was just 22. He was crossing the street in Manhattan when a car hit him going at an incredible speed. The driver kept going and has yet to be found. Andrew was killed on the spot. He was my lifeline, my best friend… the kind of brother who, although he was almost 10 years younger than me, knew so much and was so much wiser beyond his years. He had just graduated from Cornell and gotten a remarkable job in NYC.
After his death, I became a shell of a person. I walked around lifeless. It felt like my heart had been ripped from my chest, stepped on, and thrown off a mountain. How do you keep on living when your best friend in the entire world is no longer by your side? I left my job, couldn't sleep, struggled getting out of bed, and stayed inside my house. I couldn't go out in public. I became terrified because at any moment a song, person, animal, plant (anything and everything!) would remind me of him and I wouldn't be able to control my emotions. I started experiencing nightmares and dreams so realistic, I would wake up and not be able to fall back asleep.
When you ask how my personal life has improved since Beachbody came into my life, words can't really express it. Andrew and I did INSANITY together from start to finish and would laugh our way through the workouts, busting on each other on how weak we were — we were a team. I chose INSANITY MAX:30 because I wanted to feel connected with Andrew. Somehow Shaun T was able to do that for me. That's also when Shakeology came into the picture. It changed how I felt on the inside, which then radiated to the outside.1 It's so nice knowing that I'm doing something good for myself and that it can be felt both physically and mentally."
1These statements have not been evaluated by the Food and Drug Administration. This product is not intended to diagnose, treat, cure, or prevent any disease.