How Felicia Got Fit for American Ninja Warrior!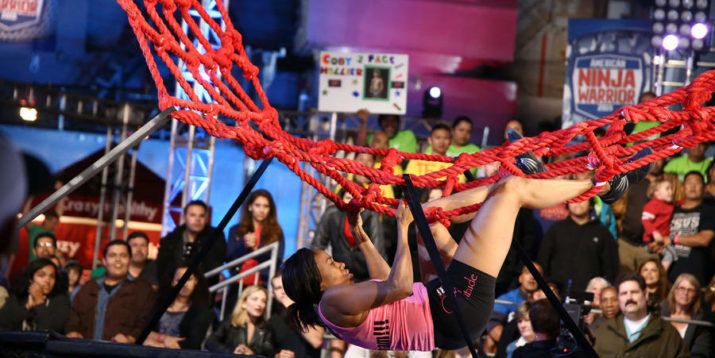 Results vary depending on starting point and effort. Felicia is an independent Beachbody Coach.
If you've tried a Beachbody program, you've probably had a goal in mind that you wanted to achieve. Maybe you wanted to lose weight. Maybe you wanted to get stronger. Maybe you wanted to improve your health. Maybe it was a mix of all three, or something else entirely. But, along the way, no matter what your goal, everyone needs a little inspiration. Every other Friday, the Beachbody Success Stories team will be sharing inspirational fitness stories from some of the folks who have done Beachbody programs. Maybe one will inspire you!
Felicia F. is a veteran with a purple heart who decided to try out for American Ninja Warrior. She had previously trained with Beachbody programs, and teaches INSANITY, Turbo Kick, and PiYo LIVE classes. She auditioned, and made it onto the military episode!
"The first program that got me interested in Beachbody was Turbo Jam. I had seen it on a commercial late at night, ordered it, and loved it. Then I went on to INSANITY. I've also completed a hybrid of Beachbody programs, including INSANITY MAX:30, P90X3, Body Beast, ChaLEAN Extreme, and INSANITY: THE ASYLUM. I just love everything Beachbody!
I am a U.S. Army veteran. I spent five years as active duty, with two deployments: one to Afghanistan and one to Iraq.
The nickname 'Coach Fab' was created because I don't have a middle name, and I love Kimora Lee Simmons. She has a clothing line named Fabulosity. So I made my middle name on Facebook 'Fabulosity.' Once I became a personal trainer, I called my house 'Fabulosity Studios' because it was where I was training clients at the time. After I became a Beachbody Coach, Coach Fab was created.
I had started filling out an application for American Ninja Warrior a long time ago, but never completed it for lack of thinking I'd actually get picked. Last December I got a phone call from someone at American Ninja Warrior asking me to submit my audition video. The best part of my experience being on American Ninja Warrior was meeting all the other military competitors. Everyone rooting for everyone else was so exhilarating. And I met my best friend Ninka, and we have stayed in touch since. I'm most definitely submitting for the next season of American Ninja Warrior. And I plan on training with the new program The Master's Hammer and Chisel to help out."
Here's the audition video that got her on the show. Congrats, Felicia!