Female Beachbody Challenge Winners, Dec 2017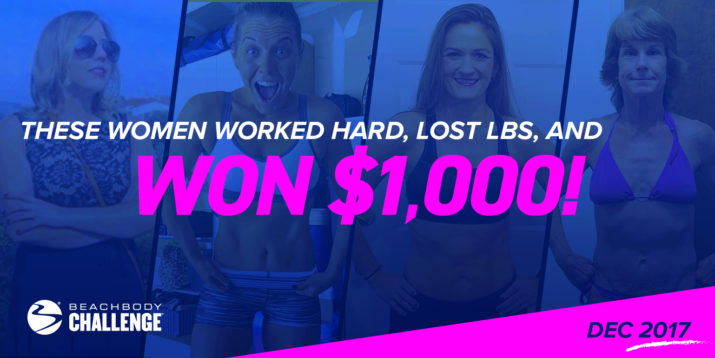 Women of all ages are achieving their goals and transforming their lives at home with Beachbody's fitness and nutrition programs.
In the month of December 2017 alone, more than 3,000 satisfied customers submitted their inspirational transformation stories to the Beachbody Challenge, where healthy lifestyle changes are rewarded with prizes all year long.
In addition to the free gifts that all qualifying contestants receive, these four award-winning women (below) have been selected to win $1,000 each!
Check out their mind-blowing "before" and "after" photos…
Candice B. Lost 175 Pounds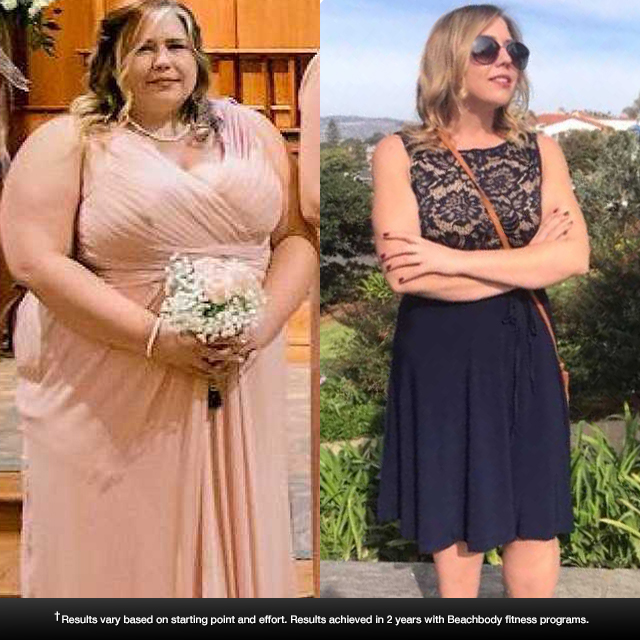 "I was a bridesmaid in my friend's wedding. I ordered the biggest dress available, size 24, and it didn't fit. The seamstress had to order extra material and apply it to the sides, but it looked awful, and I was so stressed about the photos.
The next week I ordered my first Beachbody program, FOCUS T25. I loved it! I felt like I had my own personal trainer right in my home at any given time. And the videos explained each workout so well, I was never confused about what to do or how to do it.
I have completed FOCUS T25, 21 Day Fix, CORE DE FORCE, INSANITY, and The Master's Hammer and Chisel.
Since starting Beachbody workouts, I have lost 175 pounds!
I started at a size 26 pants and 2XL shirt and am now a size 8 pants and Medium shirt. I feel so healthy and strong, and I continue to see results every day with these programs. There is nothing holding me back!"
Amy S. Lost 90 Pounds
Amy made some simple changes to her daily lifestyle and formed healthy, sustainable habits that she can maintain long-term. No fad diets, quick tricks, or gimmicks here.
Just consistent practice over 1.5 years with programs on Beachbody On Demand combined with Shakeology and Beachbody Performance supplements.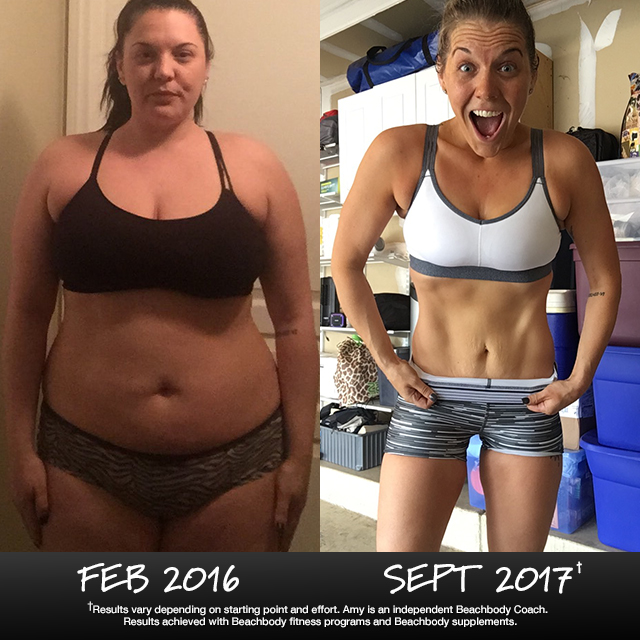 "I can hardly put into words what Beachbody has done to change my life. Physically, I feel lean, strong, and fit! I noticed the most change in my stomach and hips!
And on a personal level, I found a healthy lifestyle that I can maintain for the long haul. I learned how to love myself and treat my body right.
I have more energy and focus. I am happy, I have found a purpose in helping people, and I am finally excited for my future.
I love the structure these programs provide, but also the flexibility they give you to adapt them to your everyday life. You get to eat foods you like while still falling in line with the plan, and I love that I get to work out on my own time! These programs challenged me more than anything before, and I succeeded!"
Melinda B. Lost 47 Pounds
With Beachbody On Demand programs, a daily Shakeology, the support of a Team Beachbody Coach, and the portion-control container system, Melinda lost 47 pounds.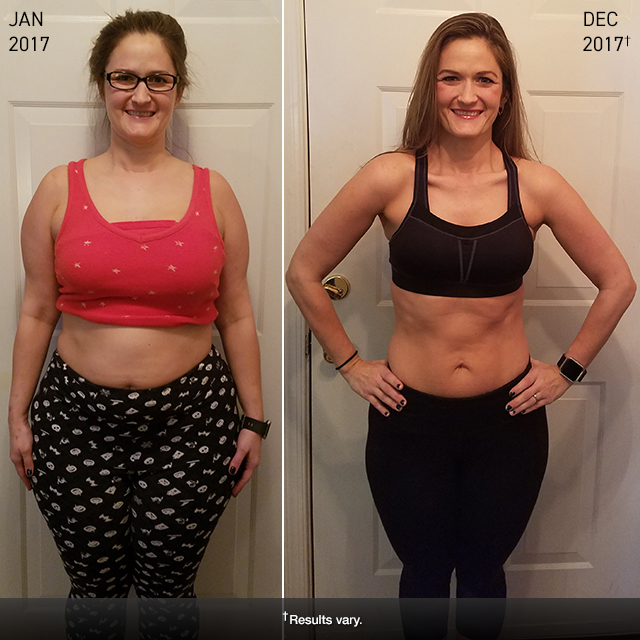 "The portion-control container system made a huge difference for me. Counting calories gives me rage, but this relatively simple system is something that I've been able to implement and maintain.
Paired with the variety and convenience of workouts on BOD, my entire life has changed. Beachbody has changed my life, and I will never go back."
Kathy W. Lost 44.5 Pounds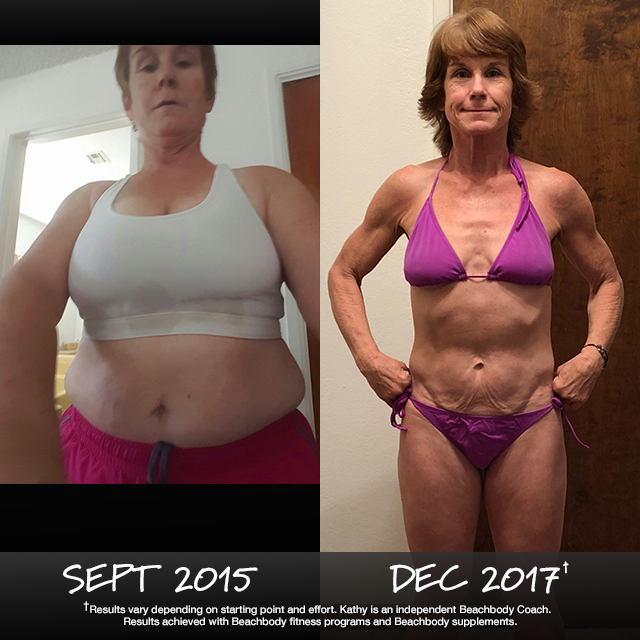 "How do I feel? Freaking fabulous!" says Kathy. "My self-confidence is through the roof! I can keep up with my daughter and grandkids. My stamina has increased. My strength has improved by leaps and bounds. I am doing workouts that I never thought I would be able to do again at my age.
BOD has really brought home workouts to the next level. My favorite is CORE DE FORCE.
My goal is to show others that we can recover and recreate ourselves regardless of age. Beachbody works. I am the proof. I want to spread health and happiness all over the place!"
You can change your life, too. Get started here for the tools you need to Decide, Commit, and Succeed! Complete any Beachbody program, and enter your results for a free gift and a chance to win cash and prizes. Ready to pick a program and get started?

The Beachbody Challenge contest is currently open only to legal residents of the 50 United States (incl. DC), Puerto Rico, and Canada (excluding Quebec) who are at least 18 or the age of majority at time of entry. Residents of Quebec and the UK are not currently eligible to compete in the Beachbody Challenge transformation contest. However, they can earn free gifts after completing a Beachbody program by submitting this application form online.