Darin Olien: The World's First Superfood Hunter
Note: This article is intended for our U.K. audience. Click here for the U.S. version.
---
"I'm not in Mongolia. I'm on the outskirts of Malibu in my private yurt. And that's me in a nutshell," says Darin Olien, superfood hunter and co-creator of Beachbody's superfood nutrition shake, Shakeology.
When not camped out at his Malibu outpost, Olien might be found backpacking through the most remote regions of the Himalayas or combing the Amazonian forests for exotic palm fruits that most of us have never tasted.
His goal: To uncover the most nutritious and underutilised plants in nature.
Just a Small-Town Kid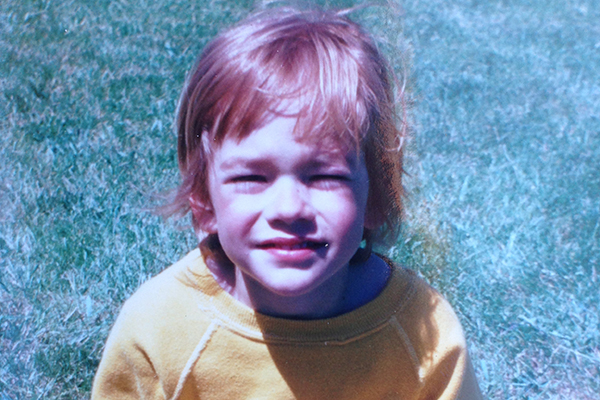 You might think that the world's first — and possibly only — superfood hunter grew up the child of bohemian artists where a gypsy-style life of yurts and village-hopping might have been de rigueur.
But Olien grew up in a small farm town in Minnesota, the son of an agriculture professor at the University of Minnesota's extension school.
"Picking beans, throwing hay bales — that was my childhood," he says.
As a kid, Olien wanted to be a veterinarian, and then a cowboy, because his cousins were ranchers.
It was a football injury in college, and subsequent depression, that steered Olien to a career in health and wellness.
With an undergraduate degree in physiology and nutrition and a master's in psychology, Olien delved into functional foods and supplements after college, but felt frustrated by what he saw out there — poor-quality products that weren't being sourced properly, and often misunderstood and used improperly, he says.
It was then that he decided to return to his farming roots.
"The lightbulb went off: I needed to go meet the farmers. Superfood-hunting didn't come out of a sexy idea. It came innocently from this blue-collar kid who needed to go meet the farmers and understand … how are they growing this ancient plant, how are they preparing it, how are they using it, and what's the quality of it?"
If It's Not Sustainable, It's Not Worth It
For Olien, nutrition is only part of the story. "My life is the environment, health, planet, and people," he says.
Though it's the lure of a nutrient-dense superfood that brings him to a remote village halfway across the globe, it's the farmers and planet he truly wants to invest in.
"How do you help these farmers create a sustainable business and better life, and protect their land from industrialisation at the same time?" he asks rhetorically.
Without showing up and understanding where you're sourcing your ingredients from, you have no idea what the challenges are — economically, environmentally, and socially.
He's seen farmers without clean water, soil contaminated from mining, and middlemen leaving farmers without enough profits to care for their land.
Only by first-hand knowledge, he says, can you really understand the real impact you're having on people and the planet.
This, he says, is the story he likes to tell of Shakeology.
During those early years of global foraging, Olien decided he would formulate his own supplement, one that would help people get more of the nutrients their diets are often missing.
But, says Olien, no one was willing to pay for the formula he wanted to make until his friend put him in touch with Isabelle and Carl Daikeler at Beachbody.
"Carl said, 'Don't worry about cost. We're not going to compromise on this formula,'" remembers Olien.
When Isabelle, co-creator of Shakeology, and Olien put their heads together on what was to become Shakeology, they were shocked by how alike their vision was.
"It was a formulation marriage, where we were totally in sync," recalls Olien. "We've never, ever once to this day argued or had a different idea than the other on what we needed to do."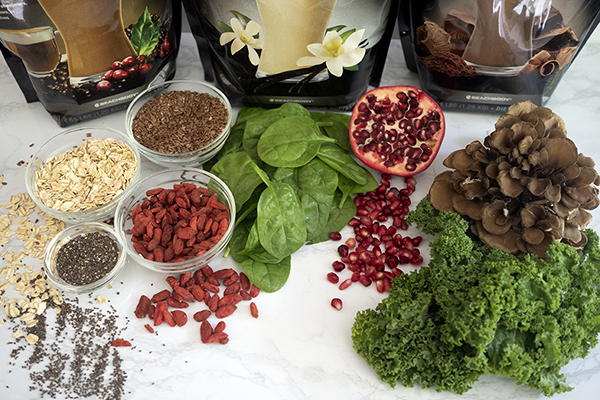 Why Shakeology?
It probably comes as no shock that Olien, a self-described environmental activist, follows a strictly vegan diet; but you might be surprised that when doling out nutrition advice, Olien won't tell you to give up meat (though he's certainly not against it).
Instead, he advocates for diversifying your diet with as many plants as possible.
Superfoods, he says, are a way to deliver an extra-potent amount of nutrients that help keep us healthy and resilient.
"We're under a chronic state of stress all the time that's not letting go," Olien says.
Today's fast-paced lifestyle, combined with a love for modern-day conveniences like fast food, can leave us more and more nutrient-deprived, he explains.
Shakeology, he says, provides a safety net to help counterbalance these nutrient gaps. According to Olien, even he is susceptible to the always-on nature of modern life.
"We're always in this 'get this done' mode, riding this adrenaline-fatiguing road, caffeine-stimulated need to produce all the time — and I'm very good at it. So, for me, I have to always practice stepping back," he explains, which involves meditating or visualising three to four times a day.
"I'm Ridiculously Controlling"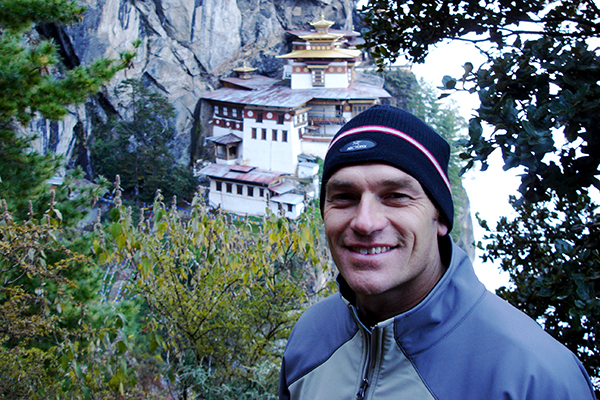 Olien is just as intentional with his diet as he is with his mindfulness practice. "I'm kind of ridiculously controlling about my food," he confesses. "It's pretty simple: smoothies, elixir-type drinks, salads with nuts and tempeh kind of thing."
He starts his day with Shakeology, which lately he likes to blend with frozen blueberries and a little bit of water to make a nice cream, with more fruit and nuts on top.
Though his diet may sound austere, Olien swears it is anything but.
"That little Shakeology ice cream I make? I'm in ecstasy. Maybe put some coconut yogurt on top of that stuff. Like, come on, does it get any better?" he says emphatically.
As he describes his air-popped popcorn with coconut oil and algae flakes, paired with kombucha — "the perfect finisher to the day" — you see just how passionate this man is about his food, and the people and places he sources it from.
"If I could take what I've experienced in my being and in my body, and somehow share that, you would never look at the Shakeology ingredient list the same," he says.