Cycling for Beginners: Here's How to Get Started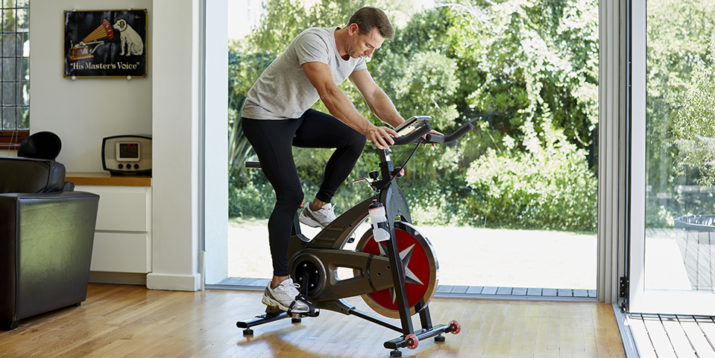 Whether you're looking to join the ranks of experienced road racers or you just want to take up cycling for the healthy benefits, you have to start somewhere.
If you're new to cycling, you probably have a few questions, such as…
What equipment do I need? How many days should I ride? Should I start with indoor or outdoor cycling?
Have no fear — these expert tips on cycling for beginners can help you get started.
Should You Start Indoors or Outdoors?
Whether you start your cycling routine indoors, outdoors, or some combination of the two is entirely up to you.
Chances are, your decision will largely depend on where you live and what equipment you can get your hands on.
Are you in a busy city with heavy traffic or a quiet neighborhood with bike paths? Do you already own a stationary bike or a road bike?
Here are a few other factors to consider…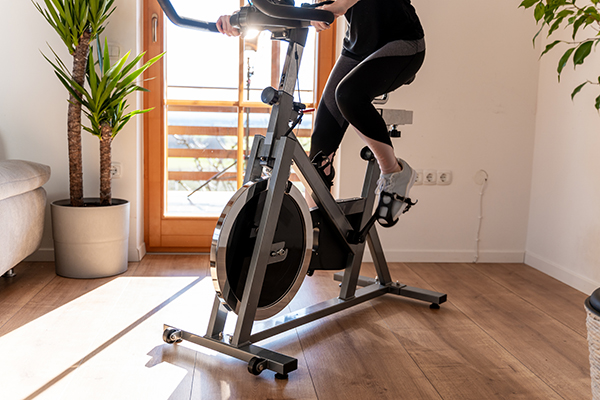 Indoor cycling
From a performance perspective, you're probably better off starting with indoor cycling.
You can control your pace and get used to riding without worrying about losing your balance or navigating bumpy roads.
"A controlled indoor environment will allow you to ride at a specific intensity and reduce injury risk associated with overexerting outdoors," says Pav Bryan, performance director at Spokes and author of The Guide to Truly Effective Cycling.
Plus, indoor cycling for beginners removes the risk of colliding with cars, power walkers, and other cyclists.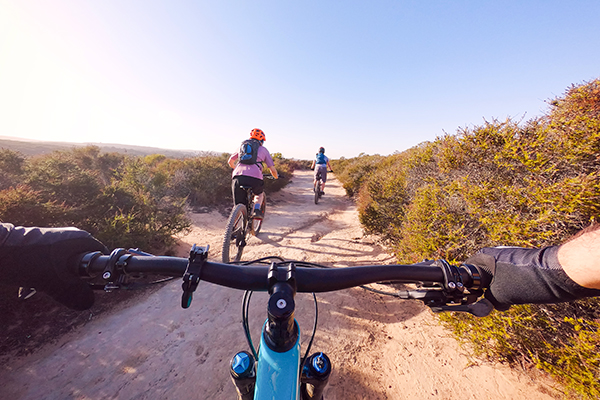 Outdoor cycling
For many people, part of the appeal of cycling is getting out in nature. If you're itching to get outdoors, go for it!
Just make sure you're properly equipped and that you're paying attention to your surroundings.
Keeping your balance while riding outdoors provides an added benefit: "Not only will you work your legs and lungs, but all the stabilizing muscles required to actually balance and steer a bike," says Olympic cyclist Todd Wells.
What Gear Do You Need to Get Started?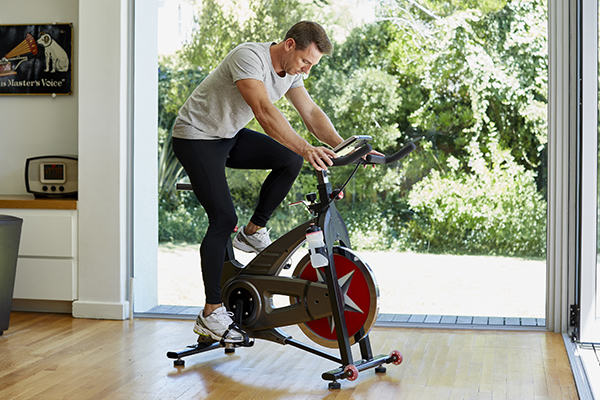 The main gear you'll need is a bike (of course), a helmet for outdoor cycling, and comfy activewear.
If you're using a stationary bike, you may also want to use toe clips or cycling shoes with cleats to secure your foot to the pedal.
"As a beginner, I wouldn't worry too much about fancy tech or the best clothing," Bryan says. "Just use your phone to track your rides, and wear something comfortable until you've made a definite decision about the type of riding you want to do."
So what type of bike should you get?
If you already have a bike gathering dust somewhere — or you can find a used bike for a fair price — your simplest and cheapest option is to take it to your local bike shop for a tune-up.
If you're buying new, consider what type of riding you'll do most often.
Road bike. Lightweight with narrow tires, road bikes are perfect for neighborhoods, city streets, and paved bike paths.
Mountain bike. If you live in an area with epic off-road trails, you might want to invest in a mountain bike, Bryan says. (If you have a mix of trails and streets, consider a gravel bike, which "looks like a road bike, but is also capable of riding most trails," Bryan says.)
Stationary bike. If you prefer cycling indoors, you may want to invest in a quality stationary bike. You can also turn your outdoor bike into a stationary bike using a bike trainer (a device that attaches to your rear wheel axle).
If you'll be riding outdoors, be sure to get a quality helmet as well. The pros at your local bike shop can help you find one that fits right.
They can also help you adjust your bike so the seat is at the right height.
What's a Good Cycling Speed for Beginners?
Keep your intensity easy as you get used to cycling. Instead of shooting for a specific speed, simply aim for a pace you're comfortable with.
"Some people might feel great at 20 miles per hour, and others might be closer to 6 miles per hour," Wells says.
Bryan suggests starting with 30 minutes of cycling for beginners, three times per week. "As a beginner, you want two days off the bike to allow your body to recover," he says.
After a few weeks of consistent riding, try varying your speed, terrain, and intensity.
If you're indoors, throw in a few bursts of fast pedaling or crank up the resistance. If you're riding trails, test a more technical route or pick up the pace.
"Variety is the spice of life and a great way to get the most out of your training," Wells says.
The MYX Home Studio by Beachbody is now available in the U.S. With a MYX bike and Beachbody On Demand Interactive (BODi), you'll get personalized training, endless workout options, and more.
Learn more about the MYX Home Studio.