Looking for Country Heat Results? Here are 5 Before and Afters!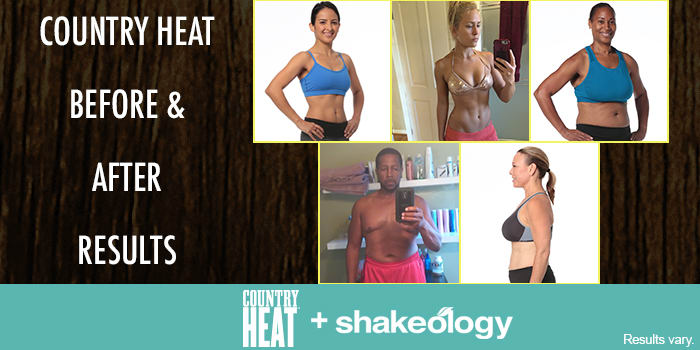 Country Heat has been giving our test group participants some amazing results† so far! Check out their amazing photos, stats, and what they have to say about the program.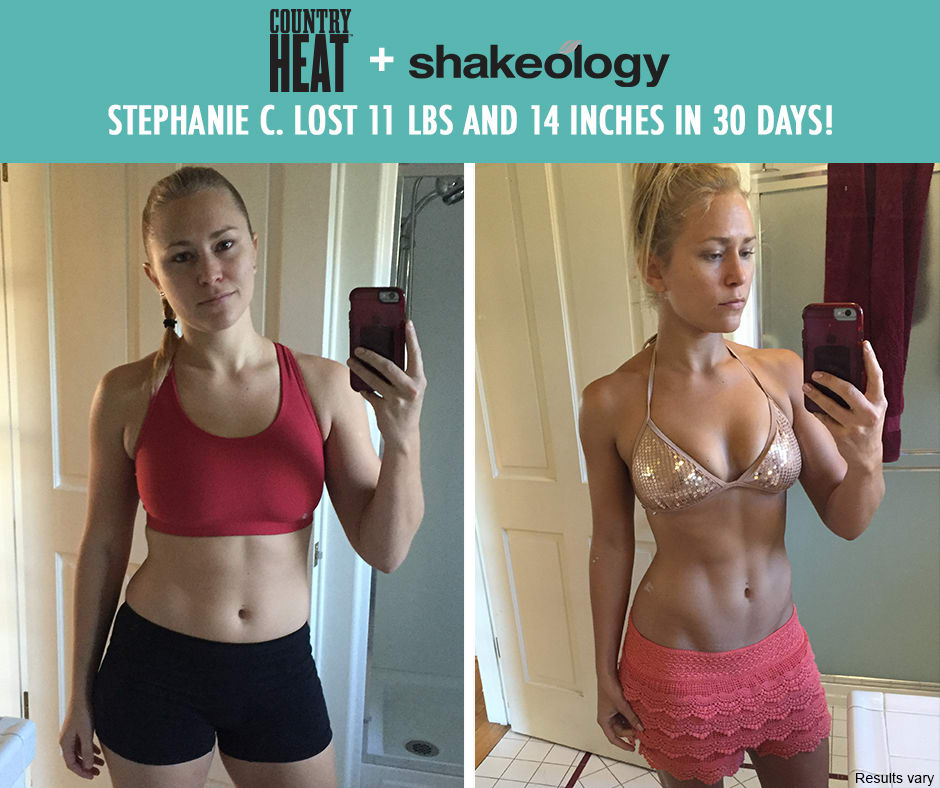 Stephanie C. lost 11 pounds and 14 inches in 30 days with Country Heat. She loved how fun the workouts were, and how she looked forward to doing them each day – she says that's what got her results! She said, "I did not expect to get such drastic results from such a low-impact dance program. It doesn't matter if you dance, if you like country music, if you are a girl, a guy, an athlete or not: absolutely everyone can get a kick out of Country Heat. Just try it! The music is addicting, the dance moves are fun and easy, and you will lose weight. I've been an athlete my whole life and have tried every high-impact program out there. The difference with Country Heat is the low-intensity workouts are fun and keep me coming back. The results are a leaner, toned figure and I love it."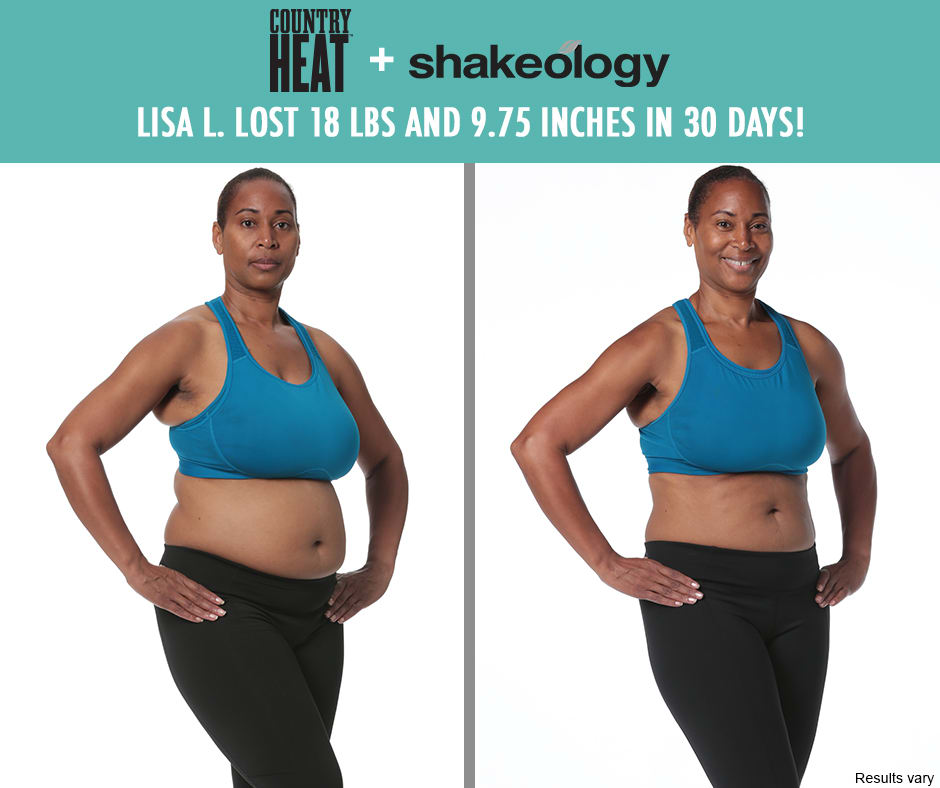 Lisa L. lost 18 pounds and 9.75 inches in 30 days with Country Heat. She was able to use the modifier when necessary and keep the moves low-impact, and she still saw great results! She said, "Country Heat allowed me to change my mindset about exercise and working out.  You can have fun doing something other than playing sports. A person doesn't have to be in condition to get in better shape—you can start right where you are (everyone can dance!) and progress from there. One of the best things about Country Heat is that it's easy on your joints. I saw amazing results doing low-impact moves. On some moves, I could increase the intensity but on other moves, I kept my movements low impact and saw results."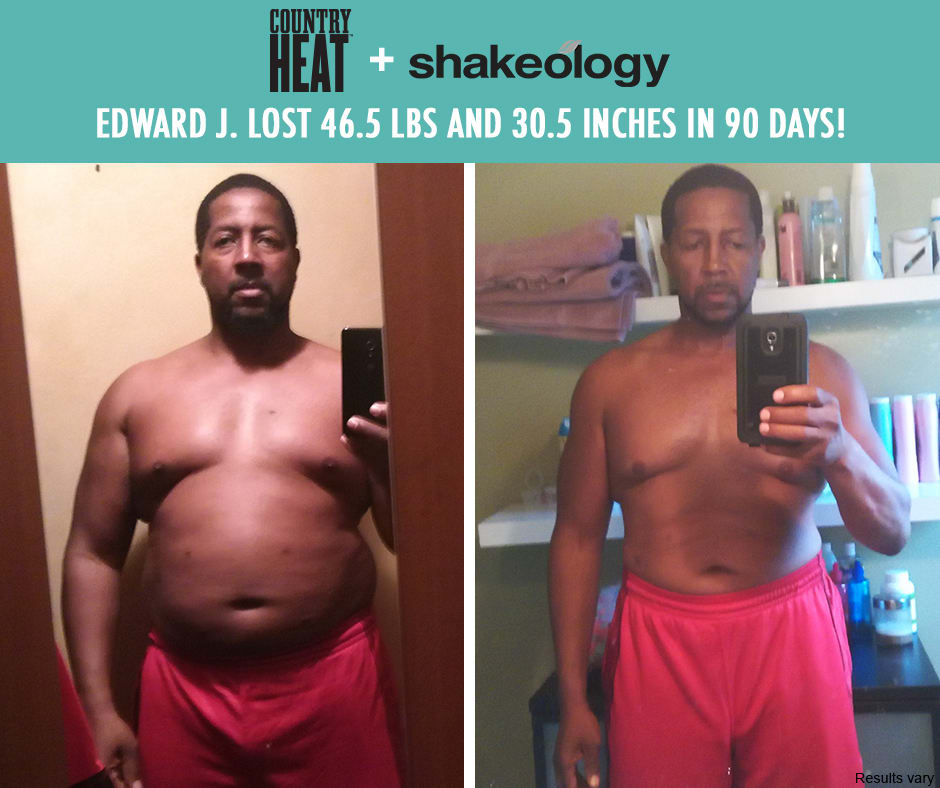 Edward J. lost 46.5 pounds and 30.5 inches in 90 days with Country Heat. After completing the program, he is feeling happier and healthier, and notices his new, slimmer shape and flat belly! He said, "The workouts are fun and easy, but you can modify up or down to increase or decrease [the intensity]. Sometimes I followed the modifier, but once I got in better shape, it was rarely needed. The music is great (and I wasn't a fan of country music before). I really like 'Save a Horse, Ride a Cowboy.' The beat made it fun and easy to do the moves. Country Heat is fun, easy, effective, and you can start no matter what level of fitness you're at."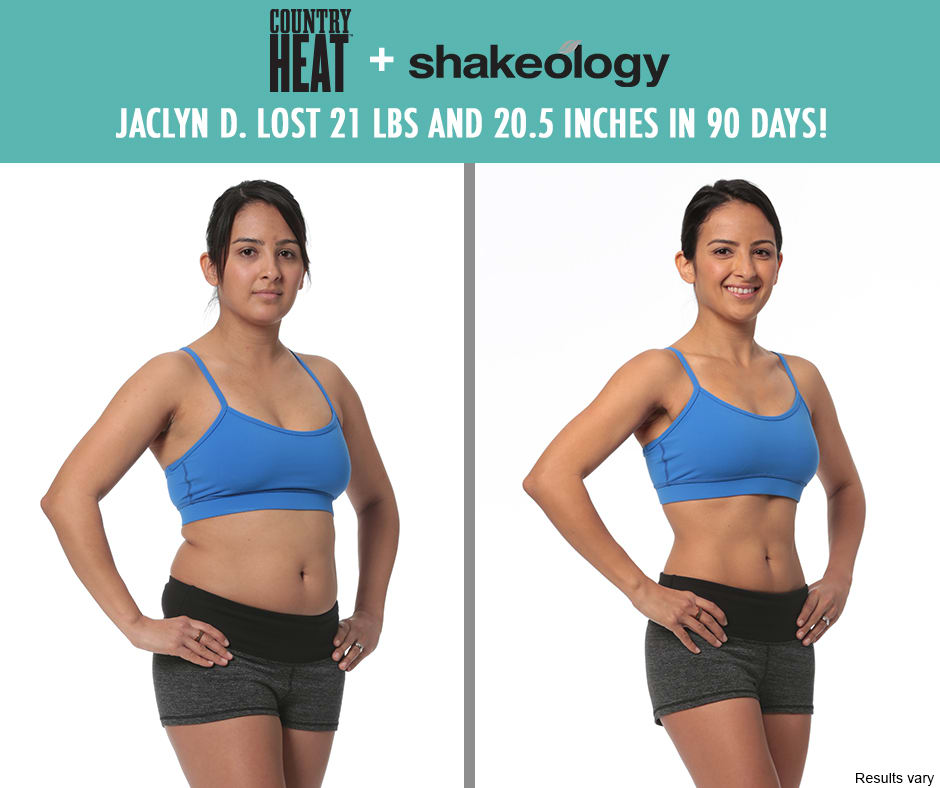 Jaclyn D. lost 21 pounds and 20.5 inches in 90 days of Country Heat. She loved the music and found it fun and easy to dance to. Though she admits to being uncoordinated at first, she was able to catch on and follow the clear instructions so she could do all the moves! She said it best when she said, "I feel damn awesome – healthier and more fit than I have my entire life. I feel strong, confident, light on my toes, optimistic, and it always gives me a boost to see the ways my physical health has improved – from climbing stairs without getting winded, to being able to carry all my groceries in one trip! If you didn't like dancing before, or thought you couldn't do it, Country Heat will build your confidence and maybe even make you love it."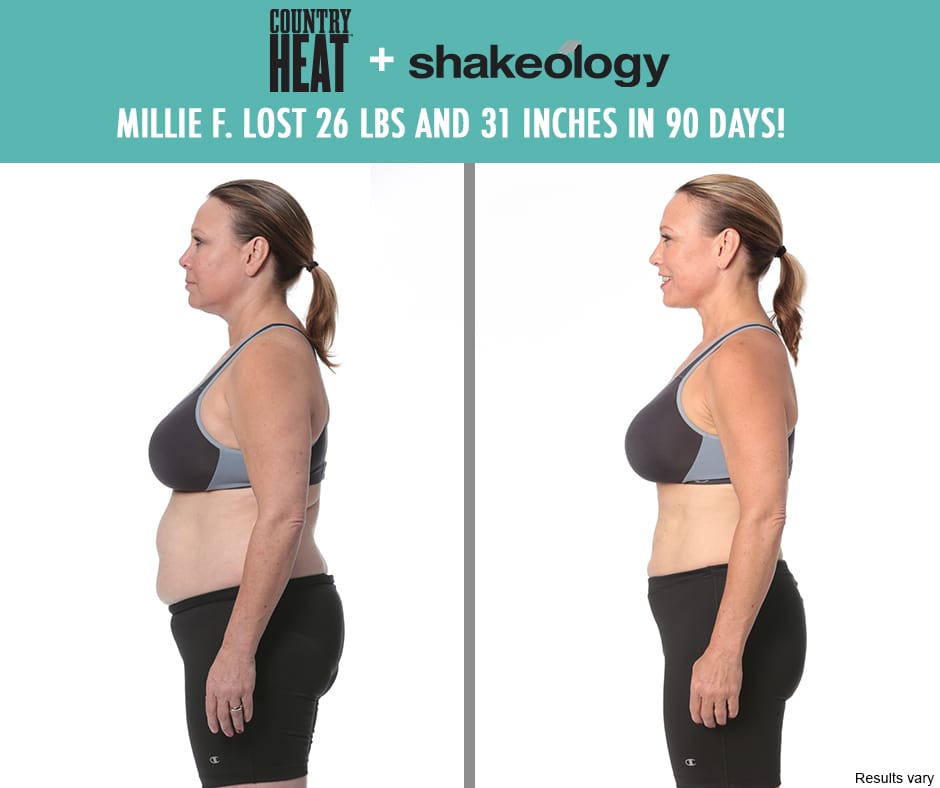 Millie F. lost 26 pounds and 31 inches in 90 days of Country Heat! Though she had never had a dance lesson in her life and this was the first workout program she had tried, she found the workouts easy to do. She said following Autumn was easy, because she broke down the steps into easy-to-follow directions. Millie told us, "I did not expect to see such results from this fun workout. I also didn't expect to sweat so much! The music was great. It was fun and easy to dance to. Country Heat is something I would recommend to everyone! It is simple, fun, energizing, and from young to old, women to men – everyone can see results and add a little spunk to every day!"
†Results vary depending on starting point, goals, and effort.  Exercise and proper diet are necessary to achieve and maintain weight loss and muscle definition.