Chocolate Chia Overnight Oats
Overnight oats are an easy, no-fuss way to start your day off right — just prep your oats the night before and then just grab a spoon in the AM and dig in.
How do you make overnight oats even better?
Add in a scoop of Shakeology for superfood nutrition.
For this recipe, we used Chocolate Shakeology for creaminess and full chocolate flavor.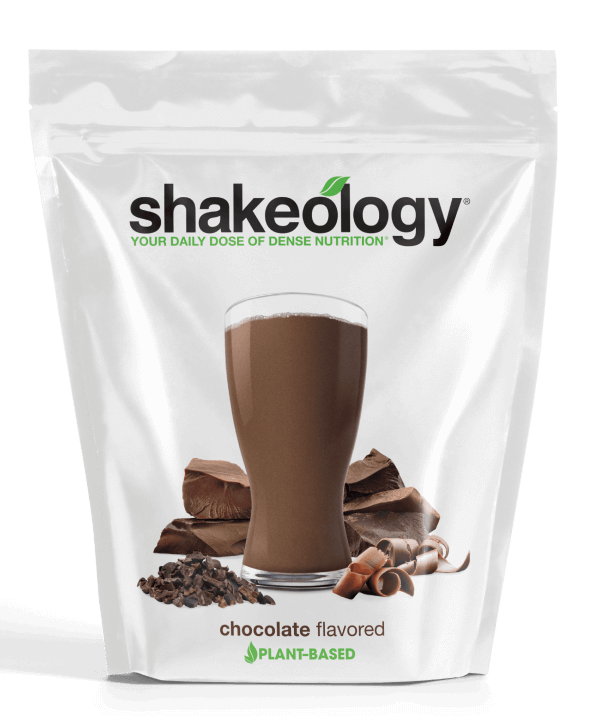 Chocolate Shakeology
Experience a rich and deliciously decadent chocolate-flavored superfood dessert.
Top your oats with banana slices before eating and you've got yourself a decadent-tasting breakfast or snack.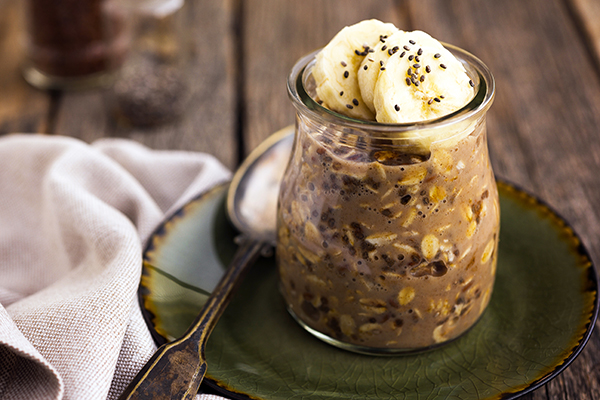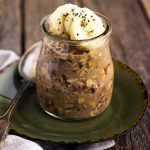 Chocolate Chia Overnight Oats
This overnight oats recipe is so easy to make and it's delicious as breakfast, dessert, or a snack.
Prep Time 5 mins
Cook Time 0 mins
Total Time 1 hr 5 mins
Servings 1 serving
Calories 451 kcal
Ingredients
½ cup / 40 g dry rolled oats
1 scoop Chocolate Shakeology
1 Tbsp. chia seeds
1 tsp. cacao nibs
1 pinch ground cinnamon
1 cup / 240 ml unsweetened almond milk
¼ large banana, sliced
Instructions
Add oats, Shakeology, chia, cacao nibs, and cinnamon to a 16-oz. (450-ml) jar (or sealable container); stir to combine.

Add almond milk; mix well. Seal lid; refrigerate for 1 hour or up to overnight.

Top with banana just before serving.

Store refrigerated in an airtight container for up to 24 hours.
Recipe Notes
Fantastic Fiber (F), Gluten Free (GF), No Dairy (ND), Protein Power (P), Vegan (V), Vegetarian (VG)
The Nutrition Facts box below provides estimated nutritional information for this recipe.*
*Total Sugar 12 g, Added Sugar 5 g
Nutrition Facts
Chocolate Chia Overnight Oats
Amount Per Serving (1 serving)
Calories 451 Calories from Fat 117
% Daily Value*
Fat 13g20%
Saturated Fat 3g19%
Cholesterol 10mg3%
Sodium 358mg16%
Carbohydrates 60g20%
Fiber 16g67%
Sugar 12g13%
Protein 26g52%
* Percent Daily Values are based on a 2000 calorie diet.
Container Equivalents (Regular)
½ Purple
1 Red
2 Yellow
½ Orange
2 tsp.
Container Equivalents (Vegan)
½ Purple
1 Red
2 Yellow A
½ Orange
2 tsp.
2B Mindset Plate It!
This recipe makes a great breakfast.