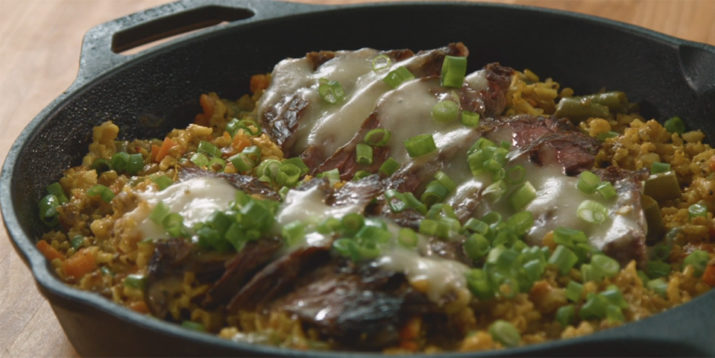 Steak for dinner? Yes, please!
This Cheesy Steak Skillet isn't a cheesesteak, but it has all the yummy flavor of one, draped over a bed of brown rice with vegetables and topped with shredded Colby Jack cheese.
As per usual, this episode of FIXATE is full of handy tips and tricks that help take your weeknight dinners over the top. Ultimate Portion Fix creator Autumn Calabrese and her brother, chef Bobby Calabrese, cook up a skillet of skirt steak that's know-your-socks-off good!
Bobby offers a mini master class in searing, complete with pro tips on everything from the ideal cooking surface to a slicing technique that will ensure your skirt steak is never tough and chewy.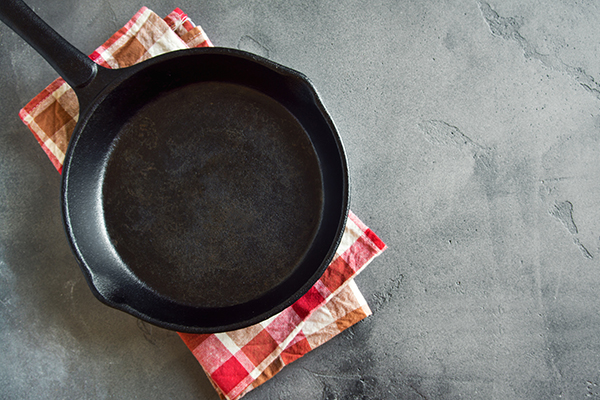 Bobby's approach to this flavor-rich recipe is executed in stages, beginning with the use of a cast-iron skillet.
"To put a really good sear on your skirt steak, refrain from salting your beef until after you've placed it in the pan. Give it a minute to get nice and hot, then apply a little salt," he recommends.
This prevents any moisture from drawing out of the meat, which will prevent a good sear.
Not only is the skillet ideal for achieving a perfect sear on your meat, but it's also a great way to cook your veggies and rice. This recipe is much like a paella, but instead of saffron and seafood, this hearty meal features a Moroccan-inspired spice mix and beef.
When compared to a very popular restaurant version, this FIX-approved Cheesy Steak Skillet our skillet has 48 percent fewer calories, 50 percent less fat, and 70 percent less sodium.
That's not bad for an easy weeknight dinner that's also perfect for weekly meal prep!
Pro tip: For those of you doing 80 Day Obsession, take note of this recipe, especially folks in the higher calorie brackets.
To get the recipe and find out the Container Equivalents and nutritional information, watch the FIXATE episode on BODi!