9 of the Best Organic Sunscreens
As with most food, people tend to gravitate towards beauty products that are natural and organic. Even though those two terms seem similar, you should know that there's a big difference between "natural" and organic sunscreen.
"Natural" effectively means nothing, as there is no regulation for it and anyone can slap the term on their packaging. But in order to promote something as "organic," brands must follow a strictly regulated product and labeling set of requirements. So as you're perusing through the sunscreen aisle, seeing "organic" on the packaging will indicate that you're getting the highest quality ingredients.
Why choose organic when it comes to your skin protection? Organic sunscreens are free of chemicals like oxybenzone that may aggravate your skin, potentially disrupt your body's hormones, and harm marine life. Instead, they use physical blockers like zinc and titanium dioxide, which are less likely to irritate the skin!
Here are some of our favorite organic — and truly natural — sunscreens for you to try.
1. Green Tea Sunscreen SPF 30 (100% Pure)
This SPF 30 dual purpose sunscreen protects your skin from UV rays while moisturizing and rehydrating dry skin. Made with green tea, aloe, and raspberry seed oils, 100% Pure sunscreens are safe and gentle for all skin types and are less likely to clog your pores.
Price: $34
2. Pot of Shade: Heliotropic (Kypris)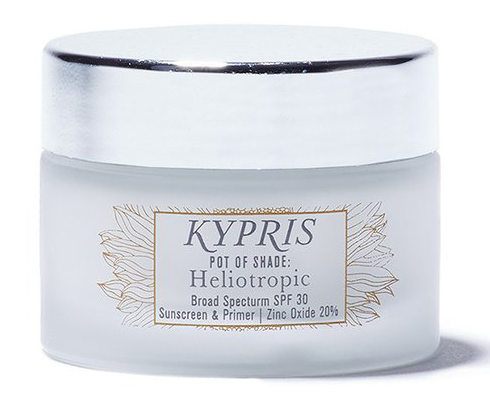 This SPF 30 organic sunscreen is made with wildcrafted and natural ingredients like sea algae and tamanu for supple skin that glows. With a non-greasy formula, Kypris is one of the best natural sunscreens for your face since it easily absorbs into the skin and doesn't leave behind any unwanted white residue.
Price: $75
3. Sea Clearly Organic SPF 50 Clear Sunscreen Mist (Sonrei)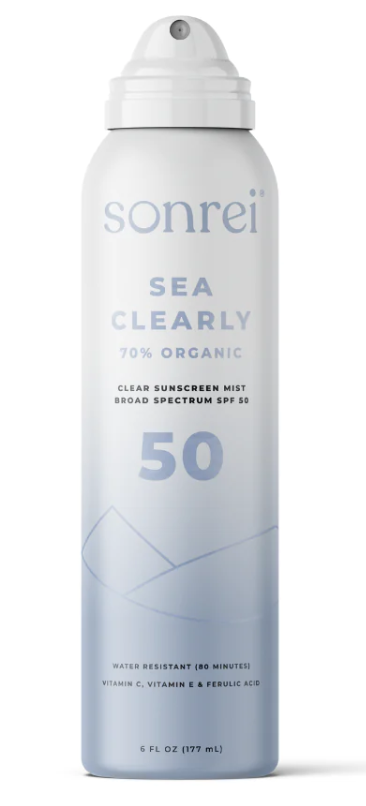 Sea Clearly is a 70% organic, ultra-sheer sunscreen mist that's gentle and resistant against water and sweat. Infused with vitamin C to brighten and protect and vitamin E to hydrate and strengthen the skin barrier, it's free of oxybenzone and octinoxate and won't leave any greasy residue!
Price: $35
4. Juice Beauty SPF 30 Tinted Mineral Moisturizer (Amazon)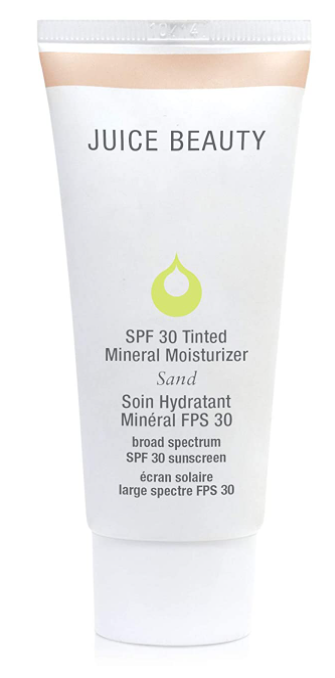 For those who like to wear makeup, reapplying face sunscreen throughout the day can be a bit tricky. That's where this SPF 30 tinted moisturizer comes in handy.
As a four-in-one BB cream, Juice Beauty Tinted Mineral Moisturizer Sunscreen blends antioxidant-rich apple, grape and aloe juices together with zinc to protect, hydrate, and even out your skin for a subtle glow and smooth complexion.
Price: $23
5. Nurture My Body Organic Vegan Sun Protection (Amazon)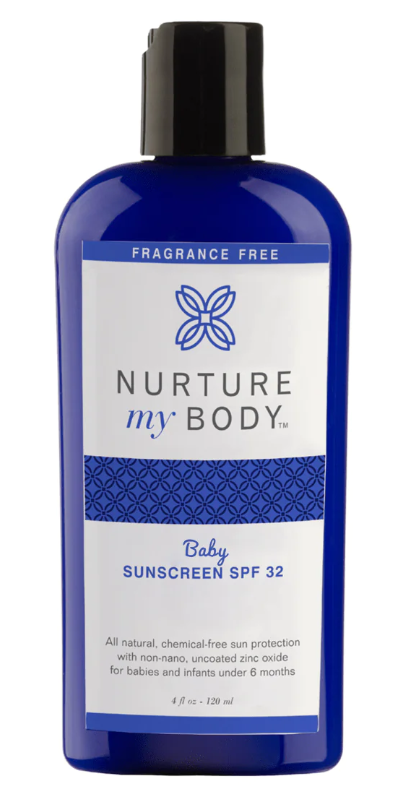 Free of added fragrances, parabens, chemicals, gluten, and nuts this eco-friendly, vegan, and non-comedogenic natural sunscreen is the holy grail for customers with easily irritated skin.
It's made with just a few ingredients like extra virgin olive oil, jojoba oil, and shea butter, so Nurture My Body is gentle enough even for baby skin.
Price: $30
6. EIR NYC All Natural Surf Mud Pro Stick (EiRNYC)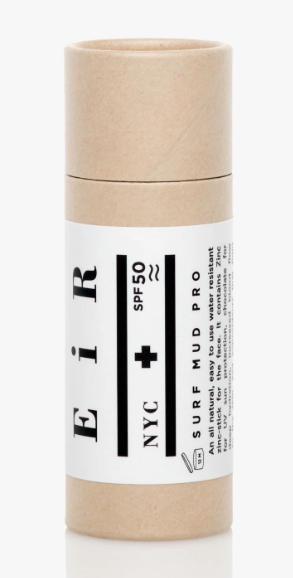 Inspired by the traditional Mayan chocolate mask, this reef-safe and water- and sweat-resistant organic sunscreen stick contains cocoa powder and cocoa butter for added hydration. Plus, it has a super easy glide-on application and is small enough to take anywhere.
And who wouldn't want to smell like a chocolate sundae while fighting UV rays?
Price: $32
7. Countersun Mineral Sunscreen Mist (Beautycounter)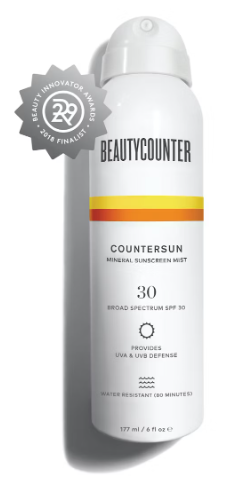 This chemical-free, mineral-based sunscreen uses non-nano zinc oxide to ensure that neither you nor the reefs will ingest any harmful particles. Beautycounter sunscreens also never use octinoxate or oxybenzone, which are the two ingredients known to bleach, damage, and deform our precious coral reefs.
And with its spray-on application, it's much easier to get all those hard-to-reach spots.
Price: $39
8. SanRe Organic Skinfood Sparkling Aloe Day Cream (Amazon)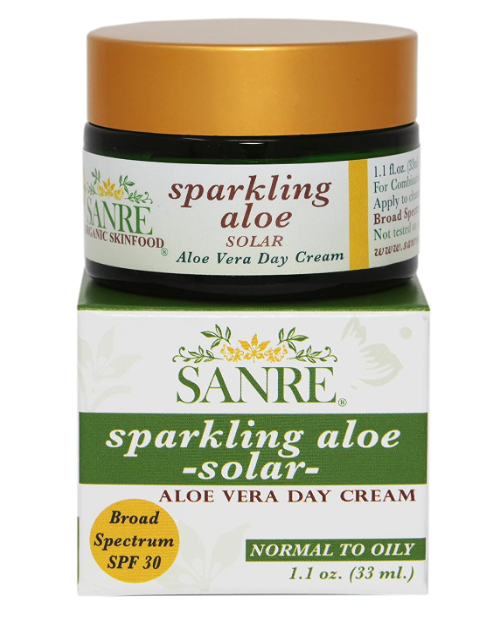 An antiseptic moisturizer, this is a good sunscreen choice for those with oily, combination, or acne-prone skin. It contains healing ingredients like aloe, tea tree, and hazelnut oil, as well as both titanium dioxide and zinc oxide for a great sun protectant that'll keep sebaceous activity at bay.
Price: $34
9. SPF 50+ Water Resistant Zinc Sunscreen Butter (Amazon)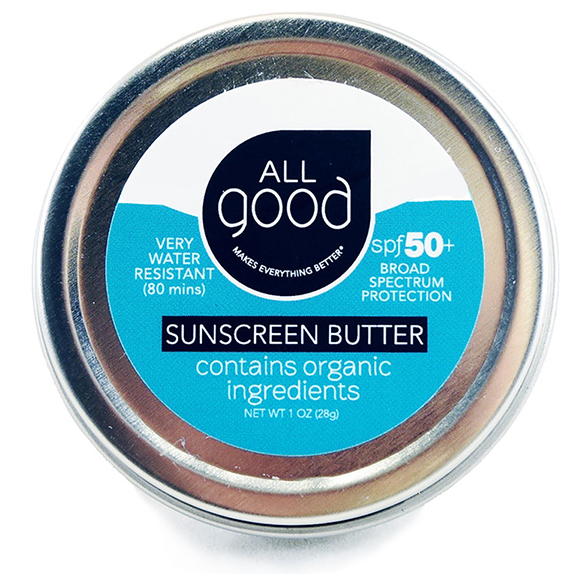 This SPF 50+ sunscreen from All Good does it all and does it good. It's water-resistant for up to 80 minutes, reef-safe, NSF Certified Organic, and contains hydrating ingredients like organic jojoba oil and organic coconut oil. The added beeswax makes for a nice skin salve as well!
Perfect for stashing in your pocket or purse with its small tin packaging, this sunscreen is an all-around win.
Price: $19