5 Bedroom Tips for a Better Night's Sleep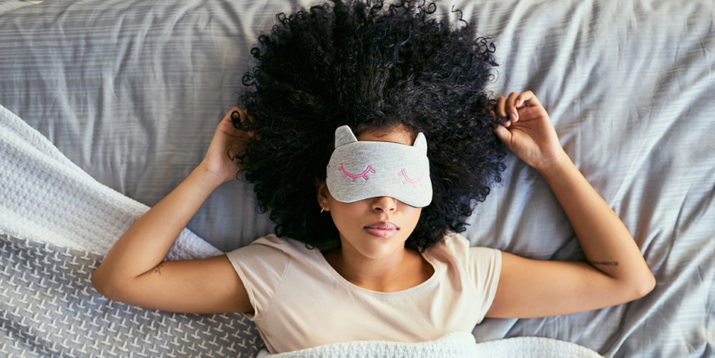 A good night's sleep: In our over-scheduled world, it seems like everyone's searching for it.
The first place to start — before you go to the sleep clinic, before you take pills, before you try sleep therapy — is the most obvious: your bedroom.
Makes sense, right? Our kitchens are designed for optimal cooking, our dining rooms for entertaining.
Our bedrooms should be designed for sleeping (OK, and maybe one other undercover activity), so it's important to optimize it to get quality sleep.
All your senses are involved when it comes to sleep, so here are five tips for prepping them for zzzz's: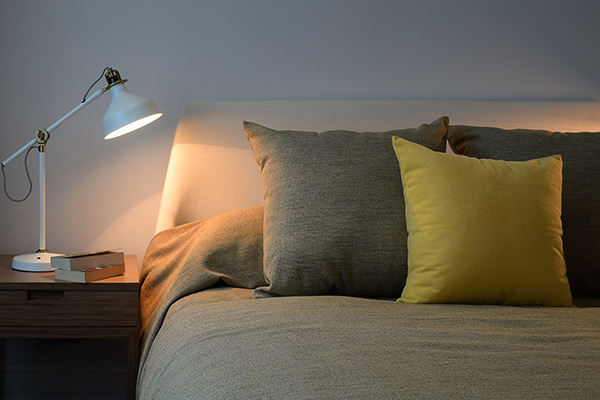 Sight
"In order for the light to shine so brightly, the darkness must be present," said philosopher Francis Bacon.
The quality of the light and the darkness is important for a bedroom.
Even when your lights are out and your blackout curtains are drawn, there may still be tiny spots of light that can be distracting: light from your clock or smartphone or those sneaky red lights on a TV or other electronics in your room.
Turn your smartphone facedown, put your clock on the floor or facing away from you, and cover all those little lights with a bit of black duct tape.
Then focus on your light fixtures. Bedrooms need "lighting layers," says Clifford Starr, chief lighting designer consultant for Lighting by Gregory, referring to the number of lights in the room, including the overhead light, the closet light, the bedside sconces, and table lamps.
Starr recommends warm-temperature LED lights and everything on dimmers "so you have full control over the mood of the room."
Starr also recommends touch lamps for your bedside table, so you don't have to fumble for a switch when you're dozing off reading a book.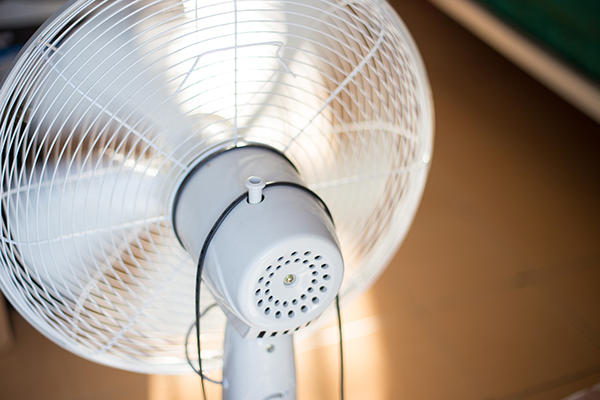 Sound
For some people, too much silence can be just as distracting as too much noise.
You can use a ceiling fan, floor fan, or the A/C to create low background noise (and cool things down, too). Or if you want to get high-tech, you can invest in a white-noise machine or sound machine that plays soothing sounds like ocean waves or rain.
Here are the five best-rated sound machines, including an adaptive sound machine that may neutralize intermittent sounds from your sleep surroundings.
Smell
Olfactory is a typically overlooked sense when it comes to sleep; many scents can actually relax you and help you get to dreamland faster.
Studies show that red rose and lavender oils have been known to produce better quality sleep and even better dream recall. Roman chamomile oil and clary sage are also good relaxers.
Some people recommend spraying your entire room, including the bedsheets and the room. But skip the store-bought air fresheners or sprays that contain lots of chemicals and make a batch of DIY lavender spray.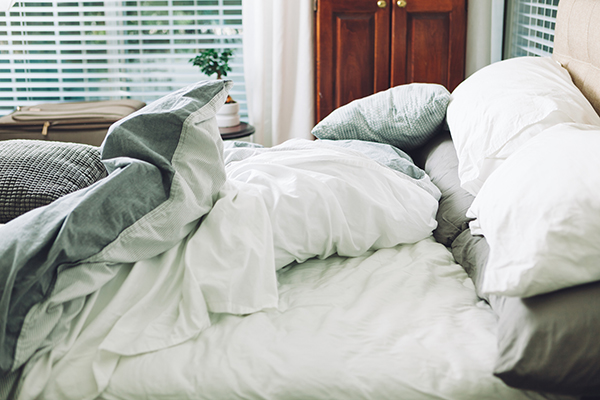 Touch
Who doesn't like to nestle into the warm comfort of a well-made bed?
When it comes to the Goldilocks mattress debate of too hard vs. too soft, there's no right answer: You need to find what works for you.
But what if you and your partner disagree on the level of firmness you want in a mattress? Memory foam mattresses might solve your problem, or some coil mattresses are firm on one side, plush on the other.
But the key to a good night's rest might lie more in the bedding than the actual bed itself.
First: your pillow. Make sure you're sleeping on a pillow that fits your sleeping "style."
The firmness of your pillow corresponds to the position you sleep in. Stomach sleepers need soft pillows, side sleepers need firm pillows and back sleepers need medium support.
"It's important to find the right down pillows to match your sleep position, whichever phase you're in. Keeping your head, neck, and spine aligned means you wake up feeling rested and without any aches and pains," according to the Pacific Coast Feather Co.
Next: your bedding. Surprisingly, thread count is actually not a good way to measure the quality of sheets.
That's because there are only so many threads a sheet can have (experts say 400) and after that, you're splitting hairs.
In 2002, the Good Housekeeping Research Institute found that seven out of eight sheets have exaggerated thread counts, often by three to five times the true number.
But again, sheets are a personal preference. Some like it crisp (go with percale) and some like it soft (go with sateen).
If you're at a hotel and find yourself in love with their bedding, ask if they offer it for sale. Here are the Good Housekeeping Institute's picks for favorite hotel sheets.