BODi's New Packaging Initiatives Take Aim at Waste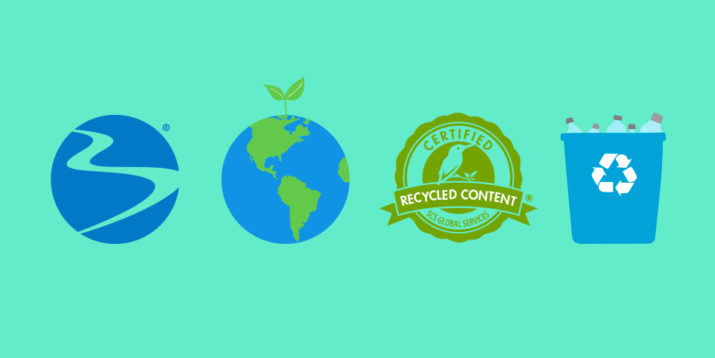 At BODi, we believe in sustainability — for you and the planet.
If it doesn't benefit your health in the long-term, it's not worth it. Period.
Our mission has always been to help people achieve their goals and enjoy a healthy, fulfilling life.
We take a 360-degree lifestyle approach that delivers real, long-lasting results — not just a quick fix.
Since the beginning, we have focused on making sure our products would raise the standard of quality and potency of the supplement industry, that we would only deliver products that are of the highest quality, based on science and research and shown to be effective.
Now we're taking our commitment further and making healthier choices for the planet by making a pledge to reduce our carbon footprint and take aim at waste.
The first step was to address our packaging.
As a science-driven brand, we've taken the same careful, evidence-driven approach to our packaging as we do our formulations.
One of the challenges we faced was finding packaging materials that would not only be better for the planet, but also maintain the freshness and integrity of our products.
After years in development, we're proud to share with you the steps we are taking towards more sustainable packaging, with the recognition that there is always more work to be done.
Just as our formulas are always evolving, so is our strategy to make healthier choices for the planet.
Reduce Virgin Plastic
We are dedicated to reducing the amount of new plastic we use in packaging, with the ultimate goal to eliminate as much as we possibly can.
We have already started by committing to use recycled or partially recycled content as much as possible.
By recycled or partially recycled content, we mean the plastic will come from recycled material called post-consumer recycled content, or PCR for short, versus virgin plastic.
This important process began this year but will take some time to fully implement across the entire line.
BODi will strive to do the following:
Source Shakeology bags and packets made from a minimum of 45% post-consumer recycled (PCR) materials.
Source jars for the Beachbody Performance line that are made from 99% post-consumer recycled (PCR) materials instead of virgin plastic (excludes cap, seal, and label).
Source caps for the Performance jars made from PCR material at a later date, once we can get a steady supply from our manufacturer — hopefully in 2022.
This move to post-consumer recycled bags for Shakeology kicked off with our new Cookies & Creamy flavor in June 2021 and will roll out across the other Shakeology flavors starting this summer and the Beachbody Performance line will also begin transitioning to PCR jars starting later this year.
View this post on Instagram
How will you know if your packaging is made from post-consumer recycled materials?
Look for the new bird seal on the packets, bags, and jar labels across all countries.
This seal, verified by a 3rd party, signifies our commitment to using sustainable materials, so consumers know we are dedicated to delivering on our promises.
To help you understand the potential scale of our efforts, we calculated how much virgin plastic these initiatives would have saved if they had been fully implemented in 2020.
Based on 2020 unit sales, this would prevent over 100,000 pounds of virgin plastic from being used in Shakeology packaging, and 366,500
Together, that's close to half a million pounds of plastic — or about one and a half times the weight of the Statue of Liberty, or 34 tyrannosaurus rexes, or 150 cars.
It just goes to show that even small gestures can add up to a monumental impact.
And as BODi grows and other products in our portfolio transition, we believe that savings could be even bigger.
Removal of Shrink Wrap
You may have noticed that our use of shrink wrap has been, well, shrinking.
We made the decision to phase out shrink wrap from all of our nutritional product cartons like Shakeology, Beachbody Performance, BEACHBAR, and BEVVY in 2019 and completed the wrap-up (so to speak) in early 2021.
Because plastic films like shrink wrap can't be recycled through curbside recycling programs, this small but necessary change will help keep this type of single-use plastic out of landfills each year.
Recycled Cartons and Corrugated Cardboard
View this post on Instagram
Looking beyond plastic, those same nutritional paperboard cartons are made from responsibly managed forests.
To help consumers know about these adjustments, look for the new tree symbol on our boxes.
Our corrugated shipping boxes have always been and continue to be made from 70% to 100% recycled material.
The cartons and the shipping boxes are and always have been 100 percent recyclable.
Consolidated Shipping
Our sustainability efforts extend beyond packaging updates.
We recently introduced a consolidated shipping initiative, which incentivizes monthly subscribers to ship their items in as few shipments as possible.
Our hope is that this will help reduce packaging materials and lower our overall carbon footprint too.
Marketing Materials
We are taking a close look at the guides and printed materials we include in your shipments — how they're used and what value they serve — in order to determine how we can reduce printed collateral while still providing the best customer experience.
Our marketing teams have already begun the process of phasing out many of the printed inserts in our challenge packs to help save more trees.
This is a work in progress, with more to be done, and we are actively working to reduce printed communication and offer digital alternatives.
BODi believes that every small act of showing up and doing our part amounts to life-changing benefits.
Still, it's about vigilance and knowing we can always find ways to do even better.
For the planet, and the planet's ability to support humanity.
We know that supporting a healthier planet, leads to healthier individuals, families, and communities — and it all comes down to everyday choices.