Beachbody Results: Sara R. Lost 105 Pounds in 16 Months!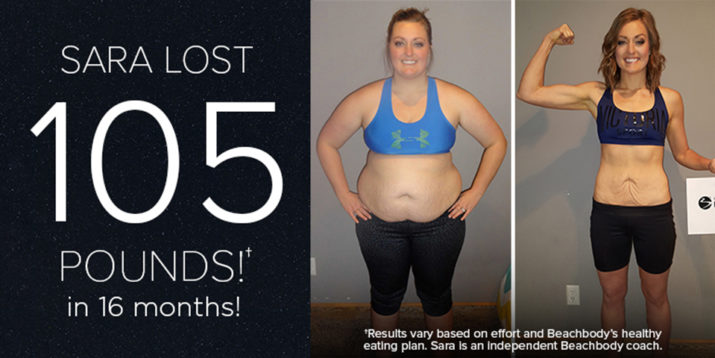 Meet Sara: In 2016, she was a size 22 and weighed more than 240 pounds.
16 months later, Sara lost 97 inches and 105 pounds. (Yes, you read that right — 105 POUNDS).
No quick-fix diet, no tricks, no gimmicks. Sara learned how to make healthy meals, worked out consistently, and reached out to other people for support.
We get it: The thought of having to lose a lot of weight can be intimidating, daunting, and scary. But just like Sara, you CAN do it: You can lose the weight doing just one program, or a mix of the hundreds of workouts on Beachbody On Demand. You just have to start.
Find out how Sara took control of her life, put in the hard work, and came out the other side healthier and happier:

Results vary based on effort and following Beachbody's healthy eating plan.
Learn about streaming workouts on Beachbody On Demand, healthy recipes, clean eating, and more on the Beachbody blog!