See the Beachbody Performance Energize Results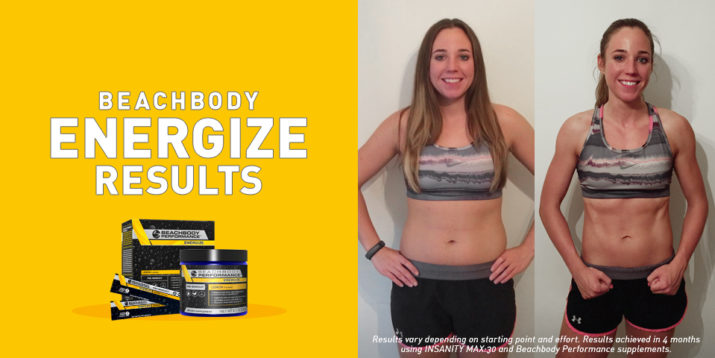 We've all been there: It's one of those days that seem to last for weeks, and you just can't seem to muster the energy or motivation to "press play" on your workout.
Drinking Beachbody Performance Energize before you train can help give you the energy you need to light that fire and help you C-R-U-S-H that workout.*
With its combination of three key ingredients — beta-alanine, caffeine, and quercetin — Energize can help make working out feel easier and help you work out harder.*
And now, you can enjoy Energize in three flavors: lemon, fruit punch, and Mixed Berry.
(Pro tip: Learn more about how Energize works and the results of the clinical study we conducted on its efficacy here.)
See how Beachbody's pre-workout supplement — Energize — helped these folks power through their workouts and get amazing results:*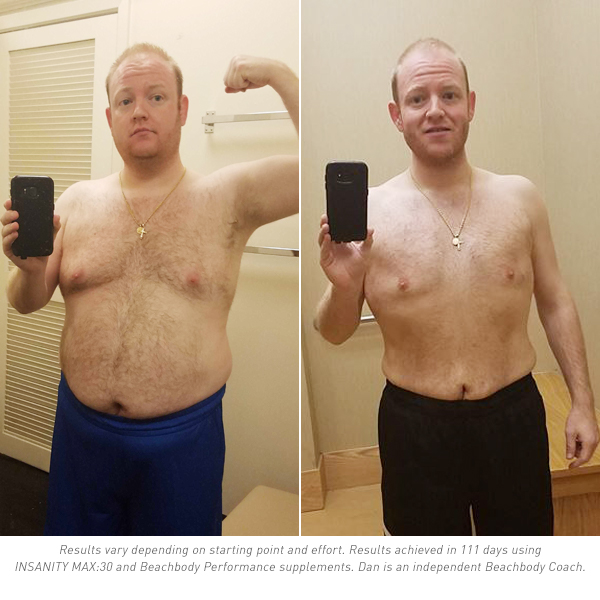 Dan P. Lost 50 Pounds and 25 Inches in 111 Days
"Energize gave me increased energy. It also helped increase my endurance and focus. It helped me crush my workouts with more intensity. This was the most intense I have ever worked out."*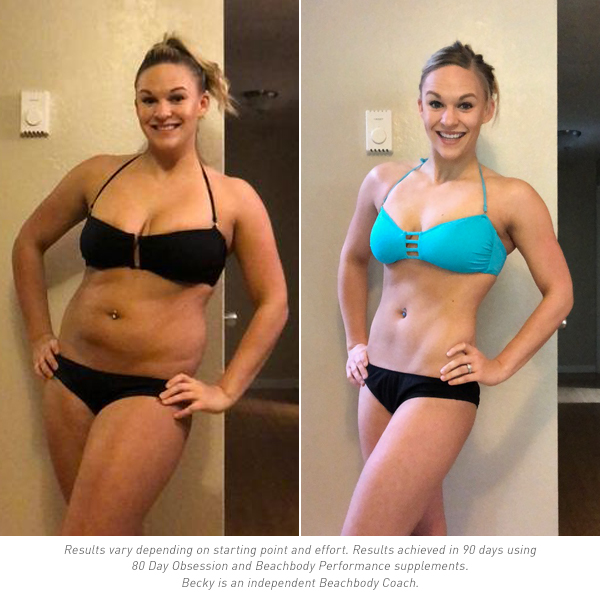 Becky B. Lost 20.9 Pounds and 27 Inches in 90 Days
"Energize gives me the energy boost I need for my workout.* I know that starting something new can be overwhelming, but you are capable of so much more than you think!
I learned to shift my mindset and workout because I love my body, not because I hate it."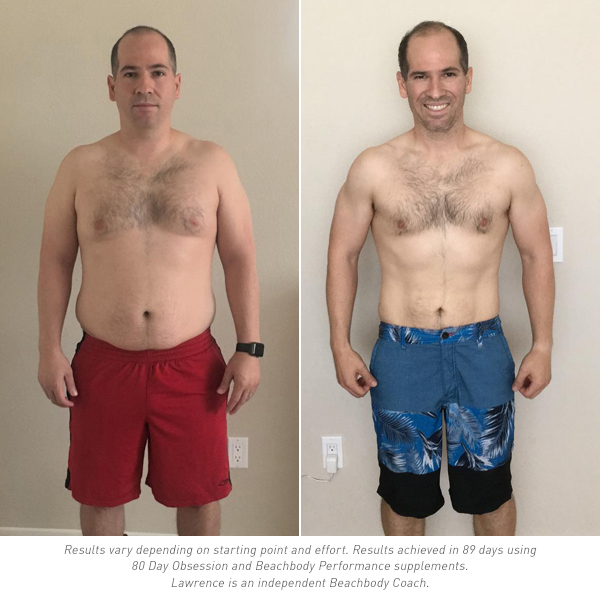 Lawrence C. Lost 44 Pounds and 24.75 Inches in 89 Days
"Using Energize before my workouts and Recover afterward made a dramatic difference.
Energize helps me push through my workouts. Recover helps improve my muscle recovery. The results that I experienced kept me motivated.*
I am a dramatically happier person. I have a level of confidence that I haven't had in a long time."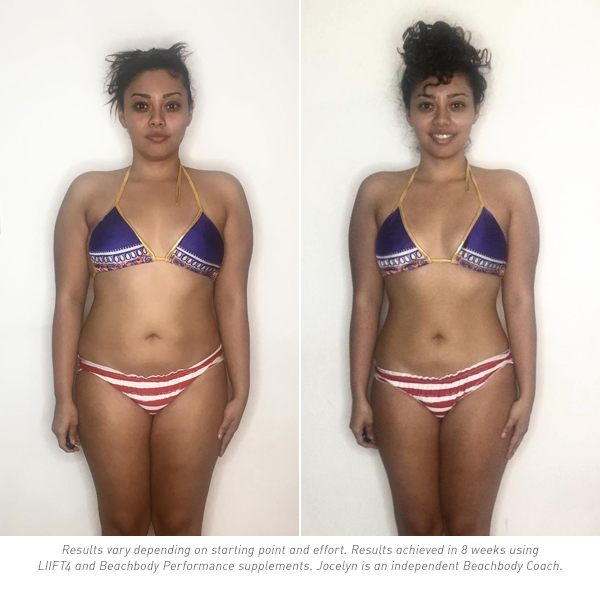 Jocelyn E. Lost 11.6 Pounds and 5 Inches in 8 Weeks
"I use Energize and I love it. It helps me wake up at 6 a.m. and focus on my workouts!"*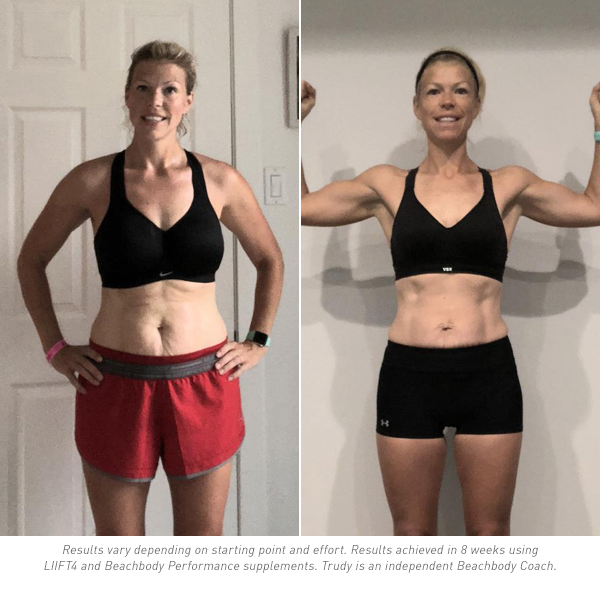 Trudy L. Lost 24.4 Pounds and 22 Inches in 8 Weeks
"I LOVE Energize! It's my coffee! I love that it pumps me up and gets me through my workouts.
My second favorite is Recover. It's like a post-workout treat, and it helps keep me from feeling sore the next day!"*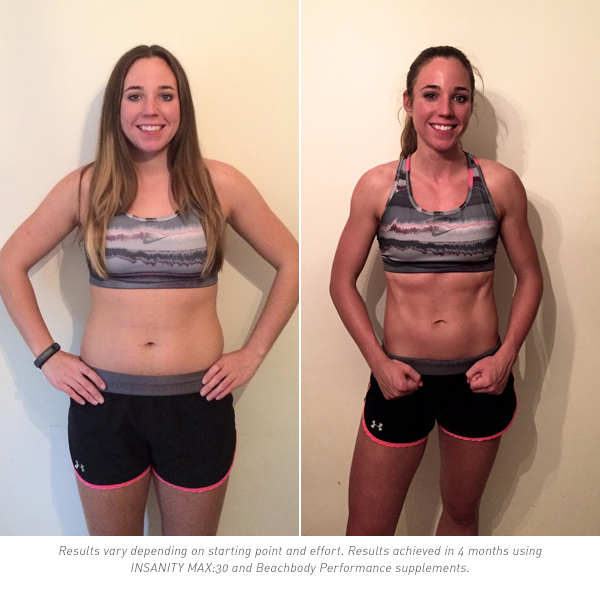 Katie M. Lost 21 Pounds and 27 Inches in 4 Months
"I work out in the morning right when I wake up. Energize gives me the boost I need, helping me do more reps and push harder in my workouts."*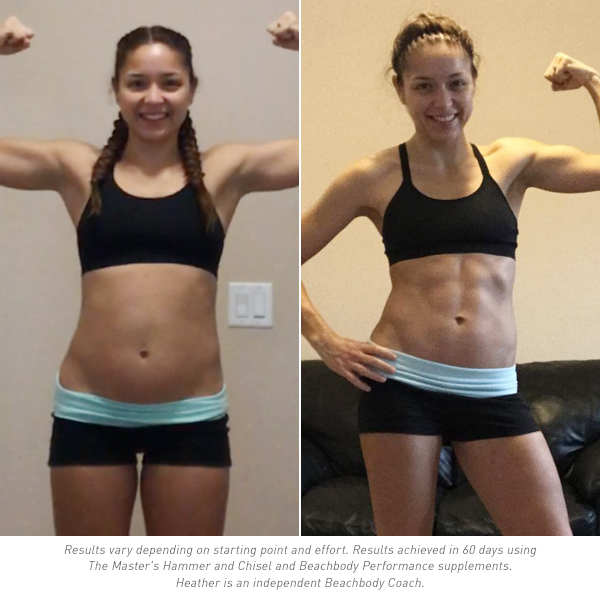 Heather S. Lost 10.4 Pounds and 8.13 Inches in 60 Days
"Energize gives me an extra boost that allows me to push even harder during my workouts.*
It ensures that I'm always at the top of my game when I exercise, even during the dreaded afternoons when I really just want to nap!"
*These statements have not been evaluated by the Food and Drug Administration. This product is not intended to diagnose, treat, cure, or prevent any disease.