Answers to Your Questions About 21 Day Fix EXTREME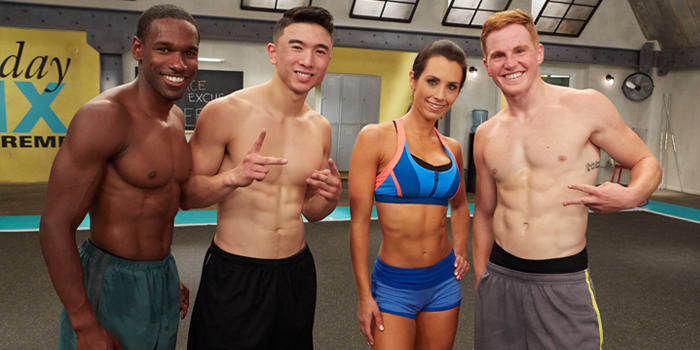 Autumn Calabrese's new 21 Day Fix EXTREME is here! Get ready for intense, short workout and a dialed-in nutrition plan that will help you get the results you want. If you're a fan of the 21 Day Fix or are curious if 21 Day Fix EXTREME is for you, read on!
Who is 21 Day Fix EXTREME for?
Graduates of any of our other programs, particularly 21 Day Fix. 21 Day Fix EXTREME is also ideal for anyone with an athletic background.
What are the differences between 21 Day Fix and 21 Day Fix EXTREME?
EXTREME is exactly like it sounds. It's more intense. The workouts feature more variety and added resistance (even to Plyo). It's just a heck of a lot tougher.
Are the food containers different?
Nope!
Can I do 21 Day Fix EXTREME for multiple rounds or should I only do one round when I really need to tone up?
Absolutely! Do it multiple times, but give yourself a recovery week or so each time. The Countdown to Competition Nutrition Plan, however, is something you want to limit to 3-4 times a year at most.
Is there a modifier in 21 Day Fix EXTREME? Is Kat (the modifier from 21 Day Fix) back?
Yes and no. There's a modifier for every move, but this time her name is Chariesse—and you'll love her.
Is 21 Day Fix EXTREME a good program for guys? Will it help me build muscle?
Yes! There's a ton of resistance training in 21 Day Fix Extreme. But if you're looking to add mass, make sure to increase calories. (Skip subtracting the 750 calorie deficit and add 500 calories instead.) Also, lift heavier.
What other questions do you have?