4 Easy, Healthy Sweet and Salty Food Swaps for Weight Loss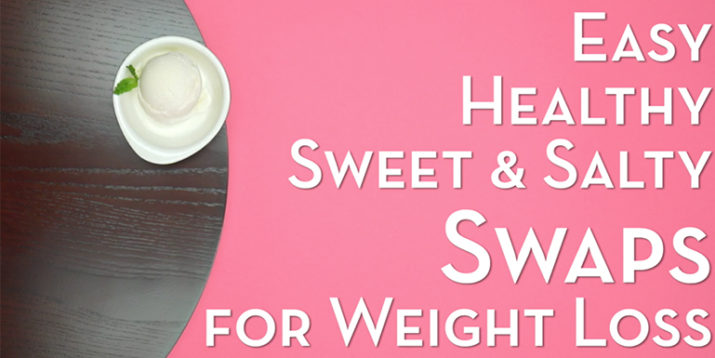 Losing weight doesn't necessarily mean you have to make huge, sweeping changes to your diet. Even the smallest changes, over time, can mean big results.
Regularly swapping out not-so-healthy foods (think refined sugar or salt) for healthier substitutes (like stevia or herbs), can get you on the path to healthy eating, without giving up flavor.
Try these easy, peasy, sweet-n-salty food swaps today:
Need more ideas? How about these:
6 Healthy Spices that Amp Up Flavor, Not Calories
8 Essential Spices to Keep in Your Pantry
10 Healthier Versions of Your Favorite Condiments
Get tons of recipe ideas, weight-loss strategies, and fitness tips at the BODi Blog! And don't miss our other easy, healthy food swaps: 4 Easy, Healthy Protein Swaps and 4 Easy, Healthy Carb Swaps.